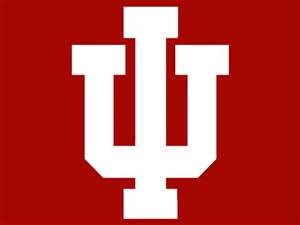 2018-19 INDIANA HOOSIERS BASKETBALL PREVIEW
HEAD COACH: Archie Miller (2nd Season)
RECORD AT INDIANA: 16 – 15
OVERALL CAREER RECORD: 155 – 78
2017 – 18 BIG 10 RECORD: 9 – 9
OVERALL RECORD: 16 – 15
2017 – 18 POST – SEASON: none
FIVE – YEAR WINNING TREND
2014: 17
2015: 20
2016: 27
2017: 18
2018: 16
TRACKING THE POST SEASON:
2014: None
2015: Round of 64
2016: Sweet 16
2017: NIT
2018: None
2017 – 18 STATLINE:
SCORING OFFENSE: 71.9
SCORING DEFENSE: 70.3
FIELD GOAL%: 45.6
3 – FIELD GOAL%: 32.2
EFFECTIVE FG%: 51.1
FREE THROW%: 65.7
OFFENSIVE REBOUND%: 31.2
DEFENSIVE REBOUND%: 72.0
KEY PERSONNEL LOSSES:
G Robert Johnson, 14.0ppg
G Josh Newkirk, 7.1ppg
F Collin Hartman, 4.2ppg
F Freddie McSwain, 4.2ppg
TOP RETURNING PLAYERS
F De'Ron Davis, 9.6ppg/4.3rpg
G Devonte Green, 7.6ppg
F Juwan Morgan, 16.5ppg, 7.4rpg
F Justin Smith, 6.5ppg
TOP NEWCOMER:
G Romeo Langford. Indiana Mr. Basketball, and a five – star recruit who is getting plenty of attention around Bloomington and the state of Indiana. Langford is expected to be inserted into the starting lineup immediately providing a spark for Coach Miller.
2018 – 19 HONORS CANDIDATE:
F Juwan Morgan. PRE—SEASON ALL– BIG 10 FIRST TEAM.
G Romeo Langford. PRE—SEASON ALL– BIG 10 FIRST TEAM. BIG 10 ALL – NEWCOMER.
ROSEMONT, Ill. – Purdue junior guard Carsen Edwards has been chosen as the Big Ten Preseason Player of the Year heading into the 2018-19 basketball season as voted on by a panel of conference media. The media also selected a 10-member Preseason All-Big Ten team with eight conference programs represented.
Edwards was a unanimous selection to the Preseason All-Big Ten team along with Wisconson senior forward Ethan Happ. Indiana freshman guard Romeo Langford and senior forward Juwan Morgan, Maryland junior guard Anthony Cowan Jr., Michigan senior guard Charles Matthews, Michigan State junior forward Nick Ward and junior guard Cassius Winston, Minnesota senior forward Jordan Murphy and Nebraska senior forward James Palmer Jr. earned preseason accolades.
Edwards, Happ and Palmer Jr. all earned First Team All-Big Team honors from either the conference coaches or media in 2017-18. Morgan and Murphy were second-team selections while Cowan, Ward and Winston collected third-team plaudits last year.
2018-19 PRESEASON BIG TEN PLAYER OF THE YEAR
Carsen Edwards, Jr., G, Purdue
2018-19 PRESEASON ALL-BIG TEN TEAM
Romeo Langford, Fr., G, Indiana
Juwan Morgan, Sr., F, Indiana
Anthony Cowan Jr., Jr., G, Maryland
Charles Matthews, Sr., G, Michigan
Nick Ward, Jr., F, Michigan State
Cassius Winston, Jr., G, Michigan State
Jordan Murphy, Sr., F, Minnesota
James Palmer Jr., Sr., F, Nebraska
CARSEN EDWARDS, Jr., G, Purdue
ETHAN HAPP, Sr., F, Wisconsin
2017 – 18 BIG 10 STANDINGS
Michigan State 16 – 2
Purdue 15 – 3
Ohio State 15 – 3
Michigan 13 – 5
Nebraska 13 – 5
Penn State 9 – 9
Indiana 9 – 9
Maryland 8 – 10
Wisconsin 7 – 11
Northwestern 6 – 12
Minnesota 4 – 14
Illinois 4 – 14
Iowa 4 – 14
Rutgers 3 – 15
2017 – 18 RESULTS
Indiana State 69 – 90
Howard 86 – 77
Seton Hall 68 – 84
South Florida 70 – 53
Arkansas State 87 – 70
Eastern Michigan 86 – 67
Duke 81 – 91
Michigan 55 – 69
Iowa 77 – 64
Louisville 62 – 71
Notre Dame 80 – 77 OT
Fort Wayne 72 – 92
Tennessee Tech 87 – 59
Youngstown State 79 – 51
Wisconsin 61 – 71
Minnesota 75 – 71
Penn State 74 – 70
Northwestern 66 – 46
Michigan State 57 – 85
Maryland 71 – 68
Illinois 71 – 73
Purdue 67 – 74
Ohio State 56 – 71
Michigan State 60 – 63
Rutgers 65 – 43
Minnesota 80 – 56
Illinois 78 – 68
Iowa 84 – 82
Nebraska 57 – 66
Ohio State 78 – 80 2OT
BIG 10 TOURNAMENT
Rutgers 69 – 76
2018
November 1 Southern Indiana (Exhibition)
November 6 Chicago State
November 9 Montana State
November 14 Marquette
November 18 at Arkansas
November 20 Texas Arlington
November 23 UC Davis
November 27 at Duke
December 1 Northwestern
December 4 at Penn State
December 8 Louisville
December 15 Butler
December 19 Central Arkansas
December 22 Jacksonville
January 3 Illinois
January 6 at Michigan
January 11 at Maryland
January 14 Nebraska
January 19 at Purdue
January 22 at Northwestern
January 25 Michigan
January 30 at Rutgers
February 2 at Michigan State
February 7 Iowa
February 10 Ohio State
February 16 at Minnesota
February 19 Purdue
February 22 Iowa
February 26 Wisconsin
March 2 Michigan State
March 7 at Illinois
March 10 Rutgers
BIG 10 TOURNAMENT
March 13 through March 17 at Chicago
2018 RECRUITING ROUNDUP
Maryland
Indiana
Michigan
Michigan State
Illinois
Ohio State
Northwestern
Minnesota
Purdue
Rutgers
Penn State
Iowa
Wisconsin
Nebraska
2018 – 19 ROSTER
0 Romeo Langford 6-6 215 Guard Fr. New Albany, Ind. / New Albany
1 Aljami Durham 6-4 181 Guard So. Lilburn, Ga. / Berkmar
2 Johnny Jager 6-0 185 Guard R-Jr. Bloomington, Ind. / Bloomington South Wabash College
3 Justin Smith 6-7 227 Forward So. Buffalo Grove, Ill. / Adlai Stevenson
4 Jake Forrester 6-8 218 Forward Fr. Harrisburg, Pa. / Westtown School
5 Quentin Taylor 6-2 185 Guard Sr. Indianapolis, Ind. / Brebeuf
10 Rob Phinisee 6-1 182 Guard Fr. Lafayette, Ind. / McCutcheon
11 Devonte Green 6-3 185 Guard Jr. North Babylon, N.Y. / Long Island Lutheran
13 Juwan Morgan 6-8 232 Forward Sr. Waynesville, Mo. / Waynesville
15 Zach McRoberts 6-6 210 Guard R-Sr. Carmel, Ind. / Carmel Vermont
20 De'Ron Davis 6-10 255 Forward Jr. Park Hill, Colo. / Overland
21 Jerome Hunter 6-7 214 Forward Fr. Pickerington, Ohio / Pickerington North
22 Clifton Moore 6-10 230 Forward So. Ambler, Pa. / Hatboro-Horsham
23 Damezi Anderson 6-7 215 Forward Fr. South Bend, Ind. / Riley
24 Vijay Blackmon 6-2 185 Guard R-So. Marion, Ind. / Marion St. Francis (Ind.)
25 Race Thompson 6-8 228 Forward R-Fr. Plymouth, Minn. / Armstrong
55 Evan Fitzner 6-10 225 Forward R-Sr. San Diego, Calif. / Francis Parker St. Mary's (Calif.)
2018 – 19 PREDICTIONS
Michigan State
Michigan
Nebraska
Minnesota
Wisconsin
Indiana
Purdue
Maryland
Penn State
Iowa
Ohio State
Northwestern
Rutgers
Illinois
 FINAL INDIANA ANALYSIS
With the influx of new talent Indiana should end the two – season NCAA tournament drought and if all the pieces fit together could challenge the upper echelon of the Big Ten. Romeo Langford will add a dimension the Hoosiers haven't had in the last several seasons. Indiana must improve their outside shooting and improve on free-throw shooting.  This team improved as the season progressed last season and that was encouraging for Indiana fans. There are challenges ahead, but the Hoosiers will be a team to watch this season.
 BIG 10 RANK: 6th
 POST-SEASON: NCAA TOURNAMENT
ARCHIE MILLER AT BIG 10 MEDIA DAY
THE MODERATOR: We are now joined at the podium by Indiana head coach Archie Miller. Miller enters his second year with the Hoosiers and has led programs to post-season play five times in his seven years as a head coach.
Coach, we'll begin with an opening statement, then open the floor for questions.
ARCHIE MILLER: Thank you.
It's good to be here kicking off Big Ten Media Day here in Chicago. We're excited about the start to our season. We have a long way to go obviously to become a competitive Big Ten team right now. We got a lot of growing up to do.
Our returners have done a really nice job of really accepting responsibility as they've gone through our system here a year. You can really see some growth just in terms of how much further along we are than we were a year ago, just being more comfortable with one another. That's a little bit refreshing.
We're excited. We've had a good start to the season in terms of practices. My hope is as we keep developing we have a team that has a chance to have some real depth. There's some real upside as we get older.
THE MODERATOR: We'll open the floor for questions.
Q. So much hype for Romeo coming in. From day one, what kind of an impact do you think he can make? Why do you think there is so much hype about him? Does he really have everything you could expect?
ARCHIE MILLER: Well, Romeo, number one, he's a terrific kid. That's the one thing you're getting a chance to really see why he's so well-regarded in terms of a teammate and a guy. He's doing everything that we've asked him to do.
There's a lot of hype around him. Obviously being from the state, going to IU, I think that's going to make it a bigger story than everything. He's always had a lot of eyes on him. Always been a calm type of guy under pressure. He's shown that. I think the thing that's been really enjoyable so far about Romeo is he's just like one of the other guys. He's embraced his teammates. We're coaching hard. He's being coached. He's asking questions. He knows he's not perfect. Like a lot of guys, he's a typical freshman here early in his career, where he's just trying to find his way and learn it.
I think the thing with him is just having the ability to allow him to say, That's okay, make some mistakes, take the pressure off him that he doesn't have to be perfect. Tremendous upside, talent, great kid. I think as long as he stays with it every single day, like every single young player, he's going to get better and better.
Q. On Zach McRoberts, he earned captaincy as a walk-on. That's very rare. What did he do to earn that? Can you describe things he does to show leadership in practice, off the court.
ARCHIE MILLER: Very few guys that you will have that you have the ability to coach or play with that you know gives everything he has. You know what I mean? I really mean that. You know when he's done with a workout, a practice or a game, there isn't anybody in the locker room, regardless of a trainer, doctor, strength coach, assistant coach, player, that looks at him and says, That guy did everything he possibly could today for us.
When you're like that, there's a respect level that comes with it. I think there's an admiration, he's admired for what he does. The guy never complains. I think just in the off-season, in talking to him, watching him work, he wants to get better. He's definitely one of the most, if not the most, trusted guy. When you're out there on the floor, everyone knows what you're going to get. He's going to have the team in mind all the time.
It didn't surprise me at all that he was voted by the players as one of the captains.
Q. When you have this many new faces trying to integrate all those guys, get that chemistry, how difficult is that task?
ARCHIE MILLER: It's difficult. We have five true freshmen, one transfer, six, Race Thompson would mean seven. He was in practice a year ago, but didn't play with the team as his redshirt year. That's where, in my opinion, the returners you hope to be returners from a year ago are further ahead than all those guys. You have at least have that core group that you're really trying to add to.
The young guys are freshmen. We have five guys out there. You can tell when we practice who is a freshman at times. I think that's without saying our staff's objective is to develop our team. As we develop our team, we want to add pieces to the puzzle that can help our rotation, help us be deeper, bigger on the perimeter at times.
Also working De'Ron back. De'Ron isn't full go yet, but he's starting to make his way back to the practice floor. He didn't play basically the entire Big Ten season. To bring him back is challenging, so to speak. Hopefully we can move him back into the rotation.
We have a lot of different conversations going on all the time, pre and post practice. I think the one thing is we've set the bar high for our guys in terms of competition. They're going to have to earn it every day. I think they understand that they're going against somebody that wants the same amount of minutes as them. A lot of it will depend on their development, how fast they can catch up to speed, so to speak. I feel good about some of the guys from a year ago being way more comfortable and ahead of those guys now. It's comforting to know there's some guys that look the part, then adding the other guys to it. It's going to take time.