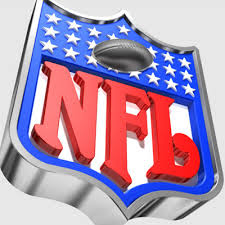 2018 NFL…THE ROOKIES WHO COULD MAKE THE HIGHEST IMPACT
This is a look at the NFL rookies who could have the most immediate impact in 2018.
CLEVELAND: QB BAKER MAYFIELD.
If Mayfield starts, he now has a solid group of receivers to throw to. Tyrod Taylor is being paid $16 million dollars this season so Baker may watch…for a while.
INDIANAPOLIS COLTS: LB DARIUS LEONARD
Leonard is exactly what the Colts need…a linebacker who will fly around on defense and who can also be a cover man. The Colts are transitioning to a 4-3 alignment.
CINCINNATI BENGALS: C BILLY PRICE
Cincinnati needs a nasty, run-blocker and Price fits the mold. Price should start from day one and is a huge upgrade from Russ Bodine.
ARIZONA CARDINALS: QB JOSH ROSEN
Another rookie who may start from game one. This will depend on the health of Same Bradford. Rosen is like a surgeon in the short game and will have WR Larry Fitzgerald to throw to. If RB David Johnson is healthy, Rosen won't have as much pressure.
ATLANTA FALCONS: DT DEADRIN SENAT
An interior lineman with a huge motor. He will thrive against the run.
BALTIMORE RAVENS: OT ORLANDO BROWN
Baltimore desperately needs a RT and Brown will fill that need right away. He isn't as athletic at LT Ronnie Stanley, but Brown is an excellent run-blocker.
BUFFALO BILLS: LB TREMAINE EDMUNDS
Edmunds steps into a perfect situation in Buffalo with a better defensive front and veteran linebackers to work with in Kyle Williams and Jerry Hughes. Edmunds is 6'5" and 250 pounds of athleticism.
CAROLINA PANTHERS: TE IAN THOMAS
The former Indiana Hoosier is a well above-average TE who can also block. Yes, Greg Olsen is back, but Thomas could be Cam Newton's go-to-guy very soon.
CHICAGO BEARS: LB ROQUAN SMITH
Smith is a stud and will start right away for the Bears. He can tackle with the best of them and he can cover like a DB. Big hitter who could lead the Bears in tackles as a rookie.
DALLAS COWBOYS: WR MICHAEL GALLUP
Gallup has first-round skills and he could be the answer to Dez Bryant. He can stretch the field and is very good on third down.
DENVER BRONCOS: DE BRADLEY CHUBB
Just imagine…Chubb and Von Miller on the field at the same time. Chubb is big, strong and will be very difficult to block one-on-one. Don't be surprised if he has 10+ sacks this season.
DETROIT LIONS: C FRANK RAGNOW
The Lions got stronger up front with Ragnow. He isn't flashy but he is a bulldog. Some consider him a bulldozer in the running game.
GREEN BAY PACKERS: CB JAIRE ALEXANDER
Alexander is a ball-hawk especially in zone coverage. He is athletic and is a lock-down coverman.
HOUSTON TEXANS: S JUSTIN REID
Reid is a safety who can cover bigger slot receivers. He is athletic enough to make plays down field, but must be a better tackler.
JACKSONVILLE JAGUARS: WR DJ CLARK
He may not start right away but Clark could be a nice target for Blake Bortles. He is a deep threat WR that will help the running game by stretching the field.
KANSAS CITY CHIEFS: LB DORIAN O'DANIEL
O'Daniel has a high motor who plays with great urgency. He will add speed to the Chiefs defense who can tackle sideline-to-sideline.
LOS ANGELES CHARGERS: S DERWIN JAMES
James will be a head-hunter behind the Chargers defensive line. He has great size at 6'3" and 201 pounds. James is very athletic who can tackle.
LOS ANGELES RAMS: DE OGBONNIA OKORONKWO
He isn't the biggest DE, but he has all the skills needed to be a very good NFL player. He has the speed to beat OT's and should thrive with Aaron Donald and Ndamukong Suh on the inside.
MIAMI DOLPHINS: TE MIKE GESICKI
A very athletic TE that has all the potential to be an All-Pro. The Dolphins are counting on him being a huge target in the red-zone.
MINNESOTA VIKINGS: DL ADE ARUNA
Aruna has great speed on the edge and Mike Zimmer plans on using him right away. He is 6'5", 262 pounds and will attack the edge with the best of them.
NEW ENGLAND PATRIOTS: RB SONY MICHEL
The Patriots feel Michel is the back they need in this system. He can be the make-you-miss RB who can run inside or outside the tackles. Michel is an upgrade over Rex Burkhead and James White.
NEW ORLEANS SAINTS: WR TRE'QUAN SMITH
With opposing defenses concentrating on Michael Thomas, things should open up for Smith. He will thrive with Drew Brees throwing to him. Thomas is an excellent athlete who will gets YAC and can stretch the defense.
NEW YORK GIANTS: RB SAQUON BARKLEY
This one is a no-brainer. Barkley will carry the football 20-25 times per game and from what we can see, he will be on plenty of highlight tapes. With the Giants improved OL there's no doubt Barkley should be in the running as rookie of the year.
NEW YORK JETS: CB PARRY NICKERSON
The Jets are counting on Nickerson to be a starter covering mostly slot-receivers. He isn't as big as the Jets would like, but they like his speed and ball-hawking skills.
OAKLAND RAIDERS: DT MAURICE HURST
Hurst can be a dominant force inside because he can use his hands extremely well and has the leverage advantage. Now, if his health issue is behind him, the Raiders will be very happy.
PHILADELPHIA EAGLES: TE DALLAS GOEDERT
The Eagles knew they needed a TE after they lost Trey Burton (60 receptions). He has long arms and very good hands. Goedert will be a match-up nightmare for opposing defenses.
PITTSBURGH STEELERS: WR JAMES WASHINGTON
Washington won't be Big Ben's top target, but he is a solid #3. He can be a deep threat who can track the ball very well. His yards-per-catch average could be 20+.
SAN FRANCISCO 49ERS: LB FRED WARNER
Warner is a refined, athletic LB who is a tacking machine. The 49ers will have plenty of defensive talent around him so don't be surprised if Warner has a big rookie season.
SEATTLE SEAHAWKS: DL RASHEEM GREEN
Seattle needs another Michael Bennett and Green fits the bill. Green has a speed burst that's hard to find along with a nice swim move. He will definitely rush the passer often in his rookie season.
TAMPA BAY BUCCANEERS: RB RONALD JONES
Jones is the type of back the Bucs are hoping will take their offense to the next level. He has the type of speed that scares second-level defenders. A better OL will help.
TENNESSEE TITANS: DE HAROLD LANDRY
There's pressure on Landry to produce right away with Derrick Morgan and Brian Orakpo around. Landry will eventually develop into the edge rusher that can be a game changer.
WASHINGTON REDSKINS: RB DARRIUS GUICE
Guice fell in the draft because of his immaturity. Talent wise he is a first-rounder with great speed and elusiveness.