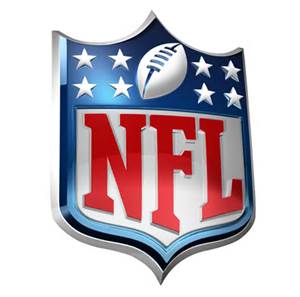 CAROLINA AT ATLANTA
Carolina held Dallas to 60 total yards in the first half last week, including just 23 rushing yards. They only held one opponent to under 100 total yards in the first half last season (39 total yards to Buffalo in Week 2). It's the fewest rushing yards allowed by the Panther defense since Week 15 in 2016 (16 yards against Washington).
The Falcons are 3-1 against the Panthers since 2016, outscoring them 120-79. In Week 17 last season, Atlanta defeated Carolina 22-10 thanks to five field goals from Matt Bryant, including three in the fourth quarter. Bryant's five field goals matched a career high (also five on November 30, 2014).
Christian McCaffrey had 50 rushing yards while also leading the team with 45 receiving yards. Last season, only four players had at least 400 rushing yards and 500 receiving yards: Alvin Kamara, Le'Veon Bell, Todd Gurley II, and McCaffrey (435 rushing yards, 651 receiving yards).
Last season, the Falcons had the highest third down percentage in the NFL at 44.7 percent. However, they achieved only four first downs in 15 tries in their loss against the Eagles.
Cam Newton added another rushing touchdown against the Cowboys, the 55th of his career. Last season, the Panthers went 4-2 when Newton had a rushing touchdown, but they were 0-5 in 2016 when he accomplished the same feat.
Matt Ryan completed only 21 of his 43 passes (48.8 percent) in the loss to the Eagles. It's his lowest completion rate since Week 13 of 2011 against Houston (42.6). This includes completing only six of 13 passes on third down.
LA CHARGERS AT BUFFALO
The Chargers have won the last three meetings with the Bills, all by double digits, including a 54-24 drubbing in Los Angeles last season. The Chargers have scored at least 13 points in 26 consecutive meetings with the Bills dating back to 1964.
The Chargers lost their ninth straight game against the Chiefs, 38-28, despite putting up 541 total yards. Since 2015, the Chargers have lost both games with at least 540 net yards (also 2015 Week 6 at GB). The only other team since 2015 to lose a game with 540+ yards was the Bills in 2016 (Week 16 vs. Miami).
The Bills were blown out by the Ravens in their opening game, 47-3. It was the second-worst loss in Bills franchise history and the fifth largest Week 1 loss by any team in Week 1 in the Super Bowl era. The Bills had just 70 net pass yards, their fewest in a game since 2010 Week 2 at Green Bay (62 yards).
Melvin Gordon III rushed for 64 yards and caught eight passes for 102 yards against Kansas City — his first career 100+ yard receiving game. Only three other Chargers have had 50+ rush yards and 100+ receiving yards in a game: LaDainian Tomlinson (twice), Don Woods and Cid Edwards.
First-round pick Tremaine Edmunds was one bright spot for the Bills defense, collecting seven tackles, a sack, a QB hit, a forced fumble and two passes defended against the Ravens. At 20 years old and 130 days, he is the second youngest player to ever record a sack (Amobi Okoye, 2007; individual sacks first tracked in 1982).
Philip Rivers passed for 228 yards in the fourth quarter against the Chiefs, the most fourth quarter passing yards in his career. He threw for 424 passing yards in the game, more yards than Bills quarterbacks have in their careers (350).
MINNESOTA AT GREEN BAY
Aaron Rodgers completed his comeback against the Bears by throwing for 212 yards and three touchdowns in the fourth quarter. It marked Rodgers' 18th game of his career in which he had a game-winning drive in the fourth quarter or OT, and the first time he threw three touchdowns in the fourth. He threw for 13 yards in the first half, the fewest in a first half in a start in his career.
Since the 2016 season, the Vikings have the edge in the series at 3-1. The most recent game came in Week 16 last season in Lambeau, in which the Vikings shut out the Packers 16-0. It was the first time the Vikings shut out the Packers since November 14, 1971 (3-0 win).
The Vikings went 6-2 last season on the road, tied for the fourth-best road record in the NFL. They attempted 30.3 rushes per game on the road, the third most in the NFL.
The Packers had 71 total yards in the first half against the Bears, their fewest in a first half since September 18, 2016 against Minnesota (65). They had 219 total yards in the fourth quarter alone, their most in a fourth quarter in the last 25 seasons.
In his first career game with the Vikings, Kirk Cousins threw for 244 yards with two touchdowns and no interceptions. His team is 12-4 when he throws for at least two touchdowns with no interceptions in the game.
Randall Cobb had a career-high 142 reception yards, which included a game-winning 75-yard touchdown pass from Rodgers, the longest reception in Cobb's career. He had 75 yards after catch in the game, the fifth time he has reached that plateau in his career.
CLEVELAND AT NEW ORLEANS
The Browns are 13-4 against the Saints all-time, their second-highest winning percentage versus any current team (Atlanta, 11-3). They are 8-2 in New Orleans. The last time these two teams met was in 2014, when Cleveland won 26-24 thanks to a game-winning field goal by Billy Cundiff.
Despite only a tie, this is the first time the Browns have not lost in Week 1 since 2004. It was Cleveland's first tie since November 19, 1989. Their defense forced three interceptions against the Steelers, their most since Week 6 in 2015 against the Peyton Manning and the Broncos.
The Saints lost their Week 1 matchup with the Buccaneers, 48-40, giving up 529 yards of offense. It was the most points allowed by the Saints since 2015 Week 8 against the Giants — a game they won 52-49.
Tyrod Taylor led the Browns with 77 rushing yards in the tie. In the Super Bowl Era, only two other Browns quarterbacks have compiled at least 75 rushing yards in a game: Kevin Hogan in 2016 and Johnny Manziel in 2015.
Drew Brees completed 37 of 45 passes for 439 yards in Week 1, a completion percentage of 82.2. That is tied for the highest completion percentage by any player with at least 45 passing attempts in a game (also Jeff Garcia, 2007 and Matt Ryan, 2015).
Michael Thomas caught 16 passes for 160 yards against the Bucs, the most single-game receptions in Saints history and tied for the most by any player since Antonio Brown in 2015 Week 9 vs. Oakland (17 receptions).
MIAMI AT NY JETS
Sam Darnold is looking to become the fourth quarterback to win his first two starts with the Jets, previously achieved by Vinny Testaverde, Mark Sanchez and Ryan Fitzpatrick. Darnold's 76.2 completion percentage (16-of-21) last week was tied for the fifth-highest ever in an NFL debut (minimum 15 attempts).
Frank Gore had 61 yards on nine carries in his Dolphins debut to move within 14 yards of Curtis Martin (14,101) for fourth place on the all-time rushing list. Gore's 3678 offensive touches are one shy of Jerome Bettis for fifth place all-time.
The Dolphins are seeking their first 2-0 start since 2013 and just their third since 2003. However, they have not made the playoffs after starting 2-0 since 2001.
These AFC East rivals have split the last 12 meetings and are separated by two points in that span (Jets 254, Dolphins 252). Miami has rushed for only 150 yards in the past three matchups but won twice — the team's only two victories since the start of 2016 when held below 80 rushing yards.
Isaiah Crowell notched his seventh career 100-yard rushing game in his triumphant Jets debut. Of those seven, this was the only time he left the field victorious other than his first such effort in Week 14 of 2015.
Ryan Tannehill threw two interceptions in the opener, just the third time in 19 games the Dolphins have won when he's been picked off twice. Now he faces a New York defense which had five INTs in Week 1, the team's most in a game since 1999.
KANSAS CITY AT PITTSBURGH
The Chiefs have lost six straight road games against the Steelers, including a 43-14 beatdown in 2016 Week 4. Kansas City's last win in Pittsburgh was a 24-19 victory in the final game of the 1986 season.
Since 2013, the Chiefs (54-27) and Steelers (53-27-1) have nearly identical records. However, Kansas City has been great in September over that stretch (13-5) while Pittsburgh is just 8-9-1.
Kansas City won last week despite allowing 541 total yards, the fourth most in a game in franchise history. Under Andy Reid, the Chiefs are an NFL-best 8-4 when getting outgained by at least 100 yards.
Pittsburgh will likely be playing without Le'Veon Bell for the second straight game. Since 2015, the Steelers have played 16 games without Bell and are averaging more points (28.8) and total yards (415.3) when he doesn't play than when he does (23.9 points, 369.6 yards).
Patrick Mahomes has thrown for at least 250 yards in each of his first two games, and the Chiefs have won both. Mahomes is the first player in the Super Bowl era to have at least 250 passing yards and a win in each of his first two NFL games.
Ben Roethlisberger tied a career high with five turnovers last week. Roethlisberger's three career games with at least five turnovers are tied with Ryan Fitzpatrick for the most among active players.
PHILADELPHIA AT TAMPA BAY
This will be the first matchup between the Eagles and the Buccaneers since Week 11 of 2015. Tampa Bay crushed the Eagles, 45-17, as Doug Martin ran for 235 yards in the game, the second most in Bucs history. The Eagles have the historical advantage in the matchup, 8-6.
The Eagles held the Falcons to 12 points in Week 1, as the Falcons converted four of 15 chances on third down and had only 74 rushing yards. It marked the 15th time since 2016 that the Eagles have held their opponent to 75 or fewer rushing yards in a game. They are 13-2 in those games.
The Buccaneers racked up 48 points against the Saints, matching their franchise high (also done in 2001 and 1987). It was the first time in NFL history that a game ended 48-40. Their 529 total yards of offense were the second most in franchise history (573 yards against Minnesota in 1980).
Nick Foles threw for only 117 yards in the win against Atlanta, including no touchdowns and an interception. It marked the fourth time since 2015 where the Eagles threw for fewer than 150 yards in a game, but they are 4-0 in those games.
Ryan Fitzpatrick threw for a career-high 417 yards with four touchdowns in the win against the Saints. That's the most passing yards by a Tampa Bay quarterback since Week 7 in 2012, when Josh Freeman threw for 420 yards against the Saints.
Mike Evans and DeSean Jackson had 147 and 146 receiving yards, respectively, in the win against New Orleans. This is the first time in franchise history that two players had at least 140 receiving yards.
HOUSTON AT TENNESSEE
These teams split their two matchups last season with each prevailing at home, including a 57-14 Texans win in which they set single-game franchise records for both points scored and margin of victory. Houston is 9-3 overall in the series since 2012, but the Titans have won the last two meetings in Nashville.
The Texans opened the 2018 campaign with a 27-20 loss in New England, their seventh consecutive loss overall and their eighth straight road defeat. Both streaks are tied for the second longest in franchise history. The last time Houston started 0-2 was in 2015 when it finished 9-7 and won the AFC South.
In his first game back from an ACL injury that cut his rookie season short, Deshaun Watson went 17-for-34 for 176 yards, one touchdown and one interception. He now has 20 touchdown passes in his eight career games, the second most by any player through eight games in league history (Kurt Warner — 21).
DeAndre Hopkins led the Texans with 78 receiving yards, his 10th straight game with over 50. He now has 5943 receiving yards in his career, and with 57 more this week, he would become the third-youngest player ever to reach 6000.
The Titans suffered a 27-20 loss in Miami to open the year, their third straight Week 1 defeat. Tennessee has started a season 0-2 just once this decade (2012) but will be without tight end Delanie Walker, who is out for the year with an ankle injury, and possibly Marcus Mariota, who exited last week's game in the third quarter with an arm injury.
Tennessee is 10-2 in its last 12 home games after going 4-22 in its previous 26. The Titans have lost four straight home openers, but have won five in a row at home against AFC South opponents.
INDIANAPOLIS AT WASHINGTON
Adrian Peterson rushed for his 100th career touchdown in Week 1 against Arizona. He reached the 100-TD plateau in 134 games, the fifth fastest to triple-digit rushing scores. In the same game, Peterson passed Jim Brown for tenth on the all-time rushing yard list.
In Andrew Luck's only career game against Washington in Week 13, 2014, he threw for 5 touchdowns (career high), including a 79-yard touchdown to Donte Moncrief (2nd-longest TD pass in career). Luck also averaged 13.70 yards per attempt (career high) as the Colts scored 49 points (career high).
In their first game of 2018, the Colts were outscored 17-0 by the Bengals in the fourth quarter. The 2017 Colts posted the second-worst point differential in the fourth quarter (-84) in franchise history (2001: -85).
In Week 1, Washington held Arizona to just 36 yards of total offense in the 1st half, the fewest yards allowed by the Washington defense in the first half since Week 17 of 1991 at Philadelphia (26 yards).
Since the start of 2017, Indianapolis quarterbacks have been sacked 58 times, the most in the NFL. In that time frame, Washington's Ryan Kerrigan has recorded 13 sacks, tied for fifth among all players.
Washington and Indianapolis have split the series 5-5 since the Colts moved from Baltimore in 1984. The Colts have won the last three matchups, dating back to 2006, with an average margin of victory of 13 points and 450-plus total yards of offense in each matchup.
ARIZONA AT LA RAMS
Last season, the Rams swept the two matchups with the Cardinals for the first time since 2012, winning 33-0 in London and 32-16 in Arizona. In the Rams' last three "true" home games against Arizona, the Cardinals won all three and outscored them by a combined 83-15.
Paced by Todd Gurley's 20 carries for 108 yards, the Rams offense averaged 5.4 yards per carry in Week 1, second only to the Chargers (5.6). Gurley now has active streaks of three games with at least 100 rushing yards and six games of at least 100 scrimmage yards, both tops in the NFL.
Jared Goff was on top of his game as well, passing for two touchdowns and zero interceptions. Since the start of last season, he has 30 touchdowns and just seven interceptions. His 4.29 TD/Int ratio is third among qualifying QBs in that span behind Alex Smith (5.60) and Carson Wentz (4.71).
The Cardinals put up just six points in their Week 1 loss to Washington. In franchise history, they've only had fewer points in Week 1 three times — zero points in 1990 and 1977, and three points in 1969.
Sam Bradford, a No. 1 overall pick of the Rams in 2010, debuted for his fourth team in Week 1, passing for just 153 yards. It was the fewest by a Cardinals quarterback in Week 1 since John Skelton had 149 in 2012.
The Cardinals allowed 52 sacks last season, most in the NFC. Meanwhile, the Rams defense had 48 sacks, second in the NFC. Bradford was sacked twice in Week 1, while the Rams got just one sack in their win over Oakland.
DETROIT AT SAN FRANCISCO
The Lions haven't won in San Francisco since Week 7 of the 1975 season. Their 11 straight losses there are second only to Cleveland's 14 straight in Pittsburgh among active road losing streaks against a single opponent. Detroit had lost nine in a row and 14 of 15 overall in the series before winning the last meeting, 32-17 at home in Week 16 of 2015.
Both teams' Week 1 losses were just their second in the last eight seasons. The Lions' and 49ers' 6-2 records in Week 1 since 2010 are tied for third behind only the Broncos and the Eagles, who each improved to 7-1.
Matthew Stafford threw four interceptions in the loss to the Jets, tying a Lions franchise record for Week 1 picks — Greg Landry (1968) and Scott Mitchell (1996) are the only other Lions to do it.
Jimmy Garoppolo made his first Week 1 start with the 49ers (he started Week 1 with New England in 2016), and threw three interceptions in 33 attempts in the loss to Minnesota. He had five career interceptions in 272 attempts prior to Week 1.
In addition to being Garoppolo's first loss as a starter, Sunday's 15-for-33 performance was also his first time as a starter that he finished with a completion percentage under 50 percent.
Week 1 was the fifth time in franchise history that the Lions have allowed 48 points at home. The Saints also allowed 48 at home, making Week 1 just the second time since the merger that two teams accomplished the feat in the same week (also Week 12 of 2008).
OAKLAND AT DENVER
In Denver's season-opening win, Case Keenum passed for 329 yards and three touchdowns, but he also threw three interceptions. Keenum was the fifth quarterback in NFL history with 300+ yards passing, 3+ TD passes and 3+ interceptions in a season-opening win. The other four QBs to accomplish this feat are all Super Bowl-winning Hall of Famers (Ken Stabler, Troy Aikman, Brett Favre and Kurt Warner).
The Broncos are 5-1 in their last six home games against the Raiders. Over the course of the six games, Denver is outscoring Oakland by more than 100 points (173-72) and outgaining the Raiders by more than 1000 yards (2447-1379).
Jon Gruden is 1-9 in his head coaching career against the Broncos. Gruden's .100 winning percentage versus Denver is tied with Tommy Prothro (also 1-9) for the lowest winning percentage by any coach against the Broncos (minimum six games).
The Broncos are looking to open with a 2-0 record for the sixth straight season. Only three teams in NFL history have a streak as long as six seasons; the Cowboys (9, 1965-1973), Bears (8, 1984-1991) and Dolphins (6, 1994-1999).
Jared Cook was the fourth tight end since the merger (fifth overall instance) with 180 receiving yards and nine catches in a game, joining Ozzie Newsome, Shannon Sharpe (2x) and Greg Olsen. Cook's 180 yards set a Raiders franchise record for a tight end.
Bronco rookies Royce Freeman and Phillip Lindsay both rushed for 71 yards in the season-opening win over the Seahawks. They broke Terrell Davis' team record for rushing yards by a rookie in Week 1 (70).
NEW ENGLAND AT JACKSONVILLE
New England defeated Jacksonville in last January's AFC Championship Game at Foxborough, erasing a 20-10 deficit in the final nine minutes to win, 24-20. Since the 2013 campaign, the Patriots have a 9-0 record in regular-season games against teams they faced in the previous year's postseason.
Jacksonville looks to start a season 2-0 for the first time since 2006; since 2008, the Jags are 1-9 in Week 2. The Pats look to go 2-0 for the 10th time since 2002; they are 5-0 in Week 2 since 2013, averaging 30.0 points per game.
The Jaguars have 35 takeaways since the start of last season, second most in the NFL (Baltimore — 36). The Patriots have turned the ball over only 15 times in that span, tied for second fewest in the league. The Pats' three giveaways in their Week 1 victory were their most since Week 14 of the 2016 season.
Including the postseason, Tom Brady has an 8-0 career record against Jacksonville, with 19 TD passes and only two interceptions. He is currently one of five quarterbacks who, since 1970, have fashioned a perfect record against any single opponent with a minimum of eight starts.
Blake Bortles passed for 176 yards in Sunday's win over the Giants. It was the 10th time since 2014, including postseason, that Bortles has started and won a game while passing for fewer than 200 yards — tied for fourth most among all QBs in that span.
The Jaguars made their debut in 1995, six years before Tom Brady made his first start. Yet Brady has 31 more wins than the Jacksonville franchise (197 to 166) and 33 more TD passes (491 to 458). He has exactly 400 more TD passes than Blake Bortles.
NY GIANTS AT DALLAS
The Cowboys swept the season series between these teams last year by a combined 49-13 score. It was their first sweep of New York since 2014. The 13 combined points by the Giants were tied with 1998 for their third fewest in a season against Dallas all-time, behind 1969 (3) and 1975 (10).
Eli Manning threw an interception in the Giants' Week 1 loss to Jacksonville, his sixth consecutive game throwing a pick. That's his longest streak since a seven-game streak spanning the 2013-14 seasons, and two shy of his career-worst streak of eight games.
New York outgained Jacksonville 324-305 in Week 1, dropping the Giants to 1-5 since the start of last season when outgaining their opponents. Only Cleveland (0-8) has a worse record in such games.
Dallas failed to score 10 points in Week 1 for the seventh time in franchise history, and the first since 2010, when the Cowboys lost to Washington, 13-7. Dak Prescott was sacked six times, the most by a Cowboys quarterback in Week 1 since 1987, when Danny White was sacked eight times by the Cardinals.
Prescott was efficient, completing 19 of 29 passes, but threw for just 170 yards and zero touchdowns. His 5.86 yards per attempt ranked 24th among qualifying QBs in Week 1.
Saquon Barkley ran for 106 yards and a touchdown in his NFL debut for a Giants team which ranked 26th in rushing yards and tied for 28th in rushing TDs last season. The Cowboys defense allowed just seven rushing TDs last season, tied for third-fewest in the NFL, but allowed two in Week 1.
SEATTLE AT CHICAGO
The Bears are 4-11 all-time against the Seahawks, including losses in each of their last four meetings dating back to the 2010 season. That's their worst record against any NFC opponent all-time; however, the Bears are 2-0 against Seattle in the postseason all-time.
Sunday was the fifth time since 1950 that the Bears lost a game that they led by at least 20 points — in that span, only the 49ers and Buccaneers (six each) have lost more such games.
Khalil Mack had a successful debut as a Bear, recording a sack, a forced fumble, and returning an interception for a touchdown. Only one other Bears player has done that in the last 30 years — R.W. McQuarters in Week 17, 2000 against the Lions.
The Seahawks were 2-for-12 on third downs in their Week 1 loss to Denver, after ending last season going 1-for-12 against Arizona in Week 17. Those two games rank among their 10 lowest single-game conversion rates of the last 10 seasons.
Russell Wilson passed for 298 yards in the loss, with 105 of those going to rookie tight end Will Dissly. Dissly joined Monty Stickles (123 yards in 1960) and Bob Trumpy (114 in 1968) as the only tight ends since 1960 with over 100 receiving yards in their career debuts.
Last season, Wilson led the NFL with 34 passing touchdowns, and had three in Week 1. He'll face a Bears defense that allowed just 18 all of last season, second fewest in the NFC, but that did allow three in Week 1.