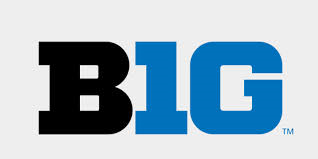 PICKING THE BIG 10
BIG 10 EAST-ORDER OF FINISH
Ohio State. The Buckeyes have the BEST defensive line in the conference and they have QB JT Barrett. Let's just be honest, they have the best talent in the league. There are some holes in the back seven and in the receiving corps. (12-1, 8-1).
Penn State. Take note Big 10…QB Trace McSorley and RB Saquon Barkley will cause plenty of problems in the Big 10. The two areas of concern are the OL and DL. The defense lacks overall speed. The Nittany Lions have to go to Columbus October 28. (10-2, 7-2).
The Wolverines have one of the best D-lines in the Big 10 with Maurice Hurst, Rashan Gary and Chase Winovich. Losing a ton of starters on both sides of the football will hurt. (10-2, 7-2).
Michigan State. Being picked fourth may be too high after an off-season of sexual assault investigations. Getting a fresh start may be the best thing for the Spartans. (6-6, 4-5).
Recruiting has gone well for the Terrapins, but it may not take effect until next season. Finding a QB and OL will be a priority. Getting to a second-straight bowl game will be tough. (6-6, 4-5).
The Hoosiers will be high powered on offense and have some studs on defense. They will miss Kevin Wilson's play calling. Now we will see if Coach Allen is ready to be a head coach. (7-5, 4-5).
Rutgers will look to improve on the worst offense and worst defense in the league in 2016. Coach Chris Ash is 0-9 in Big 10 play. (3-9, 1-8).
BIG 10 WEST-ORDER OF FINISH
The Badgers have quality experience at all three levels and special teams. This isn't the elite Wisconsin teams of the past, but still good enough to win the West. (10-3, 7-2)
Clayton Thorson is a true dual-threat QB. RB Justin Jackson is a star and the secondary is excellent. Head Coach Pat Fitzgerald has made this a solid football program year-in-and-year out. Starting the Big 10 at Wisconsin and hosting Penn State will be brutal. (8-5, 5-4).
Finding a quality starting QB will be a priority. They Hawkeyes didn't handle the expectations well in 2016. Now the pressure is off. They are still good enough to surprise some people. (7-5, 4-5).
When will the Cornhuskers return to elite status? The defense will get a new DC in Bob Diaco and that will help. The talent on this team is higher than a fourth-place pick in the division, but until they get the job done on the field, they will stay at #4. (7-5, 5-4).
There is optimism at Minnesota with new HC PJ Fleck. Coach Fleck will need some time to recruit quality talent. Lack of quality at QB will be a factor. (6-6, 4-5).
Another new coach for the Boilermakers. Jeff Brohm is an offensive genius. QB David Blough will benefit with Brohm taking over. They still have a long way to go. (3-9, 2-7)/.
The offense has weapons in QB Chayce Crouch, RB Kendrick Foster and WR Malik Turner. Depth and overall quality are a concern. Coach Lovie Smith will have to be patient to turn this program around. (2-10, 1-8).