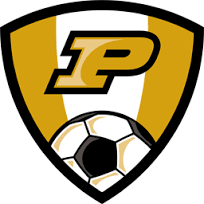 Freshman Sarah Griffith scored early in the second half and the Boilermakers' goalkeepers
combined for eight saves, leading the way as Purdue women's soccer defeated No. 18
Notre Dame 2-0 in preseason exhibition action Wednesday.

Maddy Williams assisted on Griffith's goal in the 53rd minute and sealed the win
with a goal of her own at the top of the 86th minute. Williams has returned to the
lineup this fall after missing all of 2016 due to a knee injury. Going back to the
fall of 2016, she has now scored five goals in the last three preseason games in
which she has suited up.

Griffith was one of six freshmen to start the game for the Boilermakers. Classmate
Kylie Hase assisted on Williams' goal and played all 90 minutes. First-year center
back Sarah Clark also went the distance in the shutout. Freshman goalkeeper Katie
Luce earned the start and finished with three saves in 45 minutes.

Senior Erika Yohn took over in goal to begin the second half and finished off the
shutout, recording five saves. She preserved the clean sheet with back-to-back saves
on shots by two different UND players just seconds apart in the 87th minute.