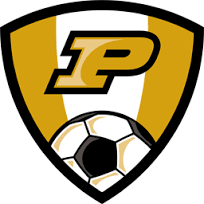 GAMEDAY INFORMATION
Iowa State at Purdue (Preseason Exhibition)
Saturday, Aug. 12 at 1 p.m. ET
Folk Field / West Lafayette, Indiana
All-Time Regular Season Series: Iowa State leads 1-0


Purdue
women's soccer makes its season debut at Folk Field on Saturday, hosting Iowa State
for an exhibition affair that doubles as the opener of a six-game homestand.

Kickoff is set for 1 p.m. ET. Admission is free for all fans for all games at Folk
Field this fall. The game is Purdue's only Saturday home date of the season. The
annual Golden Boot rivalry trophy game with Indiana, set for Sept. 23 in Bloomington
this year, is the only other Saturday game on the Boilermakers' schedule this year.

Purdue also hosts Kent State, Loyola Marymount, Indiana State, DePaul and Dayton for
regular-season games over the next four weekends. Like the Cyclones, Kent State and
Loyola Marymount will also be making their first-ever appearances at Folk Field this
month. The Boilermakers are much more familiar with Iowa State's top rival, the
University of Iowa, but coincidentally have not hosted the Hawkeyes since September
2011. That changes when Iowa visits Folk Field in mid-October for Senior Day.

Purdue is looking to build on its 2-0 exhibition win at No. 18 Notre Dame on
Wednesday. Iowa State (10-8-1 in 2016) presents another good preseason test. The
Cyclones' 10 victories last year were their most since also winning 10 games in
2012. Seven of those victories came away from Ames, highlighted by winning Auburn's
tournament over Labor Day Weekend via victories against Georgia and the host Tigers.