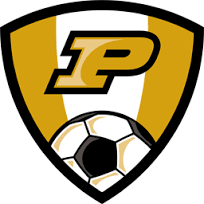 Sarah Griffith and Maddy Williams both scored for the second time this week, providing the
offense that allowed Purdue women's soccer to overcome an early deficit in a 2-1
preseason win vs. Iowa State on Saturday at Folk Field.

The Boilermakers posted their second exhibition win of the week against an opponent
that had won at least 10 games a year ago. Notre Dame (13-3-5) and Iowa State
(10-8-1) had a combined 23 victories in 2016.

Griffith scored the equalizer in the 29th minute and Williams accounted for the game
winner in the 47th minute. Goalkeepers Katie Luce and Erika Yohn both made one
high-quality save to make sure the two goals were enough to win again.

Purdue held the lead for 80 of the 90 second-half minutes this week after Griffith
scored in the 53rd minute of  Wednesday's win in South Bend.

Andrea Petrina set up Griffith's goal, which was scored from the top of the 18-yard
box with a left-to-right diagonal that found its way inside the right post. Williams
scored with a flick from 10 yards out on the right side of the goal mouth after a
pass from Hannah Mussallem.