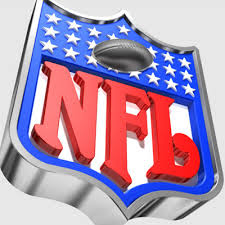 THE TOO EARLY 2018 AFC PREDICTIONS
AFC EAST
New England…They have had plenty of off-season/off-field drama, but they are still the Patriots with Tom Brady and BB.
Buffalo…Somehow they won nine games last season with a very average offense. Can they do it again?
Miami…The Dolphins need QB Ryan Tannehill to stay healthy if they stand a chance at getting to the playoffs.
New York….There are a ton of question marks in New York, the top one is who will be the QB? Will Same Darnold be the man?
AFC NORTH
Pittsburgh…Steeler fans are getting a little restless about the post-season. Time may be running out for Big Ben.
Baltimore….The defense continues to carry the offense. If Joe Flacco doesn't get the job done, will we see Lamar Jackson sooner than expected?
Cincinnati….One must wonder how much longer Marvin Lewis will be around if the Bengals don't make some noise and make the playoffs.
Cleveland….The Browns had a good draft and signed some new players. There is nowhere to go but up!!!
AFC SOUTH
Jacksonville…They let one get away against New England. That loss left a bad taste in their mouth. The Jags are ready to take that next step.
Tennessee….The Titans are solid and have a new coach. They will challenge Jacksonville in the division.
Houston….The Texans must stay healthy, especially JJ Watt and Deshaun Watson.
Indianapolis….There are still questions surrounding QB Andrew Luck and his shoulder. Even if he is ready, the Colts are a long way from competing with Jacksonville and Tennessee.
AFC WEST
LA Chargers…This division isn't what it used to be. The Chargers started slow in 2017. Not this time.
Kansas City…QB will be the key. The Chiefs have a playoff roster.
Oakland….It has been up and down for the Raiders over the last two seasons. Now Mr. Gruden takes over and looks to keep things up.
Denver…A new QB, but not enough talent overall for GM John Elway.
THE TOP 6 SEEDS:
Jacksonville
New England
Pittsburgh
LA Chargers
Kansas City
Tennessee
WILD CARD
Pittsburgh over Tennessee
LA Chargers over Kansas City
DIVISIONAL ROUND
Jacksonville over LA Chargers
New England over Pittsburgh
AFC CHAMPIONSHIP
Jacksonville over New England
PRE—SEASON POWER RANKINGS
Jacksonville
New England
Pittsburgh
LA Chargers
Kansas City
Tennessee
Oakland
Houston
Buffalo
Baltimore
Cincinnati
Miami
NY Jets
Indianapolis
Denver
Cleveland