THIS WEEK IN BIG 10 FOOTBALL
• Northwestern and Ohio State will square off in the 2020 Big Ten Football Championship Game presented by Discover at noon (ET) Saturday at Lucas Oil Stadium in Indianapolis, with the game televised live to a nationwide audience on FOX and broadcast on radio via Compass Media Networks. The Wildcats will be making their second appearance in the conference championship game (both in the past three years), while the Buckeyes are headed to Indianapolis for the fourth consecutive year and sixth time overall.
• With a win Saturday, Ohio State would earn its fourth consecutive Big Ten Championship, fifth in seven seasons and 39th overall. Northwestern is seeking its ninth Big Ten Championship and first since 2000. The winner of Saturday's Big Ten Championship Game will receive the Amos Alonzo Stagg Championship Trophy.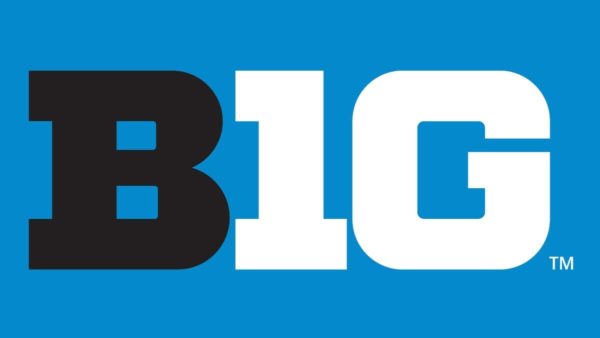 • Ohio State leads the all-time series with Northwestern, 63-14-1, including a 52-3 victory in the last meeting between the schools on Oct. 18, 2019, in Evanston. Ohio State has won the past eight games in the series against Northwestern, including a 45-24 decision in the 2018 Big Ten Championship Game.
• Ohio State claimed the Big Ten East Division title, its ninth consecutive division crown, while Northwestern earned its second Big Ten West Division trophy in three years.
• Northwestern rushed for 411 yards on 58 carries (7.1 per carry) in last Saturday's 28-10 win over Illinois, securing the Land of Lincoln Trophy for the sixth consecutive season. The Wildcats posted their highest total rushing yards since Nov. 22, 2003, when they ran for 444 yards, also against Illinois. The last time NU rushed for 7.1 yards per carry was Oct. 27, 2012, against Iowa. Saturday's win also assured the Wildcats of an undefeated (4-0) record at home, their first at Ryan Field since 1996, when they went 5-0 at home.
• Minnesota running back Mohamed Ibrahim rushed for 108 yards in last Saturday's 24-17 win at Nebraska. It was Ibrahim's seventh consecutive 100-yard rushing game this season, tying the school record set by Laurence Maroney (Dec. 31, 2003 to Oct. 9, 2004).
• Rutgers recorded its third conference road win this season as the Scarlet Knights edged Maryland, 27-24 in overtime last Saturday in College Park. The last time RU had three conference road wins was 2012, when the Scarlet Knights went 3-1 on the road as a member of the BIG EAST Conference. Rutgers also has matched its highest conference win total (three) since joining the Big Ten in 2014 (the Scarlet Knights had three Big Ten wins in 2014 and 2017).
• A total of 582 Big Ten football student-athletes earned Academic All-Big Ten honors, the conference announced Dec. 10. To be eligible for Academic All-Big Ten selection, student-athletes must be on a varsity team (as verified by being on the official squad list as of Nov. 1 for fall sports), have been enrolled full time at the institution for a minimum of 12 months and carry a cumulative grade-point average of 3.0 or higher. Among this year's football honorees, 12 had unblemished GPAs: Illinois' Christian Bobak, Doug Kramer and James McCourt; Indiana's Nicholas Grieser; Iowa's Matt Fagan; Michigan's Ren Hefley and Carlo Kemp; Minnesota's Connor Olson and Bailey Schoenfelder; Nebraska's Garrett Hustedt; Ohio State's Harry Miller, and Wisconsin's Matt Henningsen.
• On Oct. 23, the Big Ten Conference announced the launch of the 'United As One' social justice campaign. 'United As One' is among several conference-wide Equality Coalition initiatives dedicated to constructively and collectively recognizing and eliminating racism and hate in our society by creating resources for inclusion, empowerment and accountability.
• The Big Ten Conference established the Equality Coalition in 2020 with 227 members including presidents and chancellors, directors of athletics, coaches, student-athletes, conference and school administrators, alumni, families and friends representing all 14 institutions.