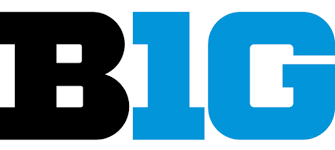 [ONE // let the games begin]
The 2018 Winter Olympics opened this past week and the Big Ten will be represented by more than 40 individuals in PyeongChang, South Korea from February 7-25. Seven Big Ten schools will have participants including 35 competitors along with 10 coaches, officials or administrators. Minnesota and Wisconsin each have 11 competitors in action. The Big Ten contingent of current and former students, coaches and alumni includes 20 members of Team USA and nine members of Team Canada while Finland, Korea, Nigeria, South Korea and Sweden are also represented. Three individuals are current students at Big Ten institutions: Team USA speedskater Thomas Hong at Maryland, U.S women's hockey forward Kelly Pannek at Minnesota and Team Canada hockey forward Emily Clark at Wisconsin. Fifteen of the competitors are returning to the Olympics led by two-time gold medalist Meaghan Mikkelson of the Canadian women's hockey team, who played at Wisconsin. The 15 have combined to win 14 medals. Nine Olympians will be playing men's ice hockey and 20 will compete in women's ice hockey.
[TWO // record crowd watches penn state wrestling win title]
With its 28-13 win over Iowa on Saturday, Penn State clinched the outright Big Ten Wrestling Dual Meet Championship in front of an NCAA indoor dual meet record crowd of 15,998 fans inside Bryce Jordan Center in University Park, Pa. The Nittany Lions finished with a perfect 9-0 conference record and are 13-0 overall on the season. The conference title marks the fifth in the last seven years for Penn State. Penn State claimed seven bouts against the Hawkeyes, with wins from Corey Keener (133), Nick Lee (141), Zain Retherford (149), Mark Hall (174), Bo Nickal (184), Shakur Rasheed (197) and Nick Nevills (285). The 2018 Big Ten Wrestling Championships will be held from March 3-4 at Michigan State.
[THREE // notre dame wins hockey crown in first season]
With a 2-1 victory over Ohio State Friday night, Notre Dame clinched the outright Big Ten Championship. In addition to their first Big Ten regular-season crown, the Fighting Irish secured the No. 1 seed and accompanying first-round bye in the upcoming Big Ten Tournament. Andrew Oglevie netted his 12th goal of the season with the help of Dylan Malmquist and Cal Burke to put the Irish on the board halfway through the first period. Jordan Gross sealed the win with the eventual game winner in the second period, while Cale Morris recorded 31 saves to earn his 21st win of the season. The 2018 Big Ten Tournament will feature a new three-weekend format with all games taking place on the campus of the higher-seeded teams. The tournament will open March 2-4 with three best-of-three quarterfinal series, as the second-, third- and fourth-seeded teams will each host a series. As the top-seeded team, Notre Dame will have a bye to the single-elimination semifinals, which are scheduled for Saturday, March 10. The highest-seeded team remaining after the semifinals will host a championship game scheduled for Saturday, March 17.
[FOUR // spartans, boilermakers win men's golf match play crown]
The Michigan State and Purdue men's golf teams tied for the Big Ten Match Play Championship at Hammock Beach Resort in Palm Coast, Fla. on Saturday. The title is the first for the Boilermakers and the second in three years for the Spartans. Wisconsin finished third in the Big Ten Match Play Championship, followed by Penn State in fourth. Indiana defeated Illinois in the fifth-place match, while Ohio State earned a victory over Minnesota to finish seventh. BTN will broadcast the 2018 Big Ten Match Play Championship on Saturday, March 3, at 4:30 p.m. ET.
[FIVE // spartans (and buckeyes) stun boilers in nationally-ranked hoops showdown]
No. 4/4 Michigan State stunned No. 3/3 Purdue 68-65 on Saturday as Miles Bridges made a game-winning three-pointer with 2.7 seconds left to give the Spartans in the edge in the national top-five matchup. MSU has now won eight straight games, while Purdue has dropped its last two following a school-record 19 straight wins. The loss that broke the streak came at the hands of No. 14/16 Ohio State, which defeated the Boilermakers 64-63 in West Lafayette in Wednesday. The Buckeyes closed out the week with an 82-64 victory over Iowa, which put OSU in first place in the Big Ten standings at 13-1. Michigan State and Purdue are tied for second at 12-2, while Nebraska is 10-4.
[SIX // terps two games up in women's hoops race]
With a 76-68 victory over Michigan State on Thursday and a 72-54 win against Rutgers on Sunday, No. 10/9 Maryland moved to 22-3 overall and 11-1 in Big Ten women's basketball action, two games ahead of Nebraska and Ohio State at 9-3. The Huskers scored a win in their lone league contest this week, a 51-48 decision over Wisconsin, while Ohio State topped Rutgers in Columbus, 90-68. Among the notable wins this week, Minnesota went on the road to score a 78-74 win at Purdue, while Michigan State defended its home court with a 66-61 victory over No. 21/20 Michigan. In other news, Indiana senior guard Tyra Buss is among 10 women's basketball standouts nationwide that have been named finalists for the 2017-18 Senior CLASS Award, which is presented annually to one male and one female senior student who have made notable achievements in four areas of excellence: community, classroom, character and competition.
[SEVEN // softball season now underway]
All 14 Big Ten schools stepped on the softball diamond Friday, as the 2018 Big Ten season gets underway with non-conference action in tournaments across the country. Illinois, Michigan, Michigan State and Ohio State traveled to Florida to start their campaigns, while Indiana, Nebraska, Northwestern and Purdue opened in Arizona. Maryland and Rutgers started 2018 California, while Iowa headed to Louisiana, Minnesota ventured to Nevada, Penn State opened in Alabama and Wisconsin got started in Texas. Conference squads began the season a combined 32-31, including 5-0 starts by Minnesota and Ohio State. Nebraska and Northwestern are 5-1 and 4-1, respectively. Among the notable wins, the Huskers upset No. 19/22 BYU 5-4 in eight innings on Friday and then blanked No. 15/16 Utah 5-0 on Saturday.
[EIGHT // women's lacrosse season begins; men's season continues]
The 2018 Big Ten women's lacrosse campaign got underway this weekend when all seven teams began their competitive seasons. Among the notable wins, John Hopkins scored a 14-7 victory over Marquette, Northwestern beat Canisius 18-7 and rolled Detroit Mercy 21-2, and Maryland won 18-7 over William and Mary. On the men's side, the Big Ten was a perfect 6-0 on the week as Johns Hopkins topped Towson 14-6, Maryland defeated Navy 10-4, Michigan ousted Cleveland State 15-5, Ohio State bested Boston 15-9, Penn State nearly doubled up Hobart 15-8, and Rutgers win 12-8 over St. Johns.
[NINE // big ten men's basketball tournament picks up presenting sponsor]
The Big Ten and Big Ten Network announced a multi-year agreement this past week naming SoFi as the presenting sponsor of the Big Ten Men's Basketball Tournament. SoFi, a modern finance company taking an unprecedented approach to lending and wealth management, will not only be the on-site tournament sponsor, but also present the on-air coverage of all 10 tournament games televised on BTN. The 2018 Big Ten Men's Basketball Tournament presented by SoFi begins on Wednesday, Feb. 28, in New York City's Madison Square Garden. SoFi will also sponsor future Big Ten Men's Basketball Tournaments, currently scheduled to rotate between Chicago and Indianapolis. As the presenting sponsor, SoFi will have an expansive on-site presence at the event, including courtside signage and logo placement throughout the venue in addition to concourse activation. Additionally, SoFi will be incorporated into portions of BTN's basketball tournament advertising throughout New York City.
[TEN // nebraska, rutgers students named wayne duke award recipients]
Finally this week, Chris Weber of the University of Nebraska and Emily Mills of Rutgers University have been chosen as this year's Wayne Duke Award recipients. The award is an annual scholarship recognizing one male and one female Big Ten senior pursuing a postgraduate degree for achievements in academics, athletics, extracurricular activities and leadership. Mills, a senior at Rutgers, played golf during her time at the university and currently holds a 3.95 GPA while double-majoring in neuroscience and cell biology with a minor in business administration. Her post-graduate goal is to attend medical school this upcoming fall. She has been accepted to Rutgers New Jersey Medical School and Penn State's Medical School with hopes to hear from a few other places before making her decision. Weber started out as a football walk-on for Nebraska in the linebacker position and made his way up the ranks. He became a scholarship student-athlete in January 2016 and was a captain for the 2017-18 season. Off the field, Weber majored in nutrition science with minors in mathematics and business. Currently, he's holding a 3.96 grade point average and has plans to continue his education at the Nebraska Medical Center beginning this August. Speaking of football, this past Wednesday was National Signing Day. Check out all the new recruiting classes coming to a Big Ten football field near you.