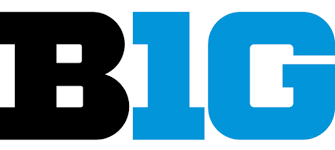 [ONE // nine big ten students named to academic all-america at-large teams]
The 2018 College Sports Information Directors of America (CoSIDA) Academic All-America Division I At-Large Teams were announced Thursday, with a combined nine Big Ten students earning recognition. To be eligible for Academic All-America consideration, a student must be a varsity starter or key reserve, maintain a cumulative GPA of 3.30 on a scale of 4.00, have reached sophomore athletic and academic standings at his/her current institution and be nominated. Michigan swimmer PJ Ransford was named the Google Cloud Academic All-America® of the Year for the Men's Division I At-Large Team. The senior is a two-time NCAA Elite 90 Award recipient, a two-time CoSIDA Academic All-American and a two-time Big Ten Distinguished Scholar. The mechanical engineering major is a three-time CSCAA All-American and a Big Ten Champion in the 1,650-yard freestyle. The Pittsford, N.Y., native was awarded the Big Ten Medal of Honor and Big Ten Postgraduate Scholarship in 2018.
[TWO // ten lacrosse standouts named all-americans]
Ten Big Ten women's lacrosse students were named to the 2018 IWLCA Division I All-American Teams, the organization announced on Wednesday. Maryland's Juila Braig, Jen Giles and Megan Whittle, as well as Penn State's Katie O'Donnell were awarded first team honors. The Terps' Caroline Steele, Northwestern's Sheila Nesselbush and the Nittany Lions' Madison Carter were named to the second team. Maryland's Lizzie Colson and Megan Taylor and Northwestern's Selena Lasota were honored with third-team recognition.
[THREE // handing out the hardware]
The Big Ten announced the 2018 Big Ten outdoor track & field individual award winners on Wednesday. For the men, Penn State's Isaiah Harris was named Big Ten Track Athlete of the Year, while Ohio State's Zack Bazile claimed Field Athlete of the Year and Eric Harrison earned Freshman of the Year honors. For the women, Purdue's Devynne Charlton earned Track Athlete of the Year for the second season in a row. Wisconsin's Georgia Ellenwood was named Field Athlete of the Year and Minnesota's Ashley Ramacher earned Freshman of the Year honors.
[FOUR // men's golf championship heading to philly]
The Big Ten announced this past Wednesday that the Wissahickon Course at the Philadelphia Cricket Club will serve as the host site for the 2019 Big Ten Men's Golf Championships. The 2019 Big Ten Championships will be held from April 26-28. The Big Ten Men's Golf Championships have been played since 1920, with 10 current Big Ten institutions having won at least one conference championship. Illinois claimed its 16th Big Ten title in 2018, its ninth championship in the past 10 years.
[FIVE // hawkeyes' hankins set to return to coaching as a husker]
Congratulations, and welcome back, to Mark Hankins, who was announced this past Wednesday as Nebraska's new head men's golf coach. Hankins, who comes to Nebraska after serving as an assistant athletic director at Iowa including the past two years as a member of the NCAA Division I Men's Golf Committee, led the Hawkeye golf team to six consecutive NCAA Tournament appearances and 11 team tournament championships from 2009 to 2014 as the head coach. Hankins coached three All-Americans, 11 first-team All-Big Ten honorees and 16 All-Midwest Region selections during his seven seasons on the course with the Hawkeyes. Prior to his 11 years in the Iowa Athletic Department, Hankins spent eight seasons (2000-07) as the head men's golf coach at Michigan State. He led the Spartans to five NCAA Tournament appearances from 2002 through 2007, including Big Ten Championship team titles in 2005 and 2007. Hankins was named the Big Ten Coach of the Year in both seasons the Spartans claimed the team crowns. Overall, in 15 seasons as a Big Ten men's golf head coach, Hankins coached five All-Americans, 21 golfers who earned All-Big Ten honors, including two Big Ten Players of the Year and a Big Ten Freshman of the Year.
[SIX // abca/rawlings recognizes five big ten all-americans]
The 2018 ABCA/Rawlings NCAA Division I All-America teams were released this past week by the American Baseball Coaches Association and Rawlings Sporting Goods, with five Big Ten students receiving recognition. Three of the five are Golden Gophers, as Minnesota joined Oregon State and Stanford has the only programs with three All-America honorees. Minnesota junior shortstop Terrin Vavra and Illinois junior first baseman Bren Spillane earned first-team distinction, Minnesota freshman pitcher Patrick Fredrickson was tabbed to the second team, and Nebraska senior first baseman Scott Schreiber and Gopher freshman relief pitcher Max Meyer picked up third-team accolades.
[SEVEN // five standouts named ncbwa all-americans]
After two rounds of voting by the organization, five Big Ten standouts were among 75 student-athletes to comprise the National Collegiate Baseball Writers Association's 21st Annual All-America first, second and third teams, as announced on Wednesday. Three of the league's five All-Americans were named to the first team, including Illinois junior first baseman Bren Spillane, Minnesota junior shortstop Terrin Vavra, and Ohio State senior relief pitcher Seth Kinker. Also recognized was Nebraska senior relief pitcher Jake Hohensee on the second team and Indiana junior utility star Matt Lloyd on the third team.
[EIGHT // conference challenge set for women's hoops]
For the 12th consecutive season, two of the nation's premier women's basketball conferences will square off for hardwood bragging rights, as the matchups for the ACC/Big Ten Women's Basketball Challenge were announced this past Monday. The annual challenge, which is scheduled to continue through the 2020-21 season, offers 14 high-quality matchups for the fifth consecutive season. The Challenge takes place over two days in late November, beginning Wednesday, Nov. 28, with Big Ten schools Michigan State and Wisconsin playing host to ACC counterparts that evening, while Illinois, Indiana and Rutgers venture on the road. The following night (Thursday, Nov. 29), Maryland, Minnesota, Northwestern, Ohio State and Purdue will serve as the Big Ten host schools, while Iowa, Michigan, Nebraska and Penn State will play at ACC sites. Last year's Challenge proved to be one of the most competitive in the event's history, with 10 of the 14 games decided by 10 points or fewer, including four games decided by one point, with the ACC ultimately prevailing by a 10-4 count. Last year, Maryland, Penn State, Rutgers and Wisconsin registered wins for the Big Ten.
[NINE // michigan's maymi set to lead nebraska's men's tennis program]
A rising star in collegiate coaching with strong connections to the Big Ten, Florida and California, Sean Maymi was announced Wednesday as Nebraska's new men's tennis coach. Maymi has extensive ties to the Big Ten in two successful stints as the associate head coach at Michigan. He helped the Wolverines to eight NCAA Tournament appearances in his nine seasons as an assistant in Ann Arbor. In 2008, Maymi was named the ITA Midwest Regional Coach of the Year after assisting Michigan's run to the NCAA Tournament round of 16 and a No. 16 final national ranking. This past season, Maymi helped guide Michigan back to the round of 16 in the NCAA Tournament again, as the Wolverines finished No. 14 in the final ITA rankings after a 22-6 season that included an 8-2 Big Ten mark.
[TEN // mourning with maryland]
Finally this week, the Big Ten joins the University of Maryland in the mourning of the passing of sophomore football player Jordan McNair. Jordan was hospitalized following an organized team workout on May 29 and passed away this past Wednesday.