CLICK PAYPAL LINK
TO HELP SUPPORT THESE BROADCASTS.
THANK YOU FOR WATCHING

CLICK ON SELECTED GAME TO WATCH BROADCAST:

OHIO STATE VS. MICHIGAN FOOTBALL NOTES OHIO STATE SPORTS INFORMATION BUCKEYES, WOLVERINES RENEW RIVALRY SATURDAY AT OHIO STADIUM • The 115th edition of "The Game" is here. And this year, the winner heads to Indianapolis for a date in the Big Ten Championship Game...
read more
INDIANA PACERS SCHEDULE
Friday, November 16 Miami 7:00
Saturday, November 17 Atlanta 7:00
Monday, November 19 Utah 7:00
Wednesday, November 21 at Charlotte 7:00
Friday, November 23 San Antonio 8:00
Monday, November 26 at Utah 9:00
Tuesday, November 27 at Phoenix 9:00
Thursday, November 29 at Los Angeles Lakers 10:30
Saturday, December 1 at Sacramento 10:00
Tuesday, December 4 Chicago 7:00
Friday, December 7 at Orlando 7:00
Saturday, December 8 Sacramento 7:00
Monday, December 10 Washington 7:00
Wednesday, December 12 Milwaukee 7:00
Friday, December 14 at Philadelphia 7:30
Sunday, December 16 New York 5:00
Tuesday, December 18 Cleveland 7:00
Wednesday, December 19 at Toronto 7:30
Friday, December 21 at Brooklyn 7:30
Sunday, December 23 Washington 5:00
Wednesday, December 26 Atlanta 7:30
Friday, December 28 Detroit 7:00
Monday, December 31 Atlanta 3:00
Friday, January 4 at Chicago 8:00
Sunday, January 6 at Toronto 7:30
Tuesday, January 8 at Cleveland 7:00
Wednesday, January 9 at Boston 7:00
Friday, January 11 at New York 7:30
PURDUE MEN'S BASKETBALL
November 16 Wichita State/Davidson at Charleston Classic
November 18 TBA
November 23 Robert Morris
November 28 at Florida State, ACC/BIG 10 CHALLENGE
December 1 at Michigan
December 6 Maryland
December 9 at Texas
December 15 Notre Dame, AT CROSSROADS CLASSIC
December 20 at Ohio
December 29 Belmont
January 3 Iowa
January 8 at Michigan State
January 11 at Wisconsin
January 15 Rutgers
January 19 Indiana
January 23 at Ohio State
January 27 Michigan State
January 31 at Penn State
February 3 Minnesota
February 9 Nebraska
February 12 at Maryland
February 16 Penn State
February 19 at Indiana
February 23 at Nebraska
February 27 Illinois
March 2 Ohio State
March 5 at Minnesota
March 9 at Northwestern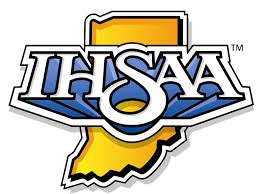 1978: Joe Pisarcik of the Giants needed only to put his knee to the ground to secure a 17-12 victory over the Philadelphia Eagles with 20 seconds left in a game at the Meadowlands, but he tried a hand-off and fumbled. Herman Edwards, years later the coach of the Jets, scooped up the ball and raced 26 yards for a touchdown in the most embarrassing loss in Giants history.
1989: The United States, with Tony Meola in goal, clinched its first berth in the World Cup tournament since 1950 with a 1-0 victory over Trinidad and Tobago at Port of Spain. The triumph may yet be recognized as a watershed; Team USA played host to the World Cup only five years later, and the United States men's team gained the quarterfinals against Germany in 2002.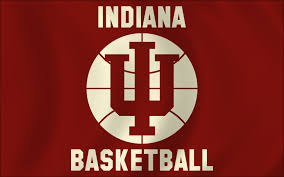 November 18 at Arkansas
November 20 Texas Arlington
November 23 UC Davis
November 27 at Duke
December 1 Northwestern
December 4 at Penn State
December 8 Louisville
December 15 Butler
December 19 Central Arkansas
December 22 Jacksonville
January 3 Illinois
January 6 at Michigan
January 11 at Maryland
January 14 Nebraska
January 19 at Purdue
January 22 at Northwestern
January 25 Michigan
January 30 at Rutgers
February 2 at Michigan State
February 7 Iowa
February 10 Ohio State
February 16 at Minnesota
February 19 Purdue
February 22 Iowa
February 26 Wisconsin
March 2 Michigan State
March 7 at Illinois
March 10 Rutgers
1966: No. 1'rated Notre Dame and second-ranked Michigan State played to a 10-10 tie before an overflow crowd of 80,011 at East Lansing, Mich. The game, which transfixed much of the nation, featured Irish quarterback Terry Hanratty and Spartan defensive end Bubba Smith. Notre Dame Coach Ara Parseghian was criticized for preserving the tie and not gambling for the victory in the final two minutes. 

1884      League secretary Nick Young becomes National League president replacing Abe Mills, who had resigned from the post. The likable executive will stay in the position until he returns to his position with the U.S. Treasury Department in 1902.