CLICK PAYPAL LINK
TO HELP SUPPORT THESE BROADCASTS.
THANK YOU FOR WATCHING

CLICK ON SELECTED GAME TO WATCH BROADCAST:
LATEST SPORTS HEADLINES
BALL STATE BASKETBALL RELEASE Game 20 Ball State (12-7, 3-3 MAC) at Kent State (9-10, 3-3 MAC) Tuesday, Jan. 23 (7 p.m.) Kent, Ohio (M.A.C. Center) About the Cardinals Ball State visits Kent State for the first of two meetings between the teams over the next three...
read more
                 SPORTS WEB SITE PARTNERS:
PHOTO OF THE DAY:
NBA HISTORY
January 25, 1998
Michael Jordan led all players in votes received for a record ninth time in his career and Los Angeles Lakers guard Kobe Bryant becomes the youngest starter in NBA All-Star Game history after the final returns in the 1998 McDonald's NBA All-Star voting program.
January 25, 1999
Former NBA referee Sid Borgia passed away.
January 25, 2015
The Miami Heat's Hassan Whiteside blocks 12 shots in a 96-84 win over the Chicago Bulls.
January 25, 2016
DeMarcus Cousins of the Sacramento Kings scores 56 points in a 129-128 loss to the Charlotte Hornets.
January 26, 1973
George Gervin made his debut for the Virginia Squires of the ABA against Utah. The Stars won 127-121.
January 26, 1980
The Cleveland Cavaliers lost at home to Indiana 115-114, but had cause to celebrate as Austin Carr became the franchise's first 10,000-point scorer.
January 26, 1990
Cleveland Cavaliers Coach Lenny Wilkens won his 700th career game, 85-84 over Minnesota.
January 26, 1991
Houston guard Vernon Maxwell became the fifth player in NBA history to score 30 points in a quarter, joining Wilt Chamberlain, David Thompson, George Gervin and Michael Jordan. Maxwell, who finished with 51 points, hit for 30 in the final quarter of the Rockets' 103-97 home win over Cleveland. Gervin holds the NBA record for scoring the most points in a quarter (33) in San Antonio's 153-132 loss to New Orleans on Apr. 9, 1978.
January 26, 1993
New Jersey's Chuck Daly became the 15th coach in NBA history to register 500 career victories, after the Nets defeated the visiting Los Angeles Lakers 106-91.
January 26, 1995
With a record 6,254,427 ballots cast by fans in the Foot Locker NBA All-Star Voting program, Detroit's Grant Hill became the first rookie to ever lead all NBA players in All-Star votes received, earning the nod on 1,289,585 ballots.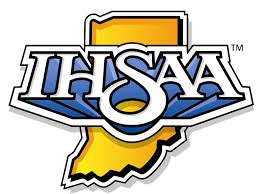 1929: Jacob Ruppert, co-owner of the New York Yankees, announced that in the coming season the team would wear numerals on the backs of their uniforms corresponding with their position in the batting order to help fans identify the players. Babe Ruth got No. 3 and Lou Gehrig No. 4. Soon all teams had numbers on their uniforms.
LITTLE KNOWN SPORTS FACT
1983: The Jets' 14-year wait for an A.F.C. championship game ended dismally as the Miami Dolphins intercepted Richard Todd five times and the spongy Orange Bowl field limited Freeman McNeil's effectiveness and Miami advanced to the Super Bowl, 14'0. The Dolphins then lost to the Washington Redskins, 27-17, in Super Bowl XVII at the Rose Bowl in California.
1979: Willie Mays, the New York and San Francisco Giants' supreme center fielder who retired in 1973 with 660 home runs and 3,283 hits, was elected to the Hall of Fame. He was elected on the first ballot with 409 of a possible 432 votes.
"I've missed more than 9000 shots in my career. I've lost almost 300 games. 26 times, I've been trusted to take the game winning shot and missed. I've failed over and over and over again in my life. And that is why I succeed."
Michael Jordan