CLICK PAYPAL LINK
TO HELP SUPPORT THESE BROADCASTS.
THANK YOU FOR WATCHING

        Minkah Fitzpatrick, DB, Alabama….Fitzpatrick has elite play and traits, but his NFL question is what position he will play at the next level. The position with the most value to NFL teams is perimeter corner, but he played just 13 snaps there in 2017 and how...
read more
THIS DAY IN SPORTS-APRIL 19, 1987
NEW YORK TIMES
It was hockey, but as the skaters skimmed slowly into quadruple overtime, the scene resembled the gradual disintegration of a marathon dance contest. The pace slowed, and the progression up and down the ice toward goals that suddenly loomed imposing as brick walls looked almost surreal. Even the ice seemed to respire, as if in weariness, and long glaring puddles formed at random on its surface.
This was hockey history, a classic game of two perfectly matched and equally unyielding opponents. Each came so close to reading each otherís mind that their duel took on epic proportions. In fact, its resolution required all of Saturday night and a portion of this morning as the Islanders and the Washington Capitals laid siege to each otherís goal. It ended, finally, in the steamy Capital Centre nearly seven hours after the game began. The Islanders beat the Capitals, 3'2, in the fourth overtime period in the seventh and deciding game of their opening-round playoff series.
"It didnít feel real anymore," said Pat LaFontaine, who scored the winning goal at 8 minutes 47 seconds of the fourth overtime, "and for the longest time it felt like no one was going to score." The same players who spent a prolonged evening immersed in the rigorous and ritual hitting, bumping, grinding and grabbing that are synonymous for body contact in their sport virtually collapsed in one anotherís arms when it was over. By then, the fifth longest game in National Hockey League history-the longest since Toronto defeated Detroit, 3'2, at 10:18 of the fourth overtime in a 1943 semifinal-no longer felt like a game.
The standard 60 minutes of hockey, in which the go-ahead goals by Washingtonís Mike Gartner and Grant Martin were countered by goals from Patrick Flatley and Bryan Trottier, seemed part of the distant past. As the overtime persisted and last night became this morning, only the moment mattered, and time seemed to slow. The skaters battled to survive each shift, abbreviated to 20 seconds instead of the normal one to two minutes, the goalies to somehow prod their bodies to block the next shot.
The face of Kelly Hrudey, the Islander goalie who made 73 saves, was mottled by the rash that signals heat prostration. Inside the playersí gloves, their hands began to blister. All the participants fig-ured their exertions had cost them 10 pounds each in fluid loss. "This feels like surviving a war and living to tell about it," Flatley said. "When it got to the third over-time and they played the theme from 'Twilight Zone,' I felt like taking a bow. Thatís the place we all were by then."
CHECK OUT THE LATEST COLLEGE BASEBALL NEWS:
MAJOR LEAGUE BASEBALL NEWS AND MORE: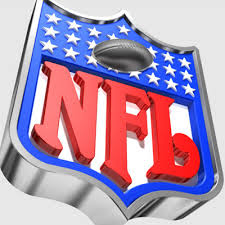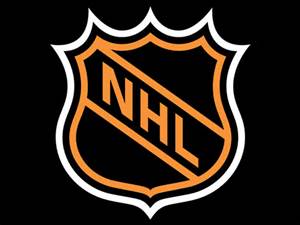 SPORTS BIRTHDAY'S APRIL 19
1873 – Birth of Sydney Barnes; cricket player (probably England's greatest bowler).
1919 – Birth of Gil Langley; cricket player (Australian wicket-keeper 1951-56).
1929 – Birth of Edward Crook in Detroit, Michigan, USA; middleweight boxer (Olympics-gold-1960).
1931 – Birth of Alex Webster; football coach (New York Giants).
1932 – Birth of Andrea Mead Lawrence in Rutland, Vermont, USA; alpine slalom skier (Olympics-2 gold-1952).
1933 – Birth of Harold "Dickie" Bird; cricket player (noted England Test umpire).
1939 – Birth of Michael John Macaulay; cricket player (Transvaal, Western Province, Orange Free State, North Eastern Transvaal, Eastern Province and South Africa).
1945 – Birth of Nuria Ortiz in México; skeet shooter (Olympics-13th-1968).
1950 – Birth of Jeff Hammond; cricket player (Australian fast bowler on 1973 West Indies tour).
1950 – Birth of Marc Demeyer; Belgian bicyclist (Paris-Brussels 1974).
1953 – Birth of Sara Simeoni in Italy; high jumper (Olympics-gold-1980).
1956 – Birth of Lori West in Denver, Colorado, USA; LPGA golfer (1994 State Farm-5th).
1960 – Birth of Frank Viola in Hempstead, New York, USA; pitcher (Minnesota Twins, New York Mets/Cy Young-1988).
1962 – Birth of Al Unser Junior; Indy-car racer (over ten wins).
1962 – Birth of Christa Teno in Tecumseh, Ontario, Canada; LPGA golfer (1989 Mitsubishi-44th).
1964 – Birth of Harris Barton; NFL tackle (San Francisco 49ers).
1964 – Birth of Scott Kamienicki; pitcher (New York Yankees).
1965 – Birth of Melita Rühn in Romania; horse vaulter (Olympics-bronze-1980).
1966 – Birth of Paul Reiffel; cricket player (Victorian and Australian pace bowler).
1966 – Birth of Randolph Keys; NBA forward (Milwaukee Bucks).
1968 – Birth of Brent Mayne in Loma Linda, California, USA; catcher (New York Mets).
1968 – Birth of Keith McCants; NFL defensive end (Arizona Cardinals).
1968 – Birth of Roger Reinson; Canadian Football League linebacker (Calgary Stampeders).
1969 – Birth of Carlos Reyes in Miami, Florida, USA; pitcher (Oakland Athletics).
1969 – Birth of James Westphal in Oak Park, Illinois, USA; 10km runner.
1970 – Birth of Michael Barrow; NFL linebacker (Houston Oilers, Carolina Panthers).
1970 – Birth of Rick Hamilton; WLAF linebacker (Barcelona Dragons).
1971 – Birth of Otis Scott in Gainesville, Florida, USA; 400 metre/800 metre runner.
1972 – Birth of Eric Jack; NFL cornerback (Atlanta Falcons).
1972 – Birth of Jeff Wilkins; NFL kicker (San Francisco 49ers).
1974 – Birth of Ante Moric; Australian soccer midfielder (Olyroos, Olympics-1996).
1975 – Birth of Jason Gillespie; cricket player (South Africa fast bowler, Australia 1996).
1975 – Birth of Temoc Suarez in Greenwood, South Carolina; soccer forward (Olympics-gold-1996).
1978 – Birth of Whitney Metzler; 400 metre medley swimmer (Olympics-8th-1996).
1979 – Birth of Challen Sievers in Downers Grove, Illinois; rhythmic gymnast (Olympics-1996).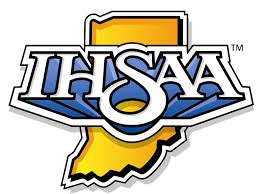 1981: The longest pro baseball game ever played, between Pawtucket (R.I.) and Rochester of the International League, was suspended after 32 innings, 8 hours and 7 minutes with the score tied, 2-2, at 4:07 A.M. The future Hall of Famers Cal Ripken Jr. of Rochester and Wade Boggs of Pawtucket played in the game. Two months later Pawtucket won in the 33rd inning.
SPORTS FUN FACT:
1998: Michael Jordan scored 44 points to lead the Chicago Bulls over the Knicks, 111-109, in the final game of the regular season, securing his record 10th N.B.A. scoring title with a 28.7 points-per-game average.
1912      At Griffith Stadium prior to the Senators' 6-0 victory over the A's, James S. Sherman becomes the first U.S. Vice President to throw the ceremonial first pitch on Opening Day. William Howard Taft does not attend the game, due to the death of Archibald Butt, a friend lost in the sinking of the Titanic.
The way a team plays as a whole determines its success. You may have the greatest bunch of individual stars in the world, but if they don't play together, the club won't be worth a dime.
Babe Ruth