MONDAY AUGUST 15…RICHMOND VOLLEYBALL VS. PENDLETON HEIGHTS 7:00
TUESDAY AUGUST 16….RICHMOND BOYS SOCCER VS. MT. VERNON 7:00
FRIDAY AUGUST 19….RICHMOND FOOTBALL AT CONNERSVILLE 6:30
FRIDAY AUGUST 19….TEC FOOTBALL: KNIGHTSTOWN AT NORTHEASTERN 6:45
FRIDAY AUGUST 26….RICHMOND FOOTBALL VS. NEW PALESTINE 6:30
TUESDAY AUGUST 23….RICHMOND GIRLS SOCCER VS. OLDENBURG ACADEMY 6:00
FRIDAY AUGUST 26….TEC FOOTBALL: WES-DEL AT LINCOLN 6:45
FRIDAY SEPTEMBER 2….RICHMOND FOOTBALL AT INDIANAPOLIS TECH 6:30
FRIDAY SEPTEMBER 2….TEC FOOTBALL: UNION CITY AT UNION COUNTY 6:45
INDIANA PRESS RELEASE BLOOMINGTON, Indiana – Indiana University sophomore's Thomas Bryant and OG Anunoby were included on a list of the 50 Best College Basketball Players for 2016-17 in an article written by Jason McIntyre of the Big Lead. Both players... read more
---
TODAY'S SPORTS FACT
American Football grew out of English sports such as rugby and soccer and became popular on American college campuses in the late 1800s.
"Thank You RadioTroy for your dedication to Richmond sports and making it possible to watch from anywhere."
Terri Foust-Richmond
"I work many evenings but there were many times that I could watch the game on RadioTroy. Nice to have you doing that for us."
Brian Belbin-Richmond
"Special thanks to RadioTroy for giving us an opportunity to tune in from Qatar and for all your support in our community. WE ARE RICHMOND!!"
Dominic Wright-Qatar
"I'm always disappointed when I need to work when my kids are playing. Fortunately my employer allows me to watch the games on RadioTroy.com when I work. I have been able to keep up with my son even when I am not there…first at Richmond and now at Earlham."
Yvette Baker-Richmond
"Both my girls watched today, from Florida and Chicago!! Thanks!!"
Pam Lawrence Hagy
"Thank You Troy. I got to watch my Devils thanks to you!!"
Pat Haynes-Madden-Richmond
"In the last two weeks I have been at a gymnastics and a volleyball event with my daughter and I could still watch my son play baseball on my phone. You allow me to be with both my kids".
Shelia Hobbs-Richmond and Cambridge City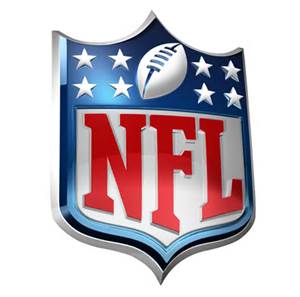 2016 INDIANAPOLIS COLTS season schedule
Sep. 11, Detroit Lions, 4:25 PM FOX
Sep. 18, at Denver Broncos, 4:25 PM, CBS
Sep. 25, San Diego Chargers, 4:25 PM, CBS
Oct. 2, at Jacksonville Jaguars, (London) 9:30 AM, CBS
Oct. 9, Chicago Bears, 1:00 PM FOX
Oct. 16, at Houston Texans *, 8:30 PM, NBC
Oct. 23, at Tennessee Titans, 1:00 PM, CBS
Oct. 30, Kansas City Chiefs, 1:00 PM, CBS
Nov. 6, at Green Bay Packers, 4:25 PM, CBS
BYE
Nov. 20, Tennessee Titans, 1:00 PM, CBS
Nov. 24, Pittsburgh Steelers (Thu), 8:30 PM, NBC
Dec. 5, at New York Jets (Mon), 8:30 PM, ESPN
Dec. 11, Houston Texans, 1:00 PM, CBS
Dec. 18, at Minnesota Vikings, 1:00 PM, CBS
Dec. 24, at Oakland Raiders (Sat), 4:05 PM, CBS
Jan. 1, Jacksonville Jaguars, 1:00 PM, CBS
__________________________________________
CINCINNATI BENGALS 2016 SCHEDULE
PRESEASON
Fri., Aug. 12: vs. Minnesota, 7:30 p.m.
Thurs., Aug. 18: at Detroit, 7:30 p.m.
Sun., Aug. 28: at Jacksonville, 8 p.m. (NBC)
Thurs., Sept. 1: vs. Indianapolis, 7:30 p.m.
REGULAR SEASON
Sun., Sept. 11: at N.Y. Jets, 1 p.m.
Sun., Sept. 18: at Pittsburgh, 1 p.m.
Sun., Sept. 25: vs. Denver, 1 p.m.
Thurs., Sept. 29: vs. Miami, 8:25 p.m. (NFL Network)
Sun., Oct. 9: at Dallas, 4:25 p.m.*
Sun., Oct. 16: at New England, 1 p.m.*
Sun., Oct. 23: vs. Cleveland, 1 p.m.*
Sun., Oct. 30: vs. Washington (London), 9:30 a.m.
Nov. 3-7: Bye
Mon., Nov. 14: at N.Y. Giants, 8:30 p.m. (ESPN)
Sun., Nov. 20: vs. Buffalo, 1 p.m.*
Sun., Nov. 27: at Baltimore, 1 p.m.*
Sun., Dec. 4: vs. Philadelphia, 1 p.m.*
Sun., Dec. 11: at Cleveland, 1 p.m.*
Sun., Dec. 18: vs. Pittsburgh, 8:30 p.m.* (NBC)
Sat., Dec. 24: at Houston, 8:25 p.m. (NFL Network)
Sun., Jan. 1: vs. Baltimore, 1 p.m.*
* – games subject to flexible scheduling
Who is the all time leading scorer in NFL history?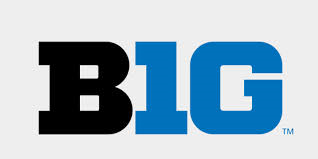 Help Support RadioTroy.Com
Thanks for your support of RadioTroy.com
1874 – Major Walter Copton Wingfield patents a portable tennis court.
1899 – First motorcycle race, in Manhattan Beach, New York, USA.
1899 – Southern California Golf Association forms.
1908 – Saint Louis Browns' pitcher Rube Waddell strikes out 16 Philadelphia Athletics' players.
1911 – Boston Red Sox pitcher Joe Wood no-hits Saint Louis Browns, 5-0.
1924 – Paul Runyan wins the PGA golf championship.
1948 – (to August 14) The Games of the XIV Olympiad are held in London, England.
1955 – Smokey Burgess hits three home runs to help Pittsburgh Pirates beat Cincinnati Reds 16-5.
1956 – Cathy Cornelius wins the US Women's Golf Open in a playoff.
1965 – Major league record 26 strikeouts in a game: Philadelphia Phillies (16), Pittsburgh Pirates (10).
1968 – Cincinnati Reds' player George Culver no-hits Philadelphia Phillies, 6-1.
1974 – Saint Louis Cardinals' player Lou Brock steals his 700th base.
1978 – Penny Dean swims English Channel in record 7 hours 40 minutes.
1983 – Steve Garvey ends his National League record 1,207 consecutive game streak.
1986 – New York jury rules NFL violated antitrust laws, awards USFL US$1 in damages.
1986 – Sparky Anderson becomes the first baseball manager to win 600 games in both the National and American Leagues.
1989 – Javier Sotomayor of Cuba sets high jump record (8 feet) in San Juan.
1989 – Philadelphia Phillies retire Steve Carlton's number 32.
1989 – Vince Coleman's record streak stopped at 50 straight stolen bases.
1990 – Boston Red Sox set major league record with 12 doubles in a game.
1991 – First Sunday Night game at Shea Stadium (New York Mets beat Chicago Cubs 6-0).
2007 – Iraq wins its first Asian Cup football championship, beating Saudi Arabia 1-0.
2008 – Russia's Yelena Isinbayeva breaks her own pole vault world record, clearing 5.04m at the Super Grand Prix meeting in Monaco.
THURSDAY'S  SCOREBOARD
MAJOR LEAGUE BASEBALL
Chicago Cubs 3 Chicago White Sox 1
Minnesota 6 Baltimore 2
Texas 3 Kansas City 2
LA Angels 2 Boston 1
Colorado 2 NY Mets 1
Milwaukee 6 Arizona 4
Philadelphia 7 Atlanta 5
St. Louis 5 Miami 4
Washington 4 San Francisco 2
MINOR LEAGUE BASEBALL
Indianapolis 4 Gwinnett 0
South Bend 3 Lake County 0
Fort Wayne 3 W. Michigan 1
Great Lakes 7 Dayton 5
MAJOR LEAGUE SOCCER
Arsenal 2 MLS 1
CFL
Winnipeg 30 Edmonton 23
Baseball
Chad Billingsley—1984

Dan Driessen—1951

Greg Minton—1951

Hisashi Yamada—1948

Don Wert—1938

Felix Mantilla—1934

Chief Meyers—1880

Crossfire Moore—1879
Basketball
Debbie Black—1966

Suzie McConnell Serio—1966

Scott Wedman—1952

Neil Walk—1948

Ross McBurney—1906
Auto Racing
Football
Damon Allen—1963

Tim Mara—1887

Dan McGugin—1879
Hockey
Dirk Graham—1959

Billy Harris—1935

Jerry Toppazzini—1931

Ted Lindsay—1925
Golf
2016 RICHMOND FOOTBALL SCHEDULE
August 19….@ Connersville 7:00
August 26….vs. New Palestine 7:00
September 2….@ Indy Tech 7:00
September 9….vs. Muncie Central 7:00
September 16….@ Marion 7:30
September 23….vs. Logansport 7:30
September 30….@ Lafayette Jeff 7:30
October 7….vs. Anderson 7:00
October 14….@ Harrison 7:30