INDIANA BOYS BASKETBALL NCC Andrean61Lafayette Central Catholic52 Barr-Reeve39North Daviess38 Bedford North Lawrence62Jennings County52 Beech Grove75Indianapolis Scecina43 Bloomfield36South Knox32 Boone Grove64Portage54 Carroll...
read more
LOS ANGELES – Bryan Bartlett (Bart) Starr, the quarterback for the Green Bay Packers, led his team to a 35-10 victory over the Kansas City Chiefs today in the first professional football game between the champions of the National and American Leagues.
Doubt about the outcome disappeared in the third quarter when Starr's pretty passes made mere Indians out of the American League Chiefs and Green Bay scored twice. Those 14 points stretched Green Bay's lead to 28-10 and during the final quarter many of the spectators in the crowd of 63,036 left Memorial Coliseum, which had been only two-thirds filled. The outcome served to settle the curiosity of the customers, who paid from $6 to $12 for tickets, and a television audience estimated at 60 million, regarding the worth of the Chiefs.
The final score was an honest one, meaning it correctly reflected what went on during the game. The great interest had led to naming the event the Super Bowl, but the contest was more ordinary than super.
Starr, methodical and unruffled as ever, completed 16 of 23 passes, six producing first downs on key third-down plays. Seven completions went to Max McGee, a 34-year-old substitute end who was in action only because Boyd Dowler, the regular, was hurt on the game's sixth play. McGee scored two of Green Bay's five touchdowns, the first one after an outstanding one-handed, hip-high catch of a pass thrown slightly behind him.
The Packers, who had been favored by two touchdowns, knew they were in a challenging game for at least half of the 2 1/2-hour contest. But in the second half the mighty Packer defense shut out the Chiefs, who were in the Green Bay half of the field only once-for one play. And they were only four yards into Packer territory. The Packers changed their defensive tactics for the second half. They had not blitzed their linebackers during the first two periods and the four rushing lineman were unable to get at Dawson. But the blitz came in the third period and Dawson found himself harassed.
The Super Bowl games will now go on year after year, but it may be some time before an American League team will be good enough to win one, especially if the National League champion comes from Green Bay.
The American Football League completed its merger with the N.F.L. in 1970, as the Baltimore Colts, Cleveland Browns and Pittsburgh Steelers agreed to join former A.F.L. teams in a 13-team American Football Conference. The remaining N.F.L. teams composed a 13- team N.F.C. Roman numeral designation of Super Bowls began in 1969, when the Jets defeated the Baltimore Colts in Super Bowl III.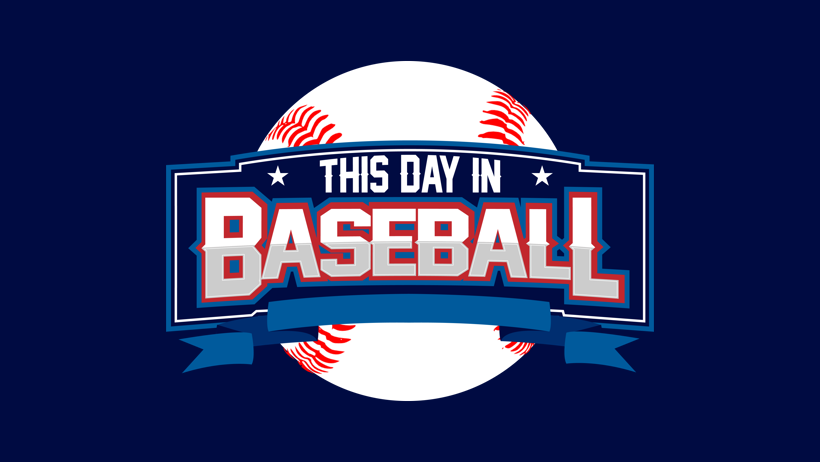 1936       Horace Stoneham becomes president of the New York Giants, succeeding his dad, Charles, who died nine days ago. The 32 year-old will hold the position for the next 40 years before selling the team to Bob Lurie and Bud Herseth in 1976.
1942       "I honestly feel it would be best for the country to keep baseball going." – U.S. PRESIDENT FRANKLIN D. ROOSEVELT, responding to Commissioner Landis inquiry about the sport's future. In his famous 'Green Light letter,' President Franklin D. Roosevelt answers Commissioner Landis's query about playing baseball in the wake of the Second World War. FDR responds he believes playing the sport would be good for Americans and encourages the owners to have more games at night to allow war workers to attend games.
1957       The Kratter Corporation grants Walter O'Malley an additional two years on the three-year lease on Ebbets Field agreed to last year. The extension, perhaps prompted by the Dodgers owner's uncertainty about L.A's ability to secure the land to build a stadium in L.A. if the team moved to the West Coast, means the ball club could stay in Brooklyn until 1961.
1958       The Yankees announce an unprecedented 140 games will be televised this season on WPIX in a package reportedly worth significantly more than a million dollars. The decision to telecast such a large number of games, including 63 road contests, was prompted by the departure of the Dodgers and Giants to California.
1963       The New York City Council, by an overwhelming 20–2 vote, named the new stadium in the Queens for William A. Shea, the attorney who brought the National League back to the Big Apple. The ballpark, known initially as Flushing Meadow Park Municipal Stadium, serves as the Mets home for 44 seasons.
1964       Willie Mays, the highest-paid player in baseball, signs the $105,000 contract offered by the Giants. The perennial All-Star center fielder will have another outstanding season, batting .308, hitting 40 home runs, and driving in 123 runs for the Jints.
1964       Baseball's executives select New York City as the site of the game's inaugural free-agent draft, a controversial measure approved during the winter meetings that gives teams with the worst records the earlier picks to the talented amateur players. With the first pick in the history of the draft, the A's will select ASU outfielder Rick Monday when the process begins on June 8 at the Hotel Commodore.
1967       Green Bay defensive back Tom Brown becomes the first major leaguer to play in the Super Bowl. The outfielder and first baseman for the Senators in 1963, is best remembered for his last-minute interception of Cowboy quarterback Don Meredith's Hail Mary pass in the NFL Championship game, making Green Bay a participant in the first-ever Super Bowl.
1981       Cardinal right-hander Bob Gibson, receiving 337 votes of the 401 BBWAA ballots cast (84%) in his first year of eligibility, is the only player elected to the Hall of Fame this year. Players falling short of the votes needed include well-known Dodgers Don Drysdale and Gil Hodges, as well as Twins slugger Harmon Killebrew.
1990       Free agent Cecil Fielder, returning from a stint in Japan where he hit 38 homers for the Hanshin Tigers, signs a one-year deal worth $1,250,000 with Detroit. 'Big Daddy,' father of future major leaguer Prince, will hit 245 home runs and drive in 758 runs during his seven seasons in the Motor City.
1994       During their winter fan festival, the Brewers unveil a new logo and different team colors, with navy, green, and metallic gold replacing the current royal blue and yellow. The changes, the first since the start of the 1978 season, also include Germanic lettering in place of the standard block, and the addition of the first alternate uniform in the club's history, a navy jersey with the club's primary logo below the word Brewers across the chest.
2002       The Braves trade outfielder Brian Jordan (.295, 25, 97), pitcher Odalis Perez (7-8, 4.91), and a minor leaguer to the Dodgers to acquire All-Star outfielder Gary Sheffield (.311, 36, 100). The deal ends Sheffield's stormy four-year tenure with L.A.
2008       Representatives Henry Waxman and Tom Davis announce they have sent a letter to Attorney General Michael Mukasey to investigate if Miguel Tejada lied to House committee staff when questioned about Orioles teammate Rafael Palmeiro's use of steroids. The former American League MVP, traded to the Astros in the offseason, could face jail time if found guilty because making false statements to Congress is a felony.
2009       Derek Lowe signs a four-year deal with the Braves reportedly worth $60 million. The 35 year-old right-hander will be the ace of Atlanta's new-look rotation that includes the recently acquired Javier Vazquez, Jair Jurrjens, and Kenshin Kawakami, who pitched in Japan last season for the Chunichi Dragons.
2009       The Brewers, avoiding arbitration, agree to a $4 million, one-year deal with Dave Bush, who finished the season strong, posting a 7-3 record with a 3.23 ERA in his final 18 regular season starts. The 29 year-old right-hander was the only Milwaukee pitcher to win a postseason game when the team beat Philadelphia at Miller Park, 4-1, in Game 3 of the ALDS.
2009       The Padres sign 33 year-old veteran infielder David Eckstein to a one-year contract worth $850,000 with an additional $150,000 available in incentives. The 2006 World Series MVP, who split last season, playing mostly shortstop in 94 games, with the Blue Jays and Diamondbacks, agreed to the discounted deal with San Diego on the condition that he would play primarily second base for the Friars.
2009       The Dodgers, who had restructured Andruw Jones's contract earlier in the month, placed their expensive center fielder on waivers rather than pursuing a trade for the five-time All-Star. The highest-paid player in the franchise history, who signed a two-year, $36.2 million deal during the 2007 offseason, was a complete bust in his one season with the team, hitting a meager .158 with just three home runs and 14 RBIs in 209 at-bats.
2010       The Mets and John Maine (7-6, 4.43) come to terms on a one-year, $3.3 million deal just after the right-hander filed for arbitration. New York's projected number three starter was limited to 15 games last season due to the lingering weakness from a 2008 surgery that removed a bony growth from the socket of his right shoulder.
2010       Avoiding salary arbitration, Matt Kemp (.297, 26, 101) and the Dodgers agree to a rare multi-year offer that will pay the center fielder $10.95 million over the next two seasons. The 25 year-old Oklahoman, considered a core player in the team's future, won the Gold Glove and the Silver Slugger awards playing for the National League West champs last season.
2013       After watching their bullpen implode in the NLDS last season, the Nationals sign Rafael Soriano to a two-year, $28 million deal to be the club's closer. The 33 year-old right-handed reliever, who had a league-leading 45 saves for the Rays in 2011, filled in for the injured Mariano Rivera last season and saved 42 games for the Yankees.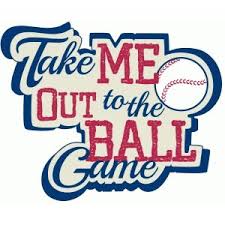 WALTER JOHNSON
On August 2, 1907, a young man later described by Frank Graham as "beyond doubt, the greatest pitcher that ever scuffed a rubber with his spikes" made his big-league debut for the Washington Senators, losing a 3-2 decision to the pennant-bound Detroit Tigers. The great TY Cobb admitted his fastball "made me flinch" and "hissed with danger."
By the time he hung up his spikes 20 years later, Walter Johnson had recorded statistics which seem beyond belief — 417 wins and 279 losses, 3,509 strikeouts, 110 shutouts, 12 20-win seasons, 11 seasons with an earned run average below 2.00, and what seems almost incomprehensible a century later, 531 complete games in 666 starts. But, as superlative as his pitching record was, in Shirley Povich's words, "Walter Johnson, more than any other ballplayer, probably more than any other athlete, professional or amateur, became the symbol of gentlemanly conduct in the heat of battle." 
Walter Perry Johnson traveled a circuitous and improbable route to his major-league debut and subsequent stardom. He was born November 6, 1887, on a farm in Allen County, Kansas, the second of six children of Minnie (Perry) and Frank Edwin Johnson. As a child, he helped his parents scratch out a living on their 160-acre farm and found time for hunting and fishing, which became his lifelong passions. Other than occasional schoolyard pickup games, baseball had no place in his early life.
After 1927, his final season, Walter Johnson managed for a year at Newark in the International League, then returned to Washington, where he served as manager for four seasons. He also managed at Cleveland from 1933-35, where he was constantly under attack by the local press. Although his managerial style was criticized as too easy-going, it should be noted that his teams had an overall winning percentage of .550.
The biggest tragedy of Walter's later years, though, was Hazel's death at age 36 on August 1, 1930, apparently the result of exhaustion from a cross-country drive during one of the hottest summers on record. After he lost the woman he idolized, a cloud of melancholy descended over the rest of Johnson's life, darkening what should have been tranquil, happy years of retirement on his Mountain View Farm in the Maryland countryside.
During his later years, Walter kept busy on the farm, served as Montgomery County commissioner, was brought back by the Senators in 1939 as their broadcaster, and made an unsuccessful run as a Republican for a seat in the U.S. Congress. On June 12, 1939, along with such other greats as Babe Ruth, Ty Cobb, and Honus Wagner, Johnson was inducted into the newly-created Baseball Hall of Fame in Cooperstown, New York. During World War II, he made several brief playing appearances in war bond games, including serving up pitches to Ruth in Yankee Stadium.
After an illness of several months caused by a brain tumor, Walter Johnson died in Washington at age 59 on December 10, 1946, and is buried next to Hazel at Union Cemetery, in Rockville, Maryland.
SAMMY BAUGH
16 SEASONS 21,886 YARDS 187 TDS 31 DEFENSIVE INTERCEPTIONS 7 ALL-NFL SELECTIONS
(TEXAS CHRISTIAN)…6'2", 182… 
SAMMY ADRIAN BAUGH … TWO-TIME TCU ALL-AMERICAN … NO. 1 DRAFT CHOICE, 1937 … SPLIT CAREER BETWEEN TAILBACK, T-QUARTERBACK … PREMIER PASSER WHO INFLUENCED GREAT OFFENSIVE REVOLUTION … ALL-NFL SEVEN YEARS … NFL PASSING, PUNTING, INTERCEPTION CHAMP, 1943 … SIX-TIME NFL PASSING LEADER … CAREER RECORDS: 21,886 YARDS, 187 TDS PASSING, 45.1-YARD PUNTING AVERAGE, 31 INTERCEPTIONS … BORN MARCH 17, 1914, IN TEMPLE, TEXAS … DIED DECEMBER 17, 2008, AT AGE OF 94. 
Sammy Baugh arrived on the pro football scene in 1937, the same year the Redskins moved to Washington from Boston. The Texas Christian star was the team's first round pick that year. Over the next 16 seasons "Slingin' Sammy" not only helped establish the pro game in the nation's capital, he also was a major influence in the offensive revolution that occurred in the late 1930s and early 1940s.
When Baugh first started with the Redskins pro football was largely a grind-it-out ground game. The forward pass was something to be used with caution, and never inside your 30-yard line, except in desperate situations. By the time Baugh was through, the forward pass was a primary offensive weapon. Obviously, such a change could not be totally brought about by one individual. But Baugh was the catalyst that changed the game. No one had seen a passer who could throw with such accuracy.
Baugh started his pro career as a single wing tailback and didn't make the switch to the T-formation until 1944. He won a record-setting six NFL passing titles and earned first-team All-NFL honors seven times in his career. Sammy also led the NFL in punting four straight years from 1940 through 1943. Extremely versatile, he led the NFL in passing, pass interceptions, and punting in 1943.
One of his best single performances came on "Sammy Baugh Day" in 1947 when he passed for 355 yards and 6 touchdowns against the Chicago Cardinals, that season's eventual champions. Baugh, although highly competitive, was still comparatively easy-going and never lost his sense of humor. When the Chicago Bears defeated the Redskins, 73-0, in the famous 1940 NFL title battle, a Redskins end dropped a touchdown pass in the end zone. Reporters asked Baugh if the outcome would have been different had the pass been caught. "Yeah," Baugh answered, "It would have made it 73-7."
CHARLES DUDLEY DALY
QUARTERBACK
Charles Daly was a 5-9, 152-pound quarterback who played five years and was a first- team All-America four times and a third-team selection his final year. He played for Harvard in 1898-1900 and for Army 1901-1902. In his three years at Harvard, the team had a record of 31-1-1. Army, in his two playing years, went 11-2-3. Playing for Harvard in 1900 against Carlisle, he made a 60-yard run and drop-kicked a field goal. Playing for Army against Navy in 1901, he had a 100-yard kick return for a touchdown, a field goal, and an extra point – all of Army's points in an 11-5 victory. William Hanna, writing in the New York World Telegram in 1927, called Daly "one of the five greatest quarterbacks of all time." He graduated from Harvard in 1901. Congressman John H. Fitzgerald of Massachusetts gave Daly an appointment to West Point. Daly was there four years, playing football just two seasons, and graduated 46th in a class of 114. For several years he alternated between the military and business. In 1907, he was assistant football coach at Harvard. In 1910-1912, he was fire commissioner for the city of Boston. He was Army's head football coach 1913-1916 and 1919-1922. He had a 58-13-3 record; his 1914, 1916, 1922 teams were undefeated. In 1922, he helped found the American Football Coaches Association and served as its first president. He had three sons who graduated from West Point and two daughters who married West Point graduates.
"LENNY" 

LEONARD 

WILKENS  

PROVIDENCE COLLEGE | 1957-1960
Named All-American at Providence College in 1959 and 60, Wilkens led his team to their first NIT appearance in 1959 and to the NIT finals in 1960. At the time of his graduation, Wilkens was the second highest scorer in the team's history with 1,193 points. His number 14 jersey was retired by the school in 1996. Drafted by the St. Louis Hawks in 1960, Wilkens became a ten time NBA All-Star and was named NBA All-Star Game MVP in 1971.
Hobart Amory Hare "Hobey" Baker 
(January 15, 1892 – December 21, 1918) was an American amateur athlete of the early twentieth century. Considered the first American star in ice hockey by the Hockey Hall of Fame, he was also an accomplished American football player. Born into a prominent family from Philadelphia, he enrolled at Princeton University in 1910. Baker excelled on the university's hockey and football teams, and became a noted amateur hockey player for the St. Nicholas Hockey Club in New York City. He was a member of three national championship teams, for football in 1911 and hockey in 1912 and 1914, and helped the St. Nicholas Club win a national amateur championship in 1915. Baker graduated from Princeton in 1914 and worked for J.P. Morgan Bank until he enlisted in the United States Army Air Service. During World War I he served with the 103rd and the 13th Aero Squadrons before being promoted to captain and named commander of the 141st Aero Squadron. Baker died in December 1918 after a plane he was test-piloting crashed, hours before he was due to leave France and return to America.
Baker was widely regarded by his contemporaries as one of the best athletes of his time and is considered one of the best early American hockey players. When the Hockey Hall of Fame was founded in 1945, Baker was named one of the first nine inductees, the only American among them. In 1973, he became one of the initial inductees in the United States Hockey Hall of Fame. He was also inducted into the College Football Hall of Fame in 1975, and is the only person to be in both the hockey and college football halls of fame.
F. Scott Fitzgerald idolized Baker and based Allenby, a minor character in the 1920 novel This Side of Paradise, on him. In 1921, Princeton named its new hockey arena the Hobey Baker Memorial Rink. The Hobey Baker Award was introduced in 1980, awarded annually to the best collegiate hockey player.