FRIDAY AUGUST 19….RICHMOND FOOTBALL AT CONNERSVILLE 6:30
FRIDAY AUGUST 19….TEC FOOTBALL: KNIGHTSTOWN AT NORTHEASTERN 6:45
FRIDAY AUGUST 26….RICHMOND FOOTBALL VS. NEW PALESTINE 6:30
FRIDAY AUGUST 26….TEC FOOTBALL: WES-DEL AT LINCOLN 6:45
FRIDAY SEPTEMBER 2….RICHMOND FOOTBALL AT INDIANAPOLIS TECH 6:30
FRIDAY SEPTEMBER 2….TEC FOOTBALL: UNION CITY AT UNION COUNTY 6:45
NUMBERS TO KNOW IN THE BIG 10…BY TEAM INDIANA 20…The Hoosiers were able to run the football and had big-play ability thanks to WR Simmie Cobbs Jr. Cobbs had 20 plus receptions of 20-yards plus, 9th in the FBS and 2nd in the Big 10.   MARYLAND 39….A team will usually... read more
---
TODAY'S SPORTS FACT
 Johnny Campbell was the first to cheer the football team in 1898 in Princeton. Cheerleading is almost 100 years old when most of the cheerleaders were men. Now 98% of cheerleaders are females. The estimates tell that around the world there are more than 4 million cheerleaders. Cheerleaders are generally in the age group of 5 to 13 years. Most of the cheerleaders are gymnasts and 12% are dancers.
"TODAY'S SPORTS QUOTE"
"There's something about sports. You can be setting fire to cats and burying them in your backyard, but as long as you're playing team sports, people think you're okay."
― Polly Horvath, Everything on a Waffle    
"Thank You RadioTroy for your dedication to Richmond sports and making it possible to watch from anywhere."
Terri Foust-Richmond
"I work many evenings but there were many times that I could watch the game on RadioTroy. Nice to have you doing that for us."
Brian Belbin-Richmond
"Special thanks to RadioTroy for giving us an opportunity to tune in from Qatar and for all your support in our community. WE ARE RICHMOND!!"
Dominic Wright-Qatar
"I'm always disappointed when I need to work when my kids are playing. Fortunately my employer allows me to watch the games on RadioTroy.com when I work. I have been able to keep up with my son even when I am not there…first at Richmond and now at Earlham."
Yvette Baker-Richmond
"Both my girls watched today, from Florida and Chicago!! Thanks!!"
Pam Lawrence Hagy
"Thank You Troy. I got to watch my Devils thanks to you!!"
Pat Haynes-Madden-Richmond
"In the last two weeks I have been at a gymnastics and a volleyball event with my daughter and I could still watch my son play baseball on my phone. You allow me to be with both my kids".
Shelia Hobbs-Richmond and Cambridge City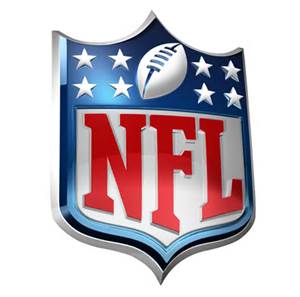 2016 INDIANAPOLIS COLTS season schedule
Sep. 11, Detroit Lions, 4:25 PM FOX
Sep. 18, at Denver Broncos, 4:25 PM, CBS
Sep. 25, San Diego Chargers, 4:25 PM, CBS
Oct. 2, at Jacksonville Jaguars, (London) 9:30 AM, CBS
Oct. 9, Chicago Bears, 1:00 PM FOX
Oct. 16, at Houston Texans *, 8:30 PM, NBC
Oct. 23, at Tennessee Titans, 1:00 PM, CBS
Oct. 30, Kansas City Chiefs, 1:00 PM, CBS
Nov. 6, at Green Bay Packers, 4:25 PM, CBS
BYE
Nov. 20, Tennessee Titans, 1:00 PM, CBS
Nov. 24, Pittsburgh Steelers (Thu), 8:30 PM, NBC
Dec. 5, at New York Jets (Mon), 8:30 PM, ESPN
Dec. 11, Houston Texans, 1:00 PM, CBS
Dec. 18, at Minnesota Vikings, 1:00 PM, CBS
Dec. 24, at Oakland Raiders (Sat), 4:05 PM, CBS
Jan. 1, Jacksonville Jaguars, 1:00 PM, CBS
__________________________________________
CINCINNATI BENGALS 2016 SCHEDULE
PRESEASON
Fri., Aug. 12: vs. Minnesota, 7:30 p.m.
Thurs., Aug. 18: at Detroit, 7:30 p.m.
Sun., Aug. 28: at Jacksonville, 8 p.m. (NBC)
Thurs., Sept. 1: vs. Indianapolis, 7:30 p.m.
REGULAR SEASON
Sun., Sept. 11: at N.Y. Jets, 1 p.m.
Sun., Sept. 18: at Pittsburgh, 1 p.m.
Sun., Sept. 25: vs. Denver, 1 p.m.
Thurs., Sept. 29: vs. Miami, 8:25 p.m. (NFL Network)
Sun., Oct. 9: at Dallas, 4:25 p.m.*
Sun., Oct. 16: at New England, 1 p.m.*
Sun., Oct. 23: vs. Cleveland, 1 p.m.*
Sun., Oct. 30: vs. Washington (London), 9:30 a.m.
Nov. 3-7: Bye
Mon., Nov. 14: at N.Y. Giants, 8:30 p.m. (ESPN)
Sun., Nov. 20: vs. Buffalo, 1 p.m.*
Sun., Nov. 27: at Baltimore, 1 p.m.*
Sun., Dec. 4: vs. Philadelphia, 1 p.m.*
Sun., Dec. 11: at Cleveland, 1 p.m.*
Sun., Dec. 18: vs. Pittsburgh, 8:30 p.m.* (NBC)
Sat., Dec. 24: at Houston, 8:25 p.m. (NFL Network)
Sun., Jan. 1: vs. Baltimore, 1 p.m.*
* – games subject to flexible scheduling
Early in the 2010 season, Albert Pujols broke the record for most home runs in the first ten seasons of a big league career.  Who held the previous record (at 370 homers over the first ten years)?  Hint:  This Hall of Famer was featured on the cover of the first issue of Sports Illustrated.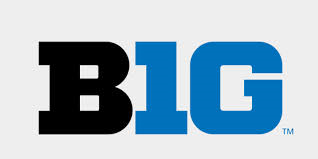 Help Support RadioTroy.Com
Thanks for your support of RadioTroy.com
1928 – New York Yankees score 11 runs in 12th inning beating Detroit Tigers 12-1.
1933 – Joe Dimaggio ends 61-game hitting streak in Pacific Coast League.
1939 – New York Yankees catcher Bill Dickey hits three consecutive home runs.
1952 – Mickey Mantle hits his first grand-slammer.
1957 – Mickey Mantle hits career home run number 200.
1967 – Minnesota Twins beat New York Yankees 3-2 in 18 innings.
1983 – Jarmila Kratochvilova of Czech sets 800m woman's record (1:53.28).
1988 – Mike Schmidt sets National League record appearing in 2,155 games at third base.
1990 – US beats the Soviet Union 17-0 in baseball at the Goodwill Games.
1991 – Montreal Expos' Mark Gardner no hits Los Angeles Dodgers for 9 innings, but loses in 10th.
2005 – Greg Maddux of the Chicago Cubs becomes the 13th pitcher in major league baseball history to register 3,000 strikeouts.
MONDAY SCOREBOARD
MAJOR LEAGUE BASEBALL
Baltimore 3 Colorado 2 (10)
Toronto 4 San Diego 2
Chicago White Sox 5 Chicago Cubs 4
Detroit 4 Boston 2
Texas 7 Oakland 6
NY Yankees 2 Houston 1
LA Angels 6 Kansas City 2
St. Louis at NY Mets postponed
Philadelphia 4 Miami 0
Milwaukee 7 Arizona 2
Cincinnati 7 San Francisco 5
MINOR LEAGUE BASEBALL
Beloit 2 Fort Wayne 1
South Bend 9 Peoria 2
Cedar Rapids 2 Dayton 0
Baseball
Brandon Morrow—1984

Jody Reed—1962

Pete Ward—1939

Norm Siebern—1933

Yoshio Yoshida—1933

Shigeru Makino—1928

Hoyt Wilhlem—1923

Ellis Kinder—1914

Alec Radcliffe—1905

Sad Sam Jones—1892
Basketball
Joe Smith—1975

LaTaunya Pollard—1960

Gary Bradds—1942
Football
Jerome Mathis—1983

Robert Gallery—1980

Bob Lilly—1939

Tommy McDonald—1934

Bob Waterfield—1920

Doc Williams—1869
Hockey
Golf
Soccer
Fredy Montero —1987

Maicon—1981

Angelo Di Livio—1966

Tele Santana—1933
Tennis
Vitas Gerulaitis—1954

James Parke—1881
Lacrosse
Diving
Wrestling
Figure Skating
Snowboarding
2016 RICHMOND FOOTBALL SCHEDULE
August 19….@ Connersville 7:00
August 26….vs. New Palestine 7:00
September 2….@ Indy Tech 7:00
September 9….vs. Muncie Central 7:00
September 16….@ Marion 7:30
September 23….vs. Logansport 7:30
September 30….@ Lafayette Jeff 7:30
October 7….vs. Anderson 7:00
October 14….@ Harrison 7:30