CLICK PAYPAL LINK
TO HELP SUPPORT THESE BROADCASTS.
THANK YOU FOR WATCHING

CLICK ON SELECTED GAME TO WATCH BROADCAST:
LATEST SPORTS HEADLINES
INDIANA GAME RELEASE EAST LANSING, Mich. – Unwanted reality came swiftly to Indiana. No. 9-ranked Michigan State saw to that. The Spartans played like the No. 1 team they were a few weeks earlier with their 85-57 victory Friday night at the Breslin Center. "Michigan...
read more
                 SPORTS WEB SITE PARTNERS:
PHOTO OF THE DAY:
NBA HISTORY
January 24, 1956
With the West defeating the East 108-94 in the sixth All-Star Game in Rochester, Bob Pettit of the St. Louis Hawks captured the first of his NBA record four All-Star Game MVP awards, leading his team with 20 points and 24 rebounds.
January 24, 1985
NBA players announced plans to aid famine victims in Ethiopia by donating their winners' and losers' shares from the 1985 All-Star Game. The NBA matched this sum to bring the donation to more than $100,000.
January 24, 1990
The Los Angeles Lakers' Pat Riley became the 13th coach to reach the 500-victory plateau, getting there faster than any coach as the Lakers downed the Pacers 120-111. At 500-184 Riley surpassed Don Nelson, who was 500-317 when he reached that milestone.
January 24, 2014
The New York Knicks' Carmelo Anthony scores 62 points in a 125-96 win over the Charlotte Bobcats.
January 25, 1960
Wilt Chamberlain scored 58 points, the most ever by an NBA rookie, as Philadelphia beat Detroit 127-117 at Bethlehem, PA. Chamberlain tied his record less than a month later.
January 25, 1986
Manute Bol of the Washington Bullets blocked 15 shots in a 111-103 win over Atlanta. His total is tied for second (Orlando's Shaquille O'Neal had 15 rejections at New Jersey on November 20, 1993), behind the NBA record of 17 blocks by the Lakers' Elmore Smith on October 28, 1973.
January 25, 1988
Jazz guard Rickey Green scored the NBA's 5,000,000th point on a 24-foot three-pointer as the buzzer sounded ending the third quarter of Utah's 119-96 victory over Cleveland.
January 25, 1996
In the closest NBA All-Star balloting returns since 1977, Grant Hill of Detroit edges Chicago's Michael Jordan 1,358,004 votes to 1,341,422, out of more than 6.4 million ballots cast. Hill leads all vote-getters for the second straight year.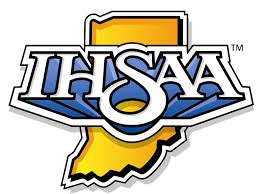 1975: Johnny Miller, who had burst onto the golf stage by winning eight P.G.A. Tour events in 1974, continued his hot streak by capturing the Tucson (Ariz.) Open. He defeated John Mahaffey by nine strokes with a record 25-under-par 263. The week before he had won the Phoenix Open by shooting 24-under-par 260.
LITTLE KNOWN SPORTS FACT
1975: The former U.C.L.A. centers Kareem Abdul-Jabbar and Bill Walton faced off for the first time as professionals. Abdul-Jabbar, playing in his fourth N.B.A. season for the Milwaukee Bucks, easily got the best of it, scoring 50 points with 15 rebounds and 11 assists. Walton, in his first pro season for the Portland Trail Blazers, was held to 7 points.
1982: Rollie Fingers of the Milwaukee Brewers became the first reliever in history to record 300 saves when he pitched the final two innings of a 3-2 victory over the Seattle Mariners at the Kingdome. The premier closer for the Oakland A's team that won five division titles and three World Series, he retired in 1985 with 341 saves.
"I've missed more than 9000 shots in my career. I've lost almost 300 games. 26 times, I've been trusted to take the game winning shot and missed. I've failed over and over and over again in my life. And that is why I succeed."
Michael Jordan