CLICK PAYPAL LINK
TO HELP SUPPORT THESE BROADCASTS.
THANK YOU FOR WATCHING

OCTOBER 25….EARLHAM WOMEN'S SOCCER VS. TRANSYLVANIA….3:30
OCTOBER 25….EARLHAM VOLLEYBALL VS. ROSE-HULMAN….7:30
OCTOBER 28….EARLHAM FIELD HOCKEY VS. DePAUW….11:00
OCTOBER 28….EARLHAM FOOTBALL VS. MANCHESTER….1:30
NOVEMBER 7….RICHMOND GIRLS BASKETBALL VS. UNION….7:00
NOVEMBER 10….RICHMOND GIRLS BASKETBALL VS. ANDERSON…7:30
NOVEMBER 11….EARLHAM FOOTBALL VS. ROSE-HULMAN….1:30
NOVEMBER 11….RICHMOND GIRLS BASKETBALL VS. EAST CENTRAL…7:30
NOVEMBER 14….RICHMOND GIRLS BASKETBALL VS. NEW CASTLE…7:30
NOVEMBER 15….EARLHAM MEN'S BASKETBALL VS. KENYON…7:30
                 SPORTS WEB SITE PARTNERS:
TODAY'S SPORTS PHOTO OF DAY:
RICHMOND GIRLS BASKETBALL VS UNION
CLICK ON THE ICON TO WATCH THE BROADCAST:
1994: Dale Earnhardt won his seventh Winston Cup season championship, taking the AC Delco 500 at Rockingham, N.C., and beating Mark Martin by 444 points for the driving title. It was the Intimidator's seventh crown and tied him with Richard Petty. King Richard, as they called him within the sport-on the all-time Nascar list.
RICHMOND RED DEVILS WEB-SITE:
EARLHAM COLLEGE SPORTS:
1945: Brooklyn Dodgers president Branch Rickey announced that the former U.C.L.A. football star and Negro league player Jackie Robinson had signed to play with the team's Montreal farm club in 1946. Robinson, a former Army lieutenant, had been handpicked and advised by Rickey on how to handle the racism he might face from some white players.
This Week's MAC Schedule Thursday, October 26 Eastern Michigan at NIU, 7:00 pm ET (CBS Sports Network) Toledo at Ball State, 7:00 pm ET (ESPN3) Saturday, October 28 Buffalo at Akron, 11:30 am ET (CBS Sports Network) Tuesday, October 31...
read more
1993: Joe Carter of the Toronto Blue Jays lined a pitch from Mitch Williams of the Philadelphia Phillies over the left-field fence at the Skydome for a three-run ninth-inning homer that catapulted the Jays to a dramatic 8-6 victory in Game 6 of the World Series. It gave Toronto a second straight world title.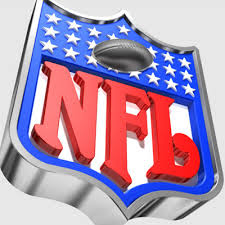 2017 NFL SCHEDULE
WEEK 8
Thursday, Oct. 26, 2017
Miami Dolphins at Baltimore Ravens        8:25 p.m.             CBS
Sunday, Oct. 29, 2017
Minnesota Vikings at Cleveland Browns (London)  9:30a.m   NFLN
Oakland Raiders at Buffalo Bills                  1 p.m.                  CBS
Indianapolis Colts at Cincinnati Bengals     1 p.m.                  CBS
Los Angeles Chargers at New England Patriots    1 p.m.       CBS
Chicago Bears at New Orleans Saints         1 p.m.                  Fox
Atlanta Falcons at New York Jets                  1 p.m.                  Fox
San Francisco 49ers at Philadelphia Eagles  1 p.m.                 Fox
Carolina Panthers at Tampa Bay Buccaneers  1 p.m.              Fox
Houston Texans at Seattle Seahawks           4:05 p.m.             CBS
Dallas Cowboys at Washington Redskins     4:25 p.m.             Fox
Pittsburgh Steelers at Detroit Lions               8:30 p.m.             NBC
Monday, Oct. 30, 2017
Denver Broncos at Kansas City Chiefs          8:30 p.m.             ESPN
Byes:  Arizona, Green Bay, Jacksonville, L.A. Rams, N.Y. Giants, Tennessee
2017 – 18 INDIANA HOOSIERS BASKETBALL SCHEDULE
October 28         Marian University (exhibition)
November 5       University of Indianapolis (exhibition)
October 10         Indiana State
October 12         Howard
October 15         at Seton Hall
October 19         South Florida
October 22         Arkansas State
October 24         Eastern Michigan
October 29         Duke
December 2        at Michigan
December 4        Iowa
December 9        at Louisville
December 16     Notre Dame at Indianapolis
December 18     Fort Wayne
December 21     Tennessee Tech
December 29     Youngstown State
January 2            at Wisconsin
January 6            at Minnesota
January 9            Penn State
January 14          Northwestern
January 19          at Michigan State
January 22          Maryland
January 24          at Illinois
January 28          Purdue
January 30          at Ohio State
February 3          Michigan State
February 5          at Rutgers
February 9          Minnesota
February 14        Illinois
February 17        at Iowa
February 20        at Nebraska
February 23        Ohio State
February 28 – March 4   Big Ten Tournament, New York City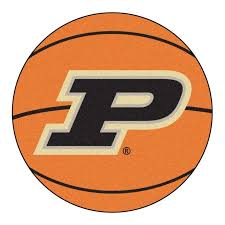 2017 – 18 PURDUE BASKETBALL SCHEDULE
November 1       Carroll Montana (exhibition)
November 10     Southern Illinois Edwardsville (exhibition)
November 12     Chicago State
November 14     at Marquette
November 18     Fairfield
November 22     Tennessee at the Bahamas
November 23     Villanova/Western Kentucky at the Bahamas
November 24     Atlantis finals at the Bahamas
November 28     Louisville
December 1        at Maryland
December 3        Northwestern
December 7        Valparaiso
December 10     IUPUI
December 16     Butler at Indianapolis
December 21     Tennessee State
December 30     Lipscomb
January 3            Rutgers
January 6            Nebraska
January 9            at Michigan
January 13          at Minnesota
January 16          Wisconsin
January 20          at Iowa
January 25          Michigan
January 28          at Indiana
January 31          Maryland
February 3          at Rutgers
February 7          Ohio State
February 10        at Michigan State
February 15        at Wisconsin
February 18        Penn State
February 22nd     at Illinois
February 25        Minnesota
February 28        Big Ten tournament, New York City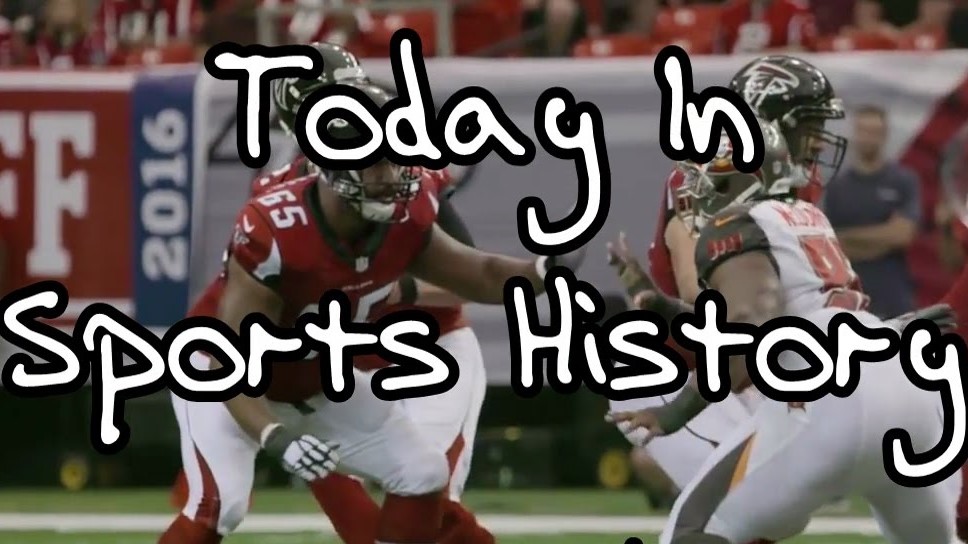 OCTOBER 23
1871 – Columbia and Sappho (US) beat Livonia (United Kingdom) in third America's Cup yacht race.
1884 – First World Series OKed by AA, Providence (National League) beats New York Mets (AA) 6-0.
1910 – Philadelphia Athletics beat Chicago Cubs four games to one in 7th World Series.
1915 – First national horseshoe throwing championship (Kellerton, Iowa, USA).
1921 – Green Bay Packers play first APFA game, win 7-6 over Minneapolis Marines.
1930 – The first miniature golf tournament is completed in Chattanooga, Tennessee.
1964 – Japanese beat Russians for first Olympic Gold in woman's volleyball.
1967 – New Jersey Americans (later New York / New Jersey Nets) play first ABA game.
1968 – Kip Keino (Kenya) wins gold medal for 1,500m (3 minutes 34.9 seconds).
1973 – New York Yankees' general manager and president Lee MacPhail named American League president.
1975 – New York Islanders' Glenn Resch's 5th shut-out opponent-Philadelphia Flyers 3-0.
1988 – Boston Celtics play Spain in Madrid.
1993 – Joe Carter hits only the second baseball World Series winning home run as the Toronto Blue Jays win Game Six of the World Series to beat the Philadelphia Phillies four games to two.
1962
The Western Division defeated the Eastern Division 47-27 in the first AFL All-Star Game, played before 20,973 in San Diego, January 7.
Both leagues prohibited grabbing any player's facemask. The AFL voted to make the scoreboard clock the official timer of the game.
The NFL entered into a single-network agreement with CBS for telecasting all regular-season games for $4.65 million annually, January 10.
Judge Roszel Thompson of the U.S. District Court in Baltimore ruled against the AFL in its antitrust suit against the NFL, May 21. The AFL had charged the NFL with monopoly and conspiracy in areas of expansion, television, and player signings. The case lasted two and a half years, the trial two months.
McGah and Valley acquired controlling interest in the Raiders, May 24. The AFL assumed financial responsibility for the New York Titans, November 8. With Commissioner Rozelle as referee, Daniel F. Reeves regained the ownership of the Rams, outbidding his partners in sealed-envelope bidding for the team, November 27.
The Dallas Texans defeated the Oilers 20-17 for the AFL championship at Houston after 17 minutes, 54 seconds of overtime on a 25-yard field goal by Tommy Brooker, December 23. The game lasted a record 77 minutes, 54 seconds.
Judge Edward Weinfeld of the U.S. District Court in New York City upheld the legality of the NFL's television blackout within a 75-mile radius of home games and denied an injunction that would have forced the championship game between the Giants and the Packers to be televised in the New York City area, December 28. The Packers beat the Giants 16-7 for the NFL title, December 30.
1963
The Dallas Texans transferred to Kansas City, becoming the Chiefs, February 8. The New York Titans were sold to a five-man syndicate headed by David (Sonny) Werblin, March 28. Weeb Ewbank became the Titans' new head coach and the team's name was changed to the Jets, April 15. They began play in Shea Stadium.
NFL Properties, Inc., was founded to serve as the licensing arm of the NFL.
Rozelle indefinitely suspended Green Bay halfback Paul Hornung and Detroit defensive tackle Alex Karras for placing bets on their own teams and on other NFL games; he also fined five other Detroit players $2,000 each for betting on one game in which they did not participate, and the Detroit Lions Football Company $2,000 on each of two counts for failure to report information promptly and for lack of sideline supervision.
Paul Brown, head coach of the Browns since their inception, was fired and replaced by Blanton Collier. Don Shula replaced Weeb Ewbank as head coach of the Colts.
The AFL allowed the Jets and Raiders to select players from other franchises in hopes of giving the league more competitive balance, May 11.
NBC was awarded exclusive network broadcasting rights for the 1963 AFL Championship Game for $926,000, May 23.
The Pro Football Hall of Fame was dedicated at Canton, Ohio, September 7.
The Pro Football Hall of Fame in Canton, Ohio opened on Sept. 7, 1963.  A charter class of 17 members was enshrined that day.
The U.S. Fourth Circuit Court of Appeals reaffirmed the lower court's finding for the NFL in the $10-million suit brought by the AFL, ending three and a half years of litigation, November 21.
Jim Brown of Cleveland rushed for an NFL single-season record 1,863 yards.
Boston defeated Buffalo 26-8 in the first divisional playoff game in AFL history, December 28.
The Bears defeated the Giants 14-10 in the NFL Championship Game, a record sixth and last title for Halas in his thirty-sixth season as the Bears' coach, December 29.
1964
The Chargers defeated the Patriots 51-10 in the AFL Championship Game, January 5.
William Clay Ford, the Lions' president since 1961, purchased the team, January 10. A group representing the late James P. Clark sold the Eagles to a group headed by Jerry Wolman, January 21. Carroll Rosenbloom, the majority owner of the Colts since 1953, acquired complete ownership of the team, January 23.
The AFL signed a five-year, $36-million television contract with NBC to begin with the 1965 season, January 29.
Commissioner Rozelle negotiated an agreement on behalf of the NFL clubs to purchase Ed Sabol's Blair Motion Pictures, which was renamed NFL Films, March 5.
Hornung and Karras were reinstated by Rozelle, March 16.
CBS submitted the winning bid of $14.1 million per year for the NFL regular-season television rights for 1964 and 1965, January 24. CBS acquired the rights to the champion-ship games for 1964 and 1965 for $1.8 million per game, April 17.
Pete Gogolak of Cornell signed a contract with Buffalo, becoming the first soccer-style kicker in pro football.
Buffalo defeated San Diego 20-7 in the AFL Championship Game, December 26. Cleveland defeated Baltimore 27-0 in the NFL Championship Game, December 27.