CLICK PAYPAL LINK
TO HELP SUPPORT THESE BROADCASTS.
THANK YOU FOR WATCHING

OCTOBER 18….EARLHAM MEN'S SOCCER VS. HANOVER….3:30
OCTOBER 20…RHS FOOTBALL VS. NEW CASTLE….6:30
OCTOBER 21….EARLHAM FIELD HOCKEY VS. WOOSTER….11:00
OCTOBER 21….EARLHAM WOMEN'S SOCCER VS. FRANKLIN….1:00
OCTOBER 21….EARLHAM FOOTBALL VS. HANOVER….2:30
OCTOBER 21….EARLHAM MEN'S SOCCER VS. FRANKLIN…3:30
OCTOBER 22….EARLHAM FIELD HOCKEY VS. OBERLIN…12:00
OCTOBER 22….EARLHAM VOLLEYBALL VS. ANDERSON…2:00
OCTOBER 25….EARLHAM WOMEN'S SOCCER VS. TRANSYLVANIA….3:30
OCTOBER 25….EARLHAM VOLLEYBALL VS. ROSE-HULMAN….7:30
OCTOBER 28….EARLHAM FIELD HOCKEY VS. DePAUW….11:00
OCTOBER 28….EARLHAM FOOTBALL VS. MANCHESTER….1:30
                 SPORTS WEB SITE PARTNERS:
TODAY'S SPORTS PHOTO OF DAY:
RICHMOND FOOTBALL VS. NEW CASTLE
CLICK ON THE ICON TO WATCH THE BROADCAST:
1964: Fred Hansen of Cuero, Tex., won the gold medal in the pole vault at the Tokyo Olympics, defeating Wolfgang Reinhardt of Germany with an Olympic record of 16 feet 83/4 inches. Hansen used one of the new slingshot fiberglass Sky Poles that had recently transformed vaulting. Within the previous two years, John Uelses and John Pennel, both of the United States, had broken the forbidding 16- and 17-foot barriers with fiberglass.
RICHMOND RED DEVILS WEB-SITE:
EARLHAM COLLEGE SPORTS:
1989: Shortly before the start of Game 3 of the World Series at San Francisco, a devastating earthquake rippled through Candlestick Park. More than 200 people were killed in the Bay Area, though none at the stadium, which sustained minor structural damage. The Series, an afterthought when the Oakland A's swept the Giants, was interrupted for 10 days.
COLLEGE BASKETBALL: PICKING THE BIG 10 MICHIGAN STATE…Bridges returns to the league's best roster…. PURDUE…Edwards and Haas return to unselfish team….. MINNESOTA…Led by All-Big 10 Guard Nate Mason…. NORTHWESTERN….The Wildcats return top 5...
read more
1994: Joe Montana, the great San Francisco 49ers quarterback now with the Kansas City Chiefs, staged a theatrical last hurrah in his final season, marching 75 yards in 81 seconds to defeat John Elway and the Denver Broncos, 31-28, at Mile High Stadium in a memorable Monday night game. Montana retired the following April.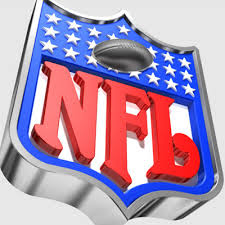 2017 NFL SCHEDULE
WEEK 7
Kansas City at Oakland                                 8:25 pm               CBS
Arizona at L.A. Rams                                     1:00 pm               FOX
Baltimore at Minnesota                               1:00 pm               CBS
Carolina at Chicago                                       1:00 pm               FOX
Jacksonville at Indianapolis                         1:00 pm               CBS
New Orleans at Green Bay                          1:00 pm               FOX
N.Y. Jets at Miami                                          1:00 pm               FOX
Tampa Bay at Buffalo                                   1:00 pm               FOX
Tennessee at Cleveland                                1:00 pm               CBS
Dallas at San Francisco                                 4:05 pm               FOX
Cincinnati at Pittsburgh                                4:25 pm               CBS
Denver at L.A. Chargers                                4:25 pm               CBS
Seattle at N.Y. Giants                                    4:25 pm               CBS
Atlanta at New England                                8:30 pm               NBC
Washington at Philadelphia                         8:30 pm               ESPN
WEEK 8
Thursday, Oct. 26, 2017
Miami Dolphins at Baltimore Ravens        8:25 p.m.             CBS
Sunday, Oct. 29, 2017
Minnesota Vikings at Cleveland Browns (London)  9:30a.m   NFLN
Oakland Raiders at Buffalo Bills                  1 p.m.                  CBS
Indianapolis Colts at Cincinnati Bengals     1 p.m.                  CBS
Los Angeles Chargers at New England Patriots    1 p.m.       CBS
Chicago Bears at New Orleans Saints         1 p.m.                  Fox
Atlanta Falcons at New York Jets                  1 p.m.                  Fox
San Francisco 49ers at Philadelphia Eagles  1 p.m.                 Fox
Carolina Panthers at Tampa Bay Buccaneers  1 p.m.              Fox
Houston Texans at Seattle Seahawks           4:05 p.m.             CBS
Dallas Cowboys at Washington Redskins     4:25 p.m.             Fox
Pittsburgh Steelers at Detroit Lions               8:30 p.m.             NBC
Monday, Oct. 30, 2017
Denver Broncos at Kansas City Chiefs          8:30 p.m.             ESPN
Byes:  Arizona, Green Bay, Jacksonville, L.A. Rams, N.Y. Giants, Tennessee
2017 INDIANA FOOTBALL SCHEDULE
August 31 vs. Ohio State
September 9 at Virginia
September 16 vs. Florida International
September 23 vs. Georgia Southern
September 30 at Penn State
October 14 vs. Michigan
October 21 at Michigan State
October 28 at Maryland
November 4 vs. Wisconsin
November 11 at Illinois
November 18 vs. Rutgers
November 25 at Purdue
2017 PURDUE FOOTBALL SCHEDULE
September 2 vs. Louisville at Indianapolis
September 8 vs. Ohio
September 16 at Missouri
September 23 vs. Michigan
October 7 vs. Minnesota
October 14 at Wisconsin
October 21 at Rutgers
October 28 vs. Nebraska
November 4 vs. Illinois
November 11 at Northwestern
November 18 at Iowa
November 25 vs. Indiana
OCTOBER 17
1860 – First professional golf tournament held (Scotland); Willie Park wins.
1920 – Decatur Staleys play first APFA game, win 7-0.
1935 – Pacific Association of Amateur Athletic Union votes not to participate in Berlin Olympics.
1954 – Philadelphia Eagles' Adrian Burk passes for seven touchdowns vs Washington Redskins (49-21).
1959 – Queen Elizabeth II is fined $140 for withdrawing her race horse.
1964 – New York Yankees fire manager Yogi Berra.
1969 – New York Nets move from Comack to Island Garden, Hempstead New York.
1971 – Pittsburgh Pirates beat Baltimore Orioles, 4 games to 3 in 68th World Series.
1972 – First time New York Islanders shut-out; 5-0 versus Pittsburgh Penguins.
1974 – Oakland Athletics beat Los Angeles Dodgers, four games to one in 71st World Series; makes Athletics the second team (next to New York Yankees) to win three straight series.
1974 – Washington Capitals' first NHL home victory, beating Chicago Black Hawks 4-3.
1978 – At Dodger Stadium, the New York Yankees beat the Los Angeles Dodgers, 7-2, to take their twenty-second World Championship. New York's shortstop Bucky Dent is named the World Series MVP.
1979 – D Bautista of Mexico completes 20,000-metre walk in record 1:20:06.8.
1979 – Pittsburgh Pirates beat Baltimore Orioles, 4 games to 3 in 76th World Series. Willie Stargell is named the Series MVP.
1985 – Lou Pinella named New York Yankees' manager, replacing Billy Martin.
1987 – First World Series game in a covered stadium (Minnesota Metrodome) (World Series #84).
1988 – Dallas Green replaces Lou Pinella as manager of the New York Yankees.
2000 – The New York Yankees defeat the Seattle Mariners to win their 37th American League pennant.
1957
Pete Rozelle was named general manager of the Rams. Anthony J. Morabito, founder and co-owner of the 49ers, died of a heart attack during a game against the Bears at Kezar Stadium, October 28. An NFL-record crowd of 102,368 saw the 49ers-Rams game at the Los Angeles Memorial Coliseum, November 10.
The Lions came from 20 points down to post a 31-27 playoff victory over the 49ers, December 22. Detroit defeated Cleveland 59-14 in the NFL Championship Game, December 29.
1958
The bonus selection in the draft was eliminated, January 29. The last selection was quarterback King Hill of Rice by the Chicago Cardinals.
Halas reinstated himself as coach of the Bears.
Jim Brown of Cleveland gained an NFL-record 1,527 yards rushing. In a divisional playoff game, the Giants held Brown to eight yards and defeated Cleveland 10-0.
Baltimore, coached by Weeb Ewbank, defeated the Giants 23-17 in the first sudden-death overtime in an NFL Championship Game, December 28. The game ended when Colts fullback Alan Ameche scored on a one-yard touchdown run after 8:15 of overtime.
1959
Vince Lombardi was named head coach of the Green Bay Packers, January 28. Tim Mara, the co-founder of the Giants, died, February 17.
Lamar Hunt of Dallas announced his intentions to form a second pro football league. The first meeting was held in Chicago, August 14, and consisted of Hunt representing Dallas; Bob Howsam, Denver; K.S. (Bud) Adams, Houston; Barron Hilton, Los Angeles; Max Winter and Bill Boyer, Minneapolis; and Harry Wismer, New York City. They made plans to begin play in 1960.
The new league was named the American Football League, August 22. Buffalo, owned by Ralph Wilson, became the seventh franchise, October 28. Boston, owned by William H. Sullivan, became the eighth team, November 22. The first AFL draft, lasting 33 rounds, was held, November 22. Joe Foss was named AFL Commissioner, November 30. An additional draft of 20 rounds was held by the AFL, December 2.
NFL Commissioner Bert Bell died of a heart attack suffered at Franklin Field, Philadelphia, during the last two minutes of a game between the Eagles and the Steelers, October 11. Treasurer Austin Gunsel was named president in the office of the commissioner, October 14.
The Colts again defeated the Giants in the NFL Championship Game, 31-16, December 27.