CLICK PAYPAL LINK
TO HELP SUPPORT THESE BROADCASTS.
THANK YOU FOR WATCHING

NOTRE DAME RELEASE NOTRE DAME, Ind. -- On a beautiful day for Irish baseball, the University of Notre Dame turned in a gem against Wake Forest, defeating the Demon Deacons, 5-2, at Frank Eck Stadium. Notre Dame (9-11, 3-4) won its first home game of the 2018 season...
read more
THIS DAY IN SPORTS
NEW YORK – Emile Griffith of New York regained the world welterweight boxing championship from Benny (Kid) Paret tonight at Madison Square Garden. Paret was knocked unconscious and underwent brain surgery at Roosevelt Hospital. Griffith stopped Paret after 2 minutes 9 seconds of the twelfth round. Paret was out on his feet. When he failed to regain consciousness in the ring, he was taken to his dressing room on a stretcher and later removed to the hospital by ambulance.At the hospital, Dr. Harry Kleiman reported that the 25-year-old Paret was in serious condition. Dr. Lawrence Schick, a neurosurgeon, then performed surgery to relieve pressure on the brain. Another doctor at the hospital said Paret's chances to recover were "poor." In a waiting room downstairs from the operating room, about fifteen fans and friends quietly awaited word of Paret's condition. This group included Garden officials. Griffith was among those in the waiting room and said: "I'm sorry it happened. I hope everything is being done for him." Griffith left before the operation began. Before Paret left the Garden, the last rites of the Roman Catholic Church were administered.
Although Griffith had been down for an 8- count in the sixth, his triumph was anything but surprising. He had been in command most of the way, and there had been times when the punishment he inflicted on Paret seemed much more than any normal human could withstand. What finally ended the stubborn Cuban's reign was a two-handed flurry that started with ten consecutive right uppercuts to the chin. The 23-year-old Griffith punched faster than most observers could count. All told, his winning assault consisted of twenty-five blows. Long before Griffith had completed this cyclonic sortie, many in the crowd of 7,600 were begging Referee Ruby Goldstein to intervene. Goldstein was not moved to pity until one fact became obvious: The only reason Paret still was on his feet was that Griffith's pile-driving fists were keeping him there, pinned against the post in a neutral corner. Paret's eyes were closed. His hands dropped at his sides. His head snapped to the left and to the right as Griffith pounded away. The fact that Paret would not fall seemed to arouse the New Yorker to new heights of fury.
Perhaps he was remembering the split decision he lost to Paret here last Sept. 30. That was the bout in which Paret regained the crown he had lost to Emile on April 1, 1960, at Miami Beach. That fight ended in a thirteenth-round knockout. Whatever it was that Griffith was thinking about tonight, it certainly was translated into something akin to savagery. After the ten rights to the face had failed to do the job, he began alternating the rights with left hooks. All these blows were thrown from behind Emile's back, it seemed. Paret sagged but still would not go down. Goldstein finally made his move but had difficulty restraining Griffith. When the referee finally pulled the attacker away, Paret slid slowly down the ropes and to the canvas. He lay on his back unconscious for about eight minutes while physicians worked on him. He still was unconscious when carted to his dressing room. In a sense, it was something of a miracle that Paret had reached the twelfth round. Had he not possessed more courage than skill, he would have been knocked out in the tenth. Griffith punched faster and harder than his opponent. Paret frequently made the mistake of allowing his foe to bore in under slow-motion jabs and pump both hands hard to the body. And at close quarters, Griffith invariably was the man who managed to work a hand free to throw a stiff uppercut.
Griffith weighed 144 pounds and Paret 146 1/4 for the scheduled fifteen-round bout. Paret was guaranteed $50,000, and Griffith's purse was about $17,000. Griffith was a heavy favorite. The knockout was the fourth of Paret's professional career. His record now shows thirty-four victories, twelve losses and three draws. Griffith has won twenty-five bouts and has lost three. Kid Paret remained in a coma until his death in a New York City hospital on April 3. Emile Griffith fought until 1977.
CHECK OUT THE LATEST COLLEGE BASEBALL NEWS:
MAJOR LEAGUE BASEBALL NEWS AND MORE: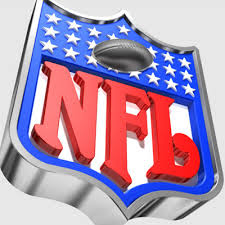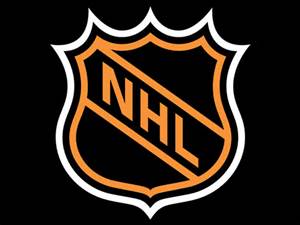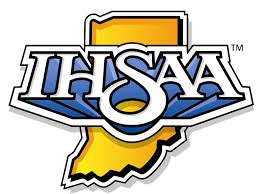 2002: Cael Sanderson, a 197-pound senior from Iowa State University, won an unprecedented fourth straight weight class title at the N.C.A.A. wrestling championships at Albany, N.Y., and finished his collegiate career undefeated. He received nearly a five-minute ovation from the 12,000 fans after he put Lehigh sophomore Jon Trenge on his back with a double-leg takedown.
SPORTS FUN FACT:
1974: North Carolina State, behind high-soaring David Thompson, ended U.C.L.A.'s seven-year reign as national champion with an 80-77 double-overtime victory in the N.C.A.A. semifinals at Greensboro, N.C. Coach Norm Sloan won the first of The Wolfpack's two national titles two nights later by defeating Marquette University, 76-64, as Thompson scored 21 points.
1951  Brooklyn signs a 21-year lease with the City of Vero Beach to use an abandoned naval base as their spring training facility, which will become known as Dodgertown. The site will be the team's Grapefruit League home through the 2008 season, with exhibition games taking place at the 6,000-seat Holiman Stadium.
The way a team plays as a whole determines its success. You may have the greatest bunch of individual stars in the world, but if they don't play together, the club won't be worth a dime.
Babe Ruth