CLICK PAYPAL LINK
TO HELP SUPPORT THESE BROADCASTS.
THANK YOU FOR WATCHING

CLICK ON SELECTED GAME TO WATCH BROADCAST:
Friday August 17….Richmond Football at Connersville….6:30
Friday August 24….Richmond Football vs. Lawrence North….6:30
Friday August 31….Richmond Football vs. Indy Tech….6:30
Friday September 7….Richmond Football vs. Muncie Central….6:30
Friday September 14….Richmond Football at Marion….6:30
Friday September 21….Richmond Football vs. McCutcheon….7:00
Friday September 28….Richmond Football at Lafayette Jeff…6:30
Friday October 5….Richmond Football vs. Anderson….6:30
Friday October 12….Richmond Football at Kokomo….7:00
        American League East Team W L Pct GB Home Road East Central West Last 10 Streak Boston 35 16 .686 - 16 - 7 19 - 9 22 - 10 2 - 1 8 - 5 7 - 3 W 1 NY Yankees 32 15 .681 1 19 - 7 13 - 8 11 - 9 10 - 1 10 - 4 6 - 4 W 1 Toronto 24 27 .471 11 12 - 17 12 - 10 8 - 12 9...
read more
THIS DAY IN SPORTS-MAY 26, 1959
NEW YORK TIMES
(Harvey Haddix of the Pirates during one of his 12 perfect innings against the Braves in Milwaukee. He lost in the 13th on an error and a home run, later changed to a double, by Joe Adcock.)
MILWAUKEE (UPI) – Harvey Haddix of the Pittsburgh Pirates pitched twelve perfect innings tonight but lost in the thirteenth. The first hit he yielded, to Joe Adcock, gave a 2-0 victory to the Milwaukee Braves. Haddix, who retired thirty-six men in a row, became the first major league pitcher to carry a perfect performance past nine innings.
Felix Mantilla was the first man to face the slender, 33-year-old curveball specialist in the thirteenth. He hit a grounder to the Pirates' third baseman, Don Hoak, who threw it into the dirt at the feet of the first baseman, Rocky Nelson. Mantilla was safe on the throwing error. Haddix' perfect string was snapped but the no-hitter was intact. Ed Mathews, the next man up, sacrificed the fleet Mantilla to second. Hank Aaron, the major's leading batter, received an intentional base on balls.
Then Adcock connected. The hit barely cleared the right-center-field fence and the big first baseman hesitated a moment before starting around the bases. Then two boys crawled under the barricade and snatched the ball. Adcock at first was credited with a home run, and the final score was announced as 3-0. But then he was declared out for passing Aaron between second and third base and his home run became a double. The jubilant Aaron, who had cut across the diamond without touching third, was sent back by his mates to touch third and then home.
Confusion developed immediately after Adcock's blow cleared the fence. The umpires stopped the action as players swarmed out on the field. Aaron and Mantilla were ordered to retrace their steps and cross the plate. The National League president, Warren Giles, said later in Cincinnati that he believed the final score of the game eventually would be changed by official ruling to 1-0.
Seven major league pitchers have hurled, and won, nine-inning perfect games. Don Larsen of the Yankees did it most recently, in the 1956 World Series against the Dodgers. Until his downfall in the thirteenth Haddix had used a fast ball that was always on target and a curve that cleverly nipped the corners. The closest thing to a base hit during the regulation nine innings was Johnny Logan's line drive in the third that the shortstop, Dick Schofield, speared on a leaping catch. Haddix fanned eight men. Haddix' loss was his third this season and the toughest in baseball history.
The National League ruled that Joe Adcock was out for passing Henry Aaron. He therefore was credited with a double, not a home run, and the official score was 1-0. "It didn't matter to me whether it was 1-0 or 1000," Harvey Haddix said. "We lost the game, and that's what hurts me most."
CHECK OUT THE LATEST COLLEGE BASEBALL NEWS:
MAJOR LEAGUE BASEBALL NEWS AND MORE: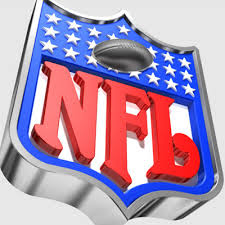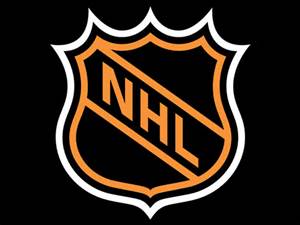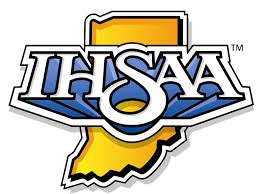 1928: The quadrennial World Cup soccer tournament came into being when Jules Rimet, president of FIFA, soccer's world congress and ruling body, persuaded it to organize a new competition, open to all member nations, beginning in 1930. The Jules Rimet Trophy is given today to each championship team.
SPORTS FUN FACT:
1991: Rick Mears, a one time off-road racer from Jupiter, Fla., won his fourth Indy 500, tying the record of A.J. Foyt and Al Unser Sr., when he made a daring wide Turn 1 move past Michael Andretti 12 laps from the finish and held on for a three-second victory. Mears's other victories were in 1979, '84 and '88.
1937      Appearing as pinch hitters, Cleveland's Billy Sullivan and Bruce Campbell both homer, marking the first time that two batters on the same team have hit pinch round-trippers in an American League game. The off-the-bench home run heroics prove to be the difference when the Indians beat Philadelphia at Shibe Park, 8-6.
You can't put a limit on anything. The more you dream, the farther you get.
Michael Phelps