CLICK PAYPAL LINK
TO HELP SUPPORT THESE BROADCASTS.
THANK YOU FOR WATCHING

NOVEMBER 25….RICHMOND BOYS BASKETBALL AT JAY COUNTY…7:30
NOVEMBER 25….TEC BOYS BASKETBALL: MORRISTOWN AT NORTHEASTERN…7:30
NOVEMBER 26….EARLHAM WOMEN'S BASKETBALL VS. CENTRE…4:00
NOVEMBER 27….SETON GIRLS BASKETBALL VS. CHRISTEL HOUSE…6:00
NOVEMBER 28….RICHMOND GIRLS BASKETBALL VS. RUSHVILLE….7:30
NOVEMBER 29…EARLHAM MEN'S BASKETBALL VS. FAIRHAVEN…7:00
DECEMBER 1…RICHMOND BOYS BASKETBALL VS. NORTH CENTRAL…7:30
DECEMBER 1….TEC BOYS BASKETBALL..NORTHESTERN AT CENTERVILLE…7:30
DECEMBER 2…EARLHAM WOMEN'S BASKETBALL VS. ANDERSON 1:00
DECEMBER 2….EARLHAM MEN'S BASKETBALL VS. ANDERSON..3:30
DECEMBER 2….RICHMOND BOYS BASKETBALL VS. EAST CENTRAL..7:30
DECEMBER 2….SETON BOYS BASKETBALL VS. PROVIDENCE CR…7:30
DECEMBER 5….RICHMOND GIRLS BASKETBALL VS. FRANKLIN COUNTY…7:30
                 SPORTS WEB SITE PARTNERS:
TODAY'S SPORTS PHOTO OF DAY:
RICHMOND BOYS BASKETBALL @ JAY COUNTY
CLICK ON THE ICON TO WATCH THE BROADCAST:
1968: Undefeated Yale was comfortably ahead of unbeaten Harvard, 29-13, with 42 seconds left at Cambridge, Mass., when the Crimson scored two touchdowns and made two 2-point conversions as time ran out in the greatest finale of the long-storied rivalry. Both teams shared the Ivy League title. The headline in the Harvard student newspaper the next day: "Harvard Wins, 29-29."
RICHMOND RED DEVILS WEB-SITE:
EARLHAM COLLEGE SPORTS:
1964: Jim Bunning of the Philadelphia Phillies, later a Hall of Famer and a United States senator from Kentucky, pitched a perfect game against the Mets in a Father's Day doubleheader at Shea Stadium, striking out pinch-hitter Johnny Stephenson for the final out. It was the first regular-season perfect game since 1922 and the first in the National League since 1880.
MINNESOTA AT DETROIT The Vikings are coming off a 24-7 victory at home over the Los Angeles Rams in Week 11. Minnesota has now won six straight contests and is looking to win seven consecutive games during a single season for...
read more
1947: Slingin' Sammy Baugh, playing in an era when rushing and not passing was king, threw six touchdown passes on "Sammy Baugh Day" at Griffith Stadium as the Washington Redskins beat the Chicago Cardinals, 45-21. Baugh also had six touchdown passes against the N.F.L.'s Brooklyn Dodgers in 1943.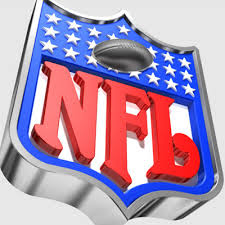 NFL SCHEDULE WEEK 12
Thursday, Nov. 23
Minnesota Vikings at Detroit Lions, 12:30 p.m., Fox
Los Angeles Chargers at Dallas Cowboys, 4:30 p.m., CBS
New York Giants at Washington Redskins, 8:30 p.m., NBC
Sunday, Nov. 26
Buffalo Bills at Kansas City Chiefs, 1 p.m.
Tennessee Titans at Indianapolis Colts, 1 p.m.
Cleveland Browns at Cincinnati Bengals, 1 p.m.
Tampa Bay Buccaneers at Atlanta Falcons, 1 p.m.
Miami Dolphins at New England Patriots, 1 p.m.
Chicago Bears at Philadelphia Eagles, 1 p.m.
Carolina Panthers at New York Jets, 1 p.m.
Seattle Seahawks at San Francisco 49ers, 4:05 p.m.
New Orleans Saints at Los Angeles Rams, 4:25 p.m.
Jacksonville Jaguars at Arizona Cardinals, 4:25 p.m.
Denver Broncos at Oakland Raiders, 4:25 p.m.
Green Bay Packers at Pittsburgh Steelers, 8:30 p.m.
Monday, Nov. 27
Houston Texans at Baltimore Ravens, 8:30 p.m.
2017 – 18 INDIANA HOOSIERS BASKETBALL SCHEDULE
October 28         Marian University (exhibition)
November 5       University of Indianapolis (exhibition)
October 10         Indiana State
October 12         Howard
October 15         at Seton Hall
October 19         South Florida
October 22         Arkansas State
October 24         Eastern Michigan
October 29         Duke
December 2        at Michigan
December 4        Iowa
December 9        at Louisville
December 16     Notre Dame at Indianapolis
December 18     Fort Wayne
December 21     Tennessee Tech
December 29     Youngstown State
January 2            at Wisconsin
January 6            at Minnesota
January 9            Penn State
January 14          Northwestern
January 19          at Michigan State
January 22          Maryland
January 24          at Illinois
January 28          Purdue
January 30          at Ohio State
February 3          Michigan State
February 5          at Rutgers
February 9          Minnesota
February 14        Illinois
February 17        at Iowa
February 20        at Nebraska
February 23        Ohio State
February 28 – March 4   Big Ten Tournament, New York City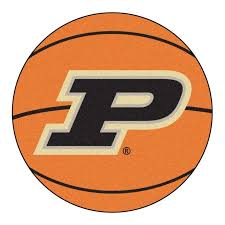 2017 – 18 PURDUE BASKETBALL SCHEDULE
November 1       Carroll Montana (exhibition)
November 10     Southern Illinois Edwardsville (exhibition)
November 12     Chicago State
November 14     at Marquette
November 18     Fairfield
November 22     Tennessee at the Bahamas
November 23     Villanova/Western Kentucky at the Bahamas
November 24     Atlantis finals at the Bahamas
November 28     Louisville
December 1        at Maryland
December 3        Northwestern
December 7        Valparaiso
December 10     IUPUI
December 16     Butler at Indianapolis
December 21     Tennessee State
December 30     Lipscomb
January 3            Rutgers
January 6            Nebraska
January 9            at Michigan
January 13          at Minnesota
January 16          Wisconsin
January 20          at Iowa
January 25          Michigan
January 28          at Indiana
January 31          Maryland
February 3          at Rutgers
February 7          Ohio State
February 10        at Michigan State
February 15        at Wisconsin
February 18        Penn State
February 22nd     at Illinois
February 25        Minnesota
February 28        Big Ten tournament, New York City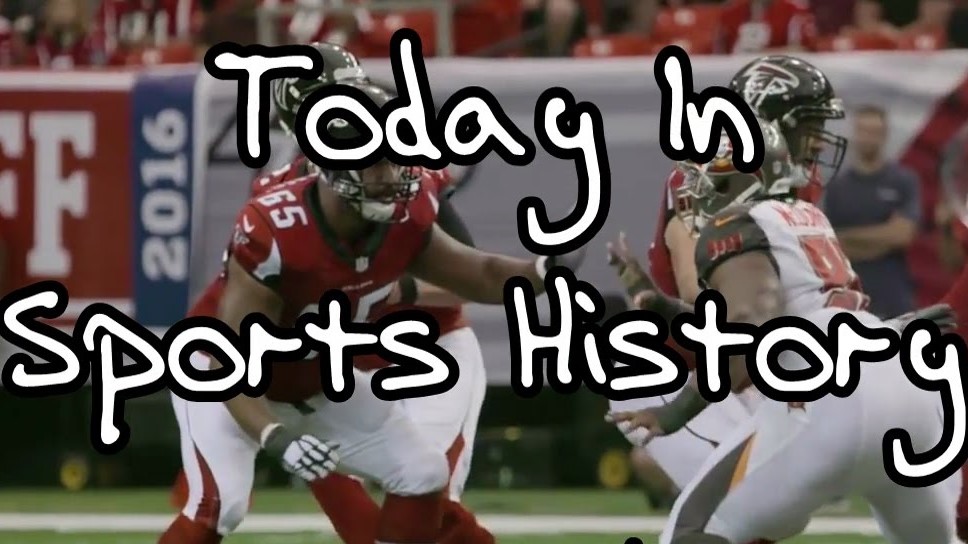 NOVEMBER 23
1876 – Columbia, Harvard and Princeton form Intercollegiate Football Association.
1887 – Notre Dame loses its first football game 8-0 to Michigan.
1904 – Games of the III Olympiad close in Saint Louis, Missouri, USA.
1930 – New York Giants' Hap Moran runs 91 yards for a touchdown from a scrimmage.
1947 – Washington Redskins' Sammy Baugh passes for six touchdowns versus Chicago Cardinals (45-21).
1968 – Milwaukee Bucks make their first NBA trade, giving Bob Love and Bob Weiss to Chicago Bulls for Flynn Robinson.
1975 – Bob Thomas of Chicago Bears kicks 55-yard field goal.
1982 – New York Islanders and Minnesota North Stars play to an 8-8 tie.
1988 – Wayne Gretzky scores his 600th NHL goal.
1988 – New York Yankees sign free agent second-baseman Steve Sax to three-year contract.
1990 – Bo Diaz, catcher, crushed to death by a satellite dish at age 37.
1991 – Evander Hollyfield retains heavyweight boxing title, knocks out Bert Cooper in seven rounds.
2004 – In England, Alex Ferguson takes charge of his 1,000th game as manager of Manchester United.
2008 – Fernando Verdasco of Spain wins the Davis Cup tennis title, defeating Jose Acasuso of Argentina, 6-3, 6-7 (3), 4-6, 6-3, 6-1 at Islas Malvinas Stadium in Mal del Plate, Argentina.
2008 – The Calgary Stampeders defeat the Montreal Alouettes 22-14 to win the 96th Canadian Football League's Grey Cup game.
1986
Chicago defeated New England 46-10 in Super Bowl XX at the Louisiana Superdome, January 26. The Patriots had earned the right to play the Bears by becoming the first wild-card team to win three consecutive games on the road. The NBC telecast replaced the final episode of M*A*S*H as the most-viewed television program in history, with an audience of 127 million viewers, according to A.C. Nielsen figures. In addition to drawing a 48.3 rating and a 70 percent share in the United States, Super Bowl XX was televised to 59 foreign countries and beamed via satellite to the QE II. An estimated 300 million Chinese viewed a tape delay of the game in March. NBC Radio figures indicated an audience of 10 million for the game.
The owners adopted limited use of instant replay as an officiating aid, prohibited players from wearing or otherwise displaying equipment, apparel, or other items that carry commercial names, names of organizations, or personal messages of any type, March 11.
After an 11-week trial, a jury in U.S. District Court in New York awarded the United States Football League one dollar in its $1.7 billion antitrust suit against the NFL. The jury rejected all of the USFL's television-related claims, which were the self-proclaimed heart of the USFL's case. The jury deliberated five days, July 29.
Chicago defeated Dallas 17-6 at Wembley Stadium in London in the first American Bowl. The game drew a sellout crowd of 82,699 and the NBC national telecast in this country produced a 12.4 rating and 36 percent share, making it the highest daytime preseason television audience ever with 10.65-million viewers, August 3.
ABC'S Monday Night Football, in its seventeenth season, became the longest-running prime-time series in the history of the network.
1987
The New York Giants defeated Denver 39-20 in Super Bowl XXI and captured their first NFL title since 1956. The game, played in Pasadena's Rose Bowl, drew a sellout crowd of 101,063. According to A.C. Nielsen figures, the CBS broadcast of the game was viewed in the U.S. on television by 122.64-million people, making the telecast the second most-watched television show of all-time behind Super Bowl XX. The game was watched live or on tape in 55 foreign countries and NBC Radio's broadcast of the game was heard by a record 10.1 million people.
New three-year TV contracts with ABC, CBS, and NBC were announced for 1987-89 at the NFL annual meeting in Maui, Hawaii, March 15. Commissioner Rozelle and Broadcast Committee Chairman Art Modell also announced a three-year contract with ESPN to televise 13 prime-time games each season. The ESPN contract was the first with a cable network. However, NFL games on ESPN also were scheduled for regular television in the city of the visiting team and in the home city if the game was sold out 72 hours in advance.
A special payment program was adopted to benefit nearly 1,000 former NFL players who participated in the League before the current Bert Bell NFL Pension Plan was created and made retroactive to the 1959 season. Players covered by the new program spent at least five years in the League and played all or part of their career prior to 1959. Each vested player would receive $60 per month for each year of service in the League for life.
NFL and CBS Radio jointly announced agreement granting CBS the radio rights to a 40-game package in each of the next three NFL seasons, 1987-89, April 7.
NFL owners awarded Super Bowl XXV, to be played on January 27, 1991, to Tampa Stadium, May 20.
Over 400 former NFL players from the pre-1959 era received first payments from NFL owners, July 1.
The NFL's debut on ESPN produced the two highest-rated and most-watched sports programs in
basic cable history. The Chicago at Miami game on August 16 drew an 8.9 rating in 3.81 million homes.
Those records fell two weeks later when the Los Angeles Raiders at Dallas game achieved a 10.2 cable rating in 4.36 million homes.
The 1987 season was reduced from a 16-game season to 15 as the result of a 24-day players' strike. The strike was called by the NFLPA on Tuesday, September 22, following the New England at New York Jets game. Games scheduled for the third weekend were canceled but the games of weeks four, five, and six were played with replacement teams. Striking players returned for the seventh week of the season, October 25.
In a three-team deal involving 10 players and/or draft choices, the Los Angeles Rams traded running back Eric Dickerson to the Indianapolis Colts for six draft choices and two players. Buffalo obtained the rights to linebacker Cornelius Bennett from Indianapolis, sending Greg Bell and three draft choices to the Rams. The Colts added Owen Gill and three draft choices of their own to complete the deal with the Rams, October 31.
The Chicago at Minnesota game became the highest-rated and most-watched sports program in basic cable history when it drew a 14.4 cable rating in 6.5 million homes, December 6.