CLICK PAYPAL LINK
TO HELP SUPPORT THESE BROADCASTS.
THANK YOU FOR WATCHING

DECEMBER 15…RICHMOND GIRLS BASKETBALL VS. INDY TECH…6:00
DECEMBER 15….RICHMOND BOYS BASKETBALL VS. INDY TECH…8:00
DECEMBER 16…RICHMOND BOYS BASKETBALL AT CONNERSVILLE…7:15
DECEMBER 18….EARLHAM MEN'S BASKETBALL VS. CENTRE….7:00
DECEMBER 20….RICHMOND BOYS BASKETBALL VS. MONROE CENTRAL….7:30
DECEMBER 22….SETON GIRLS BASKETBALL VS. HAGERSTOWN….6:00
DECEMBER 22….SETON BOYS BASKETBALL VS. HAGERSTOWN…8:00
DECEMBER 27-28…WETTIG TOURNEY @ RHS
JANUARY 2….SETON BOYS BASKETBALL VS. NATIONAL TRAIL…7:30
JANUARY 3….EARLHAM MEN'S BASKETBALL VS. TRANSYLVANIA…6:00
JANUARY 5….RICHMOND BOYS BASKETBALL AT NEW CASTLE…7:30
JANUARY 6…EARLHAM MEN'S BASKETBALL VS. ROSE-HULMAN…2:00
JAMUARY 6….EARLHAM WOMEN'S BASKETBALL VS. ROSE-HULMAN..4:00
                 SPORTS WEB SITE PARTNERS:
TODAY'S SPORTS PHOTO OF DAY:
RICHMOND BOYS BASKETBALL VS. INDY TECH
CLICK ON THE ICON TO WATCH THE BROADCAST:
1959: Don Carter, the master of the light touch on the lanes and the pre-eminent bowler of his day, won his second world invitation tournament at the Chicago Coliseum. Carter, 33, rolled clutch double strikes in the tenth frame of the third game to overtake Billy Golembiewski of Detroit for the tournament title.
2000: Shortstop Alex Rodriguez signed the largest contract in sports history, a 10- year deal with the Texas Rangers for $252 million. Television money fueled the turn-of-the-century rise in sports salaries. A year before signing Rodriguez, Rangers owner Tom Hicks had been paid $250 million by Fox Sports for the right to carry the team's games for the coming decade.
By Robby Hamman NEWARK, Del. -- No. 9/8 Notre Dame got back on track on Saturday evening, picking up a 92-68 road victory at Delaware to improve to 8-2 on the season. Four Notre Dame players finished in double figures in the scoring column, as the Irish had too...
read more
1981: Overweight, flat-footed and weary at age 39, Muhammad Ali lost a 10-round decision to 27-year-old Trevor Berbick at Nassau, the Bahamas. "You can't beat Father Time," Ali said afterward in his dressing room. It was the last fight of his storied career.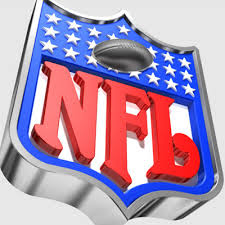 NFL SCHEDULE
| Week 14 | Time (ET) |
| --- | --- |
| New Orleans Saints at Atlanta Falcons | 8:25pm |
| Sunday, DEC. 10, 2017 | |
| Indianapolis Colts at Buffalo Bills | 1:00pm |
| Minnesota Vikings at Carolina Panthers | 1:00pm |
| Chicago Bears at Cincinnati Bengals | 1:00pm |
| Green Bay Packers at Cleveland Browns | 1:00pm |
| San Francisco 49ers at Houston Texans | 1:00pm |
| Seattle Seahawks at Jacksonville Jaguars | 1:00pm |
| Oakland Raiders at Kansas City Chiefs | 1:00pm |
| Detroit Lions at Tampa Bay Buccaneers | 1:00pm |
| Tennessee Titans at Arizona Cardinals | 4:05pm |
| New York Jets at Denver Broncos | 4:05pm |
| Washington Redskins at Los Angeles Chargers | 4:05pm |
| Philadelphia Eagles at Los Angeles Rams | 4:25pm |
| Dallas Cowboys at New York Giants | 4:25pm |
| Baltimore Ravens at Pittsburgh Steelers * | 8:30pm |
| Monday, DEC. 11, 2017 | |
| New England Patriots at Miami Dolphins | 8:30pm |
2017 – 18 INDIANA HOOSIERS BASKETBALL SCHEDULE
October 28         Marian University (exhibition)
November 5       University of Indianapolis (exhibition)
October 10         Indiana State
October 12         Howard
October 15         at Seton Hall
October 19         South Florida
October 22         Arkansas State
October 24         Eastern Michigan
October 29         Duke
December 2        at Michigan
December 4        Iowa
December 9        at Louisville
December 16     Notre Dame at Indianapolis
December 18     Fort Wayne
December 21     Tennessee Tech
December 29     Youngstown State
January 2            at Wisconsin
January 6            at Minnesota
January 9            Penn State
January 14          Northwestern
January 19          at Michigan State
January 22          Maryland
January 24          at Illinois
January 28          Purdue
January 30          at Ohio State
February 3          Michigan State
February 5          at Rutgers
February 9          Minnesota
February 14        Illinois
February 17        at Iowa
February 20        at Nebraska
February 23        Ohio State
February 28 – March 4   Big Ten Tournament, New York City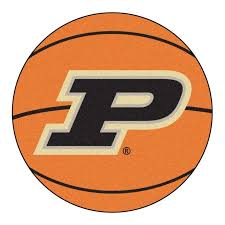 2017 – 18 PURDUE BASKETBALL SCHEDULE
November 1       Carroll Montana (exhibition)
November 10     Southern Illinois Edwardsville (exhibition)
November 12     Chicago State
November 14     at Marquette
November 18     Fairfield
November 22     Tennessee at the Bahamas
November 23     Villanova/Western Kentucky at the Bahamas
November 24     Atlantis finals at the Bahamas
November 28     Louisville
December 1        at Maryland
December 3        Northwestern
December 7        Valparaiso
December 10     IUPUI
December 16     Butler at Indianapolis
December 21     Tennessee State
December 30     Lipscomb
January 3            Rutgers
January 6            Nebraska
January 9            at Michigan
January 13          at Minnesota
January 16          Wisconsin
January 20          at Iowa
January 25          Michigan
January 28          at Indiana
January 31          Maryland
February 3          at Rutgers
February 7          Ohio State
February 10        at Michigan State
February 15        at Wisconsin
February 18        Penn State
February 22nd     at Illinois
February 25        Minnesota
February 28        Big Ten tournament, New York City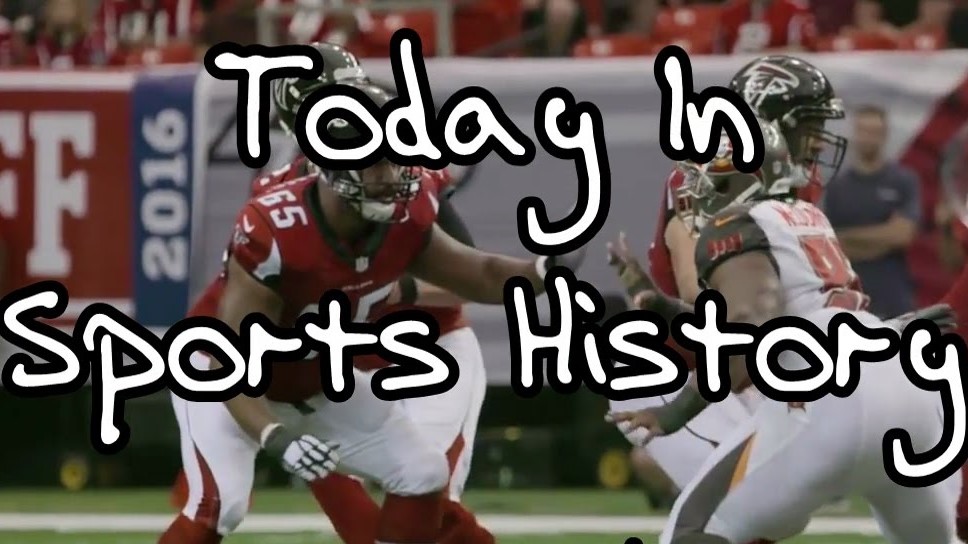 DECEMBER 11
1810 – Tom Cribb (Great Britain) beats Tom Molineaus (US-Negro) in first interracial boxing championship (40 rounds).
1896 – First intercollegiate basketball game (Wesleyan beats Yale 4-3).
1918 – John A Heyder becomes president of baseball's National League.
1919 – National League votes to ban the spitball's use by all new pitchers.
1919 – New York, Boston, and Chicago oppose American League resolution accusing Ban Johnson of overstepping his duties.
1922 – Pete Henry makes longest known NFL drop-kicked field goal, 45 yards.
1924 – Agreement reached on permanent rotation of World Series baseball championships with each league getting games 1, 2, 6, 7 in alternating years.
1929 – Donald Bradman scores 225 in second inning of Test Cricket trial after 124 in first.
1934 – NFL adopts player waiver rule; applies after 6th game of the season.
1935 – Philadelphia Athletics sell Jimmie Foxx to the Boston Red Sox for $150,000.
1935 – Chicago White Sox sell Al Simmons to the Detroit Tigers for $75,000.
1938 – 26th Canadian Football League Grey Cup: Toronto Argonauts defeat Winnipeg Blue Bombers, 30-7.
1939 – Green Bay Packers win NFL championship, beat New York Giants 27-0.
1945 – Australian Services lose third Victory Test Cricket to India by six wickets.
1954 – Philadelphia Phillies purchase Connie Mack Stadium.
1958 – University of Pittsburgh agrees to buy Forbes Field from the Pittsburgh Pirates.
1961 – Houston Oilers' Billy Cannon gains record 373 yards against New York Titans.
1965 – Test Cricket debut of Doug Walters versus England at the Gabba.
1968 – Joe Frazier beats Oscar Bonavena in 15 rounds for heavyweight boxing title.
1970 – North American Soccer League awards New York and Toronto franchises.
1973 – First time since 1885, tennis has two top males (S Smith and Jimmy Connors).
1973 – The American League vote unanimously to adopt the designated hitter rule on a trail basis for three years.
1978 – 67th Davis Cup: USA beats Great Britain in Rancho Mirage (4-1).
1978 – New York Islanders end 15-game undefeated streak (12-0-3) to Montreal Canadiens.
1982 – Heavyweight Michael Doakes knocks out Mike Weaver in 1:03 in Las Vegas, Nevada.
1983 – 58th Australian Women's Tennis: M Navratilova beats K Jordan (6-2, 7-6).
1983 – Last NFL game at Shea Stadium; Pittsburgh Steelers beat New York Jets 34-7.
1986 – Atlanta Hawks' Dominique Wilkins scores 57 points versus Chicago Bulls.
1988 – Washington Capitals' first NHL scoreless tie, versus Montreal Canadiens.
1991 – Howard Spira sentenced to 2.5 years in prison for trying to extort money from New York Yankees' owner George Steinbrenner.
1992 – The National Hockey League votes unanimously to expand to Anaheim, California, approving a new team, "The Mighty Ducks", owned by The Walt Disney Company.
1992 – NHL awards franchise to Miami (for 1994-95).
1992 – New York Yankees sign free agent pitcher Jimmy Key.
1992 – Orlanda Magic scores 14 3-pointers (two shy of record).
1994 – 60th Heisman Trophy Award: Rashaan Salaam, Colorado (Running Back).
1995 – First meeting of NBA expansion teams, Toronto Raptors beat Vancouver Grizzlies 93-81.
1995 – Kelly Robbins and Tammie Green win LPGA Diner's Club Golf Matches.
1995 – Michael Slater scores 219 versus Sri Lanka at the WACA.
1995 – Muralitharan takes 2-224 in Australian innings of 5-617.
1995 – Ricky Ponting makes 96 on Test Cricket debut (Australia versus Sri Lanka, WACA).
2006 – Chivas defeats Toluca in the final of the Mexican Soccer League.
2008 – The New York Yankees sign starting pitcher CC Sabathia to a seven-year, US$161-million contract – the largest ever for a free-agent pitcher.
– 2000 –
Johnson & Johnson heir Robert Wood Johnson IV was approved by NFL clubs as the new owner of the New York Jets at a league meeting, January 18.
The St. Louis Rams won their first Super Bowl by defeating the AFC champion Tennessee Titans 23-16 in Super Bowl XXXIV at the Georgia Dome in Atlanta. The game was viewed by 130.7 million viewers, the fifth most-watched program in U.S. television history, January 30.
For the first time in league history, paid attendance topped 16 million for the regular season and more than 65,000 per game, an increase of 1,300 per game over 1998. Paid attendance for all NFL games increased in 1999 for the third year in a row and was the highest ever in the 80-year history of the league. It marked the first time in league history that the 20-million paid attendance mark was reached for all games in a season, March 27.
The Rhein Fire won their second World Bowl in three years, defeating the Scottish Claymores 13-10 to win World Bowl 2000 in front of 35,680 at Frankfurt's Waldstadion, June 25.
More than 100 of the 136 living members of the Pro Football Hall of Fame gathered to celebrate Pro Football's Greatest Reunion in Canton, Ohio, July 28-31.
Paul Brown Stadium opened in Cincinnati, Ohio with a crowd of 56,180 as the Cincinnati Bengals defeated the Chicago Bears 24-20 in a preseason game, August 19.
Cincinnati's Corey Dillon set a single-game rushing record with 278 yards (22 carries) against Denver, breaking the previous record of 275 yards by Chicago's Walter Payton in 1977, October 22.
Minnesota's Gary Anderson converted a 21-yard field goal against Buffalo to pass George Blanda as the NFL's all-time scoring leader with 2,004 points, October 22.
At a league meeting in Atlanta, NFL owners awarded Super Bowl XXXVIII to Houston, Super Bowl XXXIX to Jacksonville and Super Bowl XL to Detroit, November 1.
The NFL Officiating Department named Mike Pereira as Director of Officiating and Larry Upson as Director of Officiating Operations to replace retiring Senior Director of Officiating Jerry Seeman, December 1.
San Francisco's Terrell Owens set a single-game receiving record with 20 receptions (283 yards) against Chicago, surpassing the previous mark of 18 by Tom Fears of the Los Angeles Rams in 1950, December 17.