CLICK PAYPAL LINK
TO HELP SUPPORT THESE BROADCASTS.
THANK YOU FOR WATCHING

DECEMBER 16…RICHMOND BOYS BASKETBALL AT CONNERSVILLE…7:15
DECEMBER 18….EARLHAM MEN'S BASKETBALL VS. CENTRE….7:00
DECEMBER 20….RICHMOND BOYS BASKETBALL VS. MONROE CENTRAL….7:30
DECEMBER 22….SETON GIRLS BASKETBALL VS. HAGERSTOWN….6:00
DECEMBER 22….SETON BOYS BASKETBALL VS. HAGERSTOWN…8:00
DECEMBER 27-28…WETTIG TOURNEY @ RHS
JANUARY 2….SETON BOYS BASKETBALL VS. NATIONAL TRAIL…7:30
JANUARY 3….EARLHAM MEN'S BASKETBALL VS. TRANSYLVANIA…6:00
JANUARY 5….RICHMOND BOYS BASKETBALL AT NEW CASTLE…7:30
JANUARY 6…EARLHAM MEN'S BASKETBALL VS. ROSE-HULMAN…2:00
JANUARY 6….EARLHAM WOMEN'S BASKETBALL VS. ROSE-HULMAN..4:00
JANUARY 6….RICHMOND BOYS BASKETBALL AT McCUTCHEON…7:30
JANUARY 9….RICHMOND GIRLS BASKETBALL AT CONNERSVILLE…7:30
JANUARY 10….EARLHAM WOMEN'S BASKETBALL VS. HANOVER….7:30
                 SPORTS WEB SITE PARTNERS:
TODAY'S SPORTS PHOTO OF DAY:
RICHMOND BOYS BASKETBALL AT CONNERSVILLE
CLICK ON THE ICON TO WATCH THE BROADCAST:
1946: The Chicago Bears won their fifth N.F.L. title by beating the Giants, 24-­14, at the Polo Grounds as a scandal spread behind the scenes. Phone taps showed that a gambler had tried to bribe Giants fullback Merle Hapes to fix the game; Hapes rejected the offer but did mention the contact to his teammate Frank Filchock, who threw two touchdown passes before the Bears pulled away. Both players were banned for life for not informing team officials, though Filchock¹s suspension was later lifted.
1981: Ending a strike that had wiped out seven weeks of the schedule, baseball owners and players divided the campaign into a split-season format, with the first-half winners (Yankees, A's, Phillies and Dodgers) facing those from the second half in an extra round of divisional playoffs. The arrangement was somehow unjust: the Cincinnati Reds had the best overall record, 66-42, but never made the playoffs.
Alexandria 56, Eastbrook 52 Anderson 61, Muncie Central 34 Boone Grove 41, LaCrosse 31 Brownsburg 54, Avon 34 Calumet 50, Griffith 42 Calumet Christian School 49, Gary 21st Century 19 Cambridge City 39, Union City 37 Carroll (Ft. Wayne) 84, Ft. Wayne Wayne 20 Central...
read more
1925: The third Madison Square Garden opened at Eighth Avenue and 50th Street in Manhattan as the Montreal Canadiens defeated the New York Americans, 3­-1, in an N.H.L. game. The "old" Garden lasted until 1968, when it was razed and replaced by the current one at Seventh Avenue and 33rd Street.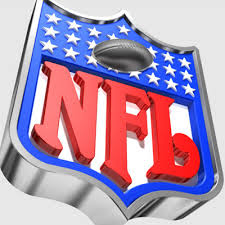 NFL SCHEDULE
WEEK 15
Thursday, Dec. 14
Denver at Indianapolis, 8:25 p.m. (NBC/NFLN/Amazon)
Saturday, Dec. 16
Chicago at Detroit, 4:30 p.m. (NFLN)
Los Angeles Chargers at Kansas City, 8:25 p.m. (NFLN)
Sunday, Dec. 17
Miami at Buffalo, 1 p.m. (CBS)
Green Bay at Carolina, 1 p.m. (FOX)
Baltimore at Cleveland, 1 p.m. (CBS)
Houston at Jacksonville, 1 p.m. (CBS)
Cincinnati at Minnesota, 1 p.m. (CBS)
New York Jets at New Orleans, 1 p.m. (CBS)
Philadelphia at New York Giants, 1 p.m. (FOX)
Arizona at Washington, 1 p.m. (FOX)
Los Angeles Rams at Seattle, 4:05 p.m. (FOX)
New England at Pittsburgh, 4:25 p.m. (CBS)
Tennessee at San Francisco, 4:25 p.m. (CBS)
Dallas at Oakland, 8:30 p.m. (NBC)
Monday, Dec. 18
Atlanta at Tampa Bay, 8:30 p.m. (ESPN)
2017 – 18 INDIANA HOOSIERS BASKETBALL SCHEDULE
October 28         Marian University (exhibition)
November 5       University of Indianapolis (exhibition)
October 10         Indiana State
October 12         Howard
October 15         at Seton Hall
October 19         South Florida
October 22         Arkansas State
October 24         Eastern Michigan
October 29         Duke
December 2        at Michigan
December 4        Iowa
December 9        at Louisville
December 16     Notre Dame at Indianapolis
December 18     Fort Wayne
December 21     Tennessee Tech
December 29     Youngstown State
January 2            at Wisconsin
January 6            at Minnesota
January 9            Penn State
January 14          Northwestern
January 19          at Michigan State
January 22          Maryland
January 24          at Illinois
January 28          Purdue
January 30          at Ohio State
February 3          Michigan State
February 5          at Rutgers
February 9          Minnesota
February 14        Illinois
February 17        at Iowa
February 20        at Nebraska
February 23        Ohio State
February 28 – March 4   Big Ten Tournament, New York City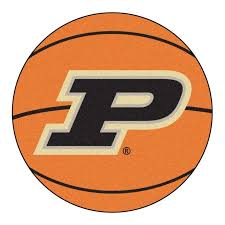 2017 – 18 PURDUE BASKETBALL SCHEDULE
November 1       Carroll Montana (exhibition)
November 10     Southern Illinois Edwardsville (exhibition)
November 12     Chicago State
November 14     at Marquette
November 18     Fairfield
November 22     Tennessee at the Bahamas
November 23     Villanova/Western Kentucky at the Bahamas
November 24     Atlantis finals at the Bahamas
November 28     Louisville
December 1        at Maryland
December 3        Northwestern
December 7        Valparaiso
December 10     IUPUI
December 16     Butler at Indianapolis
December 21     Tennessee State
December 30     Lipscomb
January 3            Rutgers
January 6            Nebraska
January 9            at Michigan
January 13          at Minnesota
January 16          Wisconsin
January 20          at Iowa
January 25          Michigan
January 28          at Indiana
January 31          Maryland
February 3          at Rutgers
February 7          Ohio State
February 10        at Michigan State
February 15        at Wisconsin
February 18        Penn State
February 22nd     at Illinois
February 25        Minnesota
February 28        Big Ten tournament, New York City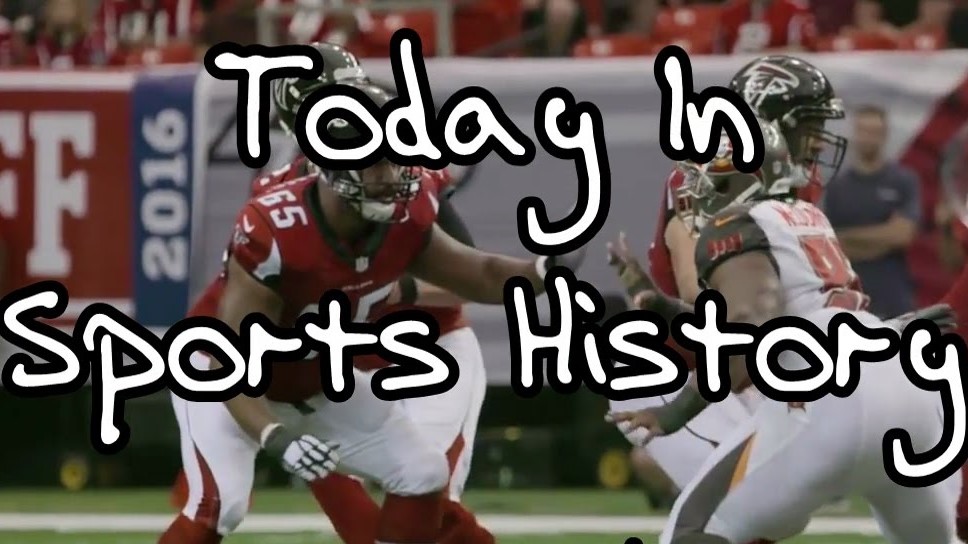 DECEMBER 15
1891 – James Naismith invents basketball (Canada).
1894 – Cricket day two first T Australia versus England; Australia 586 (Gregory 201) England 3-130.
1909 – Thomas J Lynch becomes president of baseball's National League.
1925 – First hockey game at Madison Square Garden, Montreal Canadiens 3, New York Americans 1.
1930 – Donald Bradman takes his first Test Cricket wicket (Ivan Barrow, West Indies, lbw).
1933 – Baseball owners agree to ban Sunday doubleheaders until after June 15.
1935 – Detroit Lions win NFL championship.
1946 – Chicago Bears beat New York Giants 24-14 in NFL championship game.
1946 – New York Giants' Frank Filchock and Merle Hapes are suspended by NFL, because they didn't report bribe attempt.
1950 – Ezzard Charles knocks out Nick Barone to retain heavyweight boxing title.
1954 – Fordham University scraps football team for financial reasons.
1965 – William Eckert replaces Ford Frick as fourth commissioner of baseball.
1966 – John W Mecom Junior becomes first owner of the New Orlean Saints.
1973 – Sandy Hawley becomes first jockey to win 500 races in one year.
1973 – Tennessee beats Temple 11-6 in low scoring NCAA basketball game.
1974 – Oakland Athletics' Catfish Hunter is ruled a free agent (later signs with New York Yankees).
1978 – Test Cricket debut of Malcolm Marshall, versus India at Bangalore.
1980 – New York Yankees' Dave Winfield becomes highest-paid player, ten years $15 million.
1982 – Bill Parcells becomes the 12th head coach of the New York Giants.
1983 – Three Kansas City Royals' players suspended due to cocaine usage.
1991 – Deb Richard wins JBP Cup LPGA Match Play Golf Championship.
1992 – Arthur Ashe is named Sports Illustrated Sportman of Year.
1994 – Diane Modahl banned from athletics for drug use, in the United Kingdom.
1995 – The European Court of Justice rules that all EU football players have the right to a free transfer between European Union member states at the end of their contracts.
1996 – Dottie Pepper and Juli Inkster win LPGA Diner's Club Golf Matches.
1996 – Jim Colbert and Bob Murphy win Diner's Club Senior PGA Golf Matches.
1996 – Tom Lehman and Duffy Waldoff win Diner's Club PGA Golf Matches.
1997 – San Francisco 49ers retire Joe Montana's #16.
– 2005 –
Indianapolis Colts quarterback Peyton Manning set the NFL single-season record with 49 touchdown passes, January 2.
The New England Patriots became the second team in NFL history to win three Super Bowls in four seasons by defeating the Philadelphia Eagles 24-21 in Super Bowl XXXIX at ALLTEL Stadium in Jacksonville. The game was witnessed by 133.7 million viewers, making Super Bowl XXXIX the fifth-most watched program in U.S. television history, February 6.
The NFL set an all-time paid attendance record in 2004 for the third consecutive year with a mark of 21,708,624. Regular- season paid attendance increased to 17,000,811, the first time the NFL reached the 17-million mark. Average paid attendance of 66,409 was also an all-time high, March 21.
The Pat Tillman USO Center opened in Afghanistan. The NFL donated $250,000 to the USO to honor the memory of the former Arizona Cardinals player who died in Afghanistan while serving in the U.S. Army, April 1.
The NFL reached long-term agreements for its Sunday and Monday primetime TV packages. NBC returned to the NFL by acquiring the Sunday night package for six years (2006-2011). ESPN agreed on an eight-year deal to televise Monday Night Football from 2006-2013, April 18.
The NFL strengthened its steroids program by adopting the Olympic testosterone testing standard, tripling the number of times a player can be randomly tested during the offseason from two to six, adding substances to the list of banned substances, and putting new language in the policy to allow for testing of designer drugs and other substances that may have evaded detection, April 27.
NFL owners voted unanimously to approve the purchase of the Minnesota Vikings to real-estate developer Zygmunt Wilf, May 25.
NFL owners awarded Super Bowl XLIII, to be played on February 1, 2009 to Tampa, May 25.
The Amsterdam Admirals defeated the Berlin Thunder 27-21 to win World Bowl XIII in front of 35,134 at LTU Arena in Dusseldorf, Germany, June 11.
The NFL designated September 18-19 as "Hurricane Relief Weekend," which concluded with a telethon in conjunction with a Monday Night Football doubleheader on ABC and ESPN. The New York Giants-New Orleans Saints game, originally scheduled for the Louisiana Superdome, was moved to Giants Stadium following Hurricane Katrina. In total, the NFL, its owners, teams, players, and fans contributed $21 million to aid the Hurricane Katrina rebuilding effort, September 19.
An NFL record 103,467 fans attended the Arizona Cardinals' 31-14 victory over the San Francisco 49ers at Mexico City's Azteca Stadium, the first-ever regular-season NFL game played outside the United States, October 2.
NFL owners, by a vote of 31-1, approved the business plan of the NFL Europe League through its 2010 season, October 6.
Wellington Mara, the New York Giants' president and co-chief executive officer died at the age of 89, October 25.
Chicago Bears cornerback Nathan Vasher set an NFL record for the longest scoring play with a 108-yard touchdown return of an errant field goal by San Francisco kicker Joe Nedney in Chicago, November 13.
Preston Robert Tisch, the Giants' chairman and co-chief executive officer, died at the age of 79, November 15.
Sports Illustrated named New England Patriots quarterback Tom Brady the 2005 Sportsman of the Year, December 5.