CLICK PAYPAL LINK
TO HELP SUPPORT THESE BROADCASTS.
THANK YOU FOR WATCHING

CLICK ON SELECTED GAME TO WATCH BROADCAST:
MEN'S BASKETBALL RICHMOND, Ind. - The Indiana University East men's basketball team advanced to the River States Conference tournament championship game with a 99-74 semifinal victory against Indiana University Kokomo on Feb. 24 on Lingle Court. NAIA Division II No. 2...
read more
NBA HISTORY
February 6, 1970
Buffalo was granted an NBA franchise to be called the Braves. They later moved to San Diego, then Los Angeles and changed their name to the Clippers. Cleveland and Portland were also granted NBA franchises.
February 6, 1988
Larry Bird, who defeated Dale Ellis by two points, left the floor with his finger extended in the #1 sign as his last shot swished in the AT&T Shootout at Chicago Stadium.
February 6, 1988
The Bulls' Michael Jordan won the Nestle Crunch Slam Dunk with a perfect score of 50 on his final dunk, in front of an appreciative hometown crowd at Chicago Stadium during NBA All-Star Saturday.
February 6, 2008
In a blockbuster deal, the Phoenix Suns acquire Shaquille O'Neal from the Miami Heat in exchange for four-time NBA All-Star Shawn Marion and Marcus Banks.
February 7, 1969
Rick Barry of the Oakland Oaks set an ABA and professional basketball record by going 23-for-23 from the free throw line as Oakland defeated the Kentucky Colonels 124-122 in overtime. Dominique Wilkins of Atlanta later matched Barry's feat and set the NBA mark on December 8, 1992.
February 7, 1978
The Nets were snowbound by a blizzard in New Jersey, forcing their game in San Antonio to be postponed. This marked the first time a basketball game in south Texas was snowed out. The game was rescheduled for March 7. The Nets lost to the Spurs, 129-98.
February 7, 1987
In Seattle, Michael Jordan started at the opposite foul line to get a running start and took off from the near foul line to dunk without touching the floor in the Nestle Crunch Slam Dunk.
February 7, 2011
Carmelo Anthony of the Denver Nuggets scores 50 points in a 109-103 loss to the Houston Rockets.
February 8, 1986
5-foot-7 Spud Webb of the Atlanta Hawks scored two perfect scores of 50 to beat teammate Dominique Wilkins in Spud's hometown of Dallas during the Nestle Crunch Slam Dunk. The AT&T Shootout debuted with Larry Bird capturing the crown.
February 8, 1987
Tom Chambers of the Seattle SuperSonics, a last-minute replacement for the injured Ralph Sampson, scored a game-high 34 points to lead the West to a 154-149 overtime win over the East in the 37th NBA All-Star Game before 34,275 at the Kingdome. Chambers was named the All-Star MVP for his efforts.
February 8, 1992
Cedric Ceballos used his "Hocus-Pocus" (blindfolded) dunk to win the Nestle Crunch Slam-Dunk in Orlando.
February 8, 1992
Craig Hodges of the Chicago Bulls captured his third straight AT&T Shootout at All-Star Saturday in Orlando, beating Sacramento's Jim Les in the final round. Hodges matched Larry Bird's string of three straight titles in the event from 1986-88.
February 8, 1996
After hitting for 30 points in a 107-102 win over visiting New Jersey, Phoenix's Charles Barkley moves past 20,000 career points.
February 8, 1998
Michael Jordan scored 23 points, grabbed six rebounds and also dished a team-high eight assists on way to being named the 1998 NBA All-Star Game MVP. Jordan became the oldest All-Star Game MVP, winning the award nine days before his 35th birthday. One night earlier, Utah's Jeff Hornacek survived an overtime en route to winning the 1998 AT&T Shootout while Cleveland's Zydrunas Ilgauskas, who scored a game high 18 points, is named the Schick Rookie Game MVP. Houston Rocket Clyde Drexler and Houston Comet Cynthia Cooper captured the title in the debut of the Nestlé Crunch All-Star 2ball competition with a 73-61 win over Utah.
HISTORY OF THE GAME-MAJOR LEAGUE BASEBALL
1929  The Red Sox announce the team will play its newly allowed Sunday games at Braves Field, the home of their National League rivals located on Commonwealth Avenue at Babcock Street. The team will not be able to play Sunday contests at Fenway Park until 1932 because of the blue laws that restrict the use of the venue due to its proximity to churches.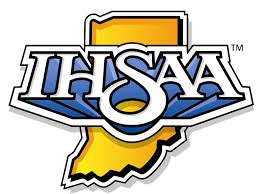 1971: At the World Weightlifting Championships in Columbus, Ohio, Vasili Alexeyev of the Soviet Union became the first man to lift at least 500 pounds in competition. Alexeyev, who had won two Olympic gold medals and eight world titles during the 70's, lifted 501 1/4 pounds in the clean and jerk.
LITTLE KNOWN SPORTS FACT
1981: The legendary fisherman Roland Martin caught 21 bass during a three-day tournament at Toledo Bend, La., setting the seven-bass limit record of 84 pounds 11 ounces. He has been named angler of the year by the Bass Anglers Sportsman Society nine times since 1971.
1963  After leading the Giants to the pennant, Willie Mays becomes the game's presently highest paid player, signing a $100,000 contract, a ten-thousand dollar increase from last season. The 31 year-old outfielder, who slugged a major league-leading 49 home runs last year, joins Stan Musial, Joe DiMaggio, and Ted Williams in inking a six-figure deal.
Sports teaches you character, it teaches you to play by the rules, it teaches you to know what it feels like to win and lose-it teaches you about life.
Billie Jean King