CLICK PAYPAL LINK
TO HELP SUPPORT THESE BROADCASTS.
THANK YOU FOR WATCHING

CLICK ON SELECTED GAME TO WATCH BROADCAST:
Friday August 17….Richmond Football at Connersville….6:30
Friday August 24….Richmond Football vs. Lawrence North….6:30
Friday August 31….Richmond Football vs. Indy Tech….6:30
Friday September 7….Richmond Football vs. Muncie Central….6:30
Friday September 14….Richmond Football at Marion….6:30
Friday September 21….Richmond Football vs. McCutcheon….7:00
Friday September 28….Richmond Football at Lafayette Jeff…6:30
Friday October 5….Richmond Football vs. Anderson….6:30
Friday October 12….Richmond Football at Kokomo….7:00
          HIGH SCHOOL BASEBALL – NCC/AREA New Haven 8 Richmond 5 Richmond vs. Jay County PPD Lafayette Jeff 8 Marion 4 Huntington North 4 Anderson 3 (10) Huntington North 10 Anderson 6 Kokomo 11 Muncie Central 1 Kokomo 19 Muncie Central 1 Union County 12 Seton...
read more
THIS DAY IN SPORTS-MAY 25, 1965
NEW YORK TIMES
(Cassius Clay after dropping Sonny Liston with a short right to the jaw midway through the first round of their heavyweight title rematch in Lewiston, Me. Some in the crowd shouted "Fake! Fake!")
LEWISTON, Me.-Cassius Clay retained the heavyweight championship tonight when he knocked out Sonny Liston in the first round of their rematch in the schoolboy hockey arena here. Radio and television observers timed the knockout at 1 minute 42 seconds, but Maine boxing officials said it came at one minute. However, the bout, which slipped from the control of Jersey Joe Walcott, the referee, was not declared over until 2 minutes 17 seconds had elapsed. Clay and Liston actually squared off to fight again after it was over.
It will be listed as the fastest knockout on record in a heavyweight title bout, but some of the 4,280 spectators yelled "Fake, fake, fake!" Many were angered by the controversial ending as were those who witnessed the confusing finish of their first bout 15 months ago. The punch-a short right hand-that sent the 215- pound Liston to the canvas for the first time in his career did not seem to have knockout power. It all happened something like this:
Clay, weighing 204 pounds, leaped out at the opening bell, skipping forward in his high white shoes, his 8-ounce red gloves far in front of him. He connected immediately with a right to Liston's head, then a left. Liston seemed to shake off the blows, as the crowd, for once, cheered for him. For what seemed longer than the official 48 fighting seconds, Clay danced around Liston counter-clockwise, jabbing him lightly, once more connecting with a solid right. Then he fired the short right and missed with a left hook as Liston sagged to his knees.
Liston collapsed slowly, like a falling building, piece by piece, rolling onto his back, then flat on his stomach, his face pressed against the canvas. Clay danced around him, waving at him, taunting him. Walcott, once the heavyweight champion, tried to wave Clay to a neutral corner. In doing so, he apparently lost the knockdown count being made by Francis McDonough across the ring. As Walcott turned and leaned toward McDonough, Liston began to climb heavily to his feet.
McDonough, a retired Portland printer, continued to count as Liston got back up to his knees, then went down again. McDonough reached the count of 12 before he and Walcott made contact. By then, Liston was up again, squaring off with Clay and ready to fight. Walcott, confused, rushed across the ring and grabbed Clay. He held up Clay's arm, and Clay's entourage poured into the ring. Liston merely dropped his hands to his sides and stood impassively.
Few in the sparse crowd in the cement block Central Maine Youth Center realized what had happened. The immediate confusion was much like that of the night in Miami Beach when Clay won the title. For six rounds that night Clay out boxed Liston, bobbing out of range of long left hooks. He opened a cut under Liston's left eye, but did not seem to do much real damage to the so-called "ugly bear," who had twice scored one-round knockouts over Floyd Patterson. But Liston never answered the bell for the seventh, remaining on his stool as the Miami crowd leaped, screaming, to its feet. Later, Liston said he had injured his left arm in the first round and was unable to use it. Tonight there was the same kind of consternation. As the crowd surged forward against a cordon of state and city policemen-some yelling "Fix! Fix!"-Clay stood against the blue velvet ropes, telling the fans to "shaddup," telling them his victory was a triumph of the "righteous life."
CHECK OUT THE LATEST COLLEGE BASEBALL NEWS:
MAJOR LEAGUE BASEBALL NEWS AND MORE: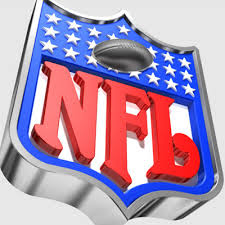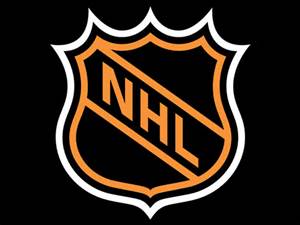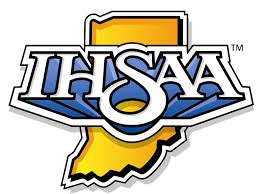 1935: In the space of an hour during the Big Ten championships in Ann Arbor, Mich., Jesse Owens of Ohio State University became a national celebrity: he broke three world records, in the broad jump, the 220-yard dash and the 220-yard hurdles, and tied another, in the 100-yard dash.
SPORTS FUN FACT:
1994: Mark Messier made good on a public "guarantee," scoring three goals to lead the Rangers to a come-from-behind 4-2 victory over the Devils in Game 6 of their Eastern Conference playoff series at Byrne Meadowlands Arena. It was the turning point of the series, which the Rangers won two nights later. Within three weeks, New York won the Stanley Cup
1903      The entire Schenectady Frog Alleys squad is arraigned for playing baseball on a Sunday after hosting the Albany Senators yesterday in a New York State League contest played at Island Park. The players, after being detained by county officials for violating blue laws, are discharged when the jury acquits Captain Ben Ellis, who was the plaintiff of a test case for the charges against the Class D team
You can't put a limit on anything. The more you dream, the farther you get.
Michael Phelps